Anybody out there know where I can find more information on the YZ450Fs that are currently being ridden in the Dakar Rally.
Olivier Pain
Frans Verhoeven
David Casteau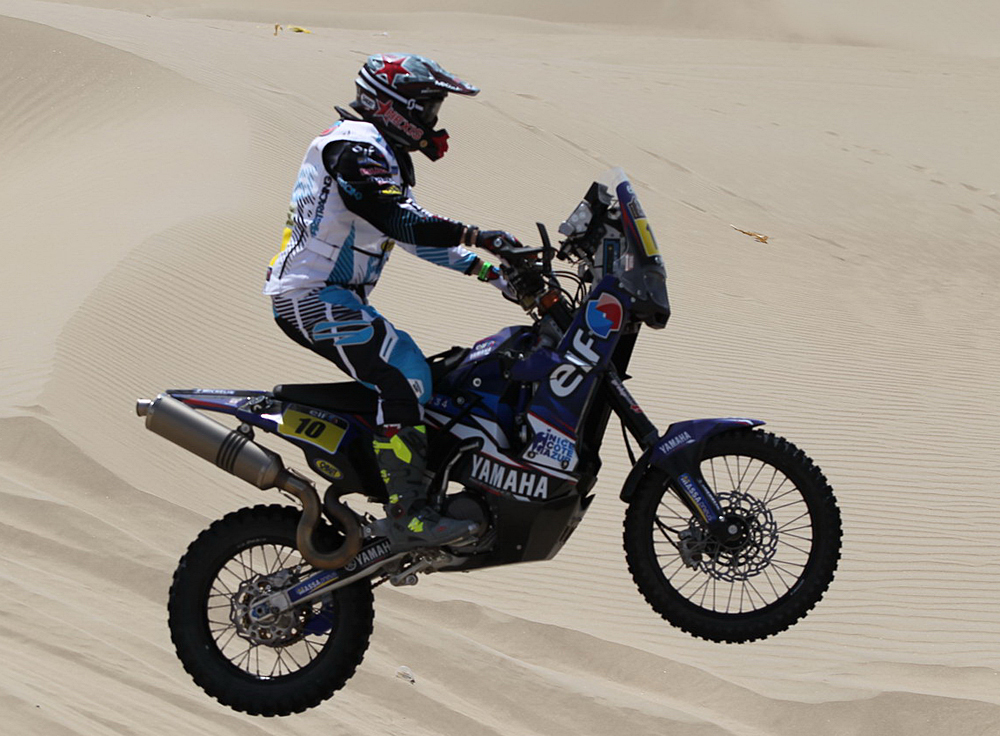 [color=#000000]Jean-Christophe Menard[/color]
I'd like to find out about the fuel tanks, transmission work (if any), electrical systems, etc. I say transmission work because I have a hard time believing they're running standard motocross gearing for this race when they've got 13 days of racing with hours of sustained speeds in the 130-150 km/h (80-95 mph) range. Yes even with the 3 allotted engines for the race. Rear sprockets don't look much smaller than the stock 48 tooth.
Edited by PilotHonda, January 11, 2013 - 02:21 PM.