I have a 2005 and installed the 3.3gal
acerbis
tank.
It came with the knob style petcock but the outlet postitioned the fuel line either directly in to the head or out away from the bike which led to a big loop.
also the header is pretty close to the tank and the fuel line was really getting heated up and discolored, even melting a bit.
i ordered a new right side petcock with reserve and now the direction is correct but the petcock seems to be 1/2" longer and puts the fuel line extremely close to the head pipe...
the fuel line is seriously baking, i need another option, anyone have experience or ideas?
i'll post a picture of the new petcock later today when i get home
here's the old set-up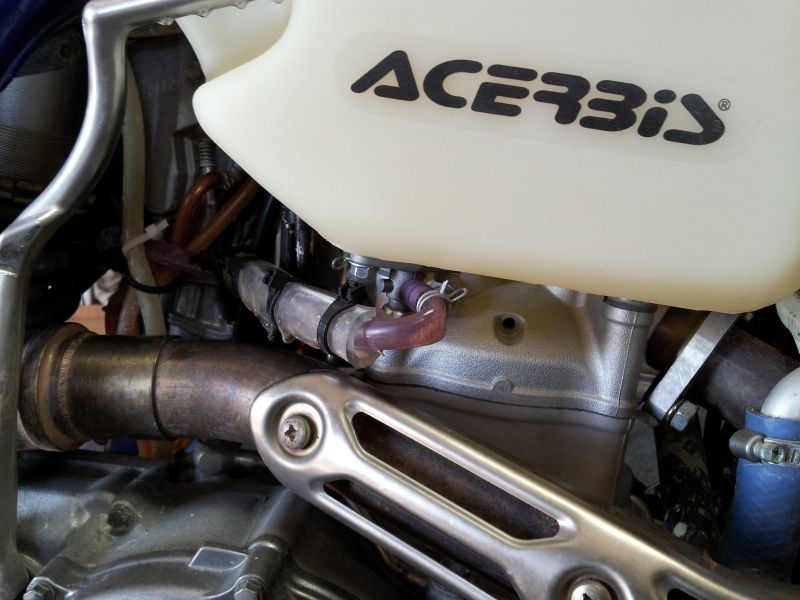 Edited by msanna, October 11, 2012 - 05:49 AM.