Hi everyone, I just baught a
Pro circuit
Stator cover off ebay for my 02 YZ426. It's used, it came off of a 1999 YZ400 i checked the part numbers and the 02 yz426 and 99 yz400 have the same
OEM
part numbers for the stator cover so I went ahead and won the auction. When I recived the cover i was inspecting it trougholy and upon investigation i found a small chip in the covers "mating surface" to the engine case, (wasnt shown in pictures online) it worries me because i dont want any oil getting passed/trough the gasket. It's on the bottom of the cover so it constantly has oil by that part of the gasket, take a look at the pictures.
My couple questions are
#1: can i repair this chip? is it crutial? will oil leak trough in its current condition? I was thinking sense its so small could i use a small ball of JB weld and squash it down in to make the surface smooth again? i dont know what metals JB weld will adheare to, nor do i know what metal this cover is made from. (The stock cover is made of magnesium.)
#2: how does the condition of the cover over all look to you guys?
#3: I would like to have the cover stripped down/sand blasted and powder coated black, leaveing the lettering bare so their shiny silver. Would this be possable with the kind of metal its made out of?
Any Input would be very apprechiated!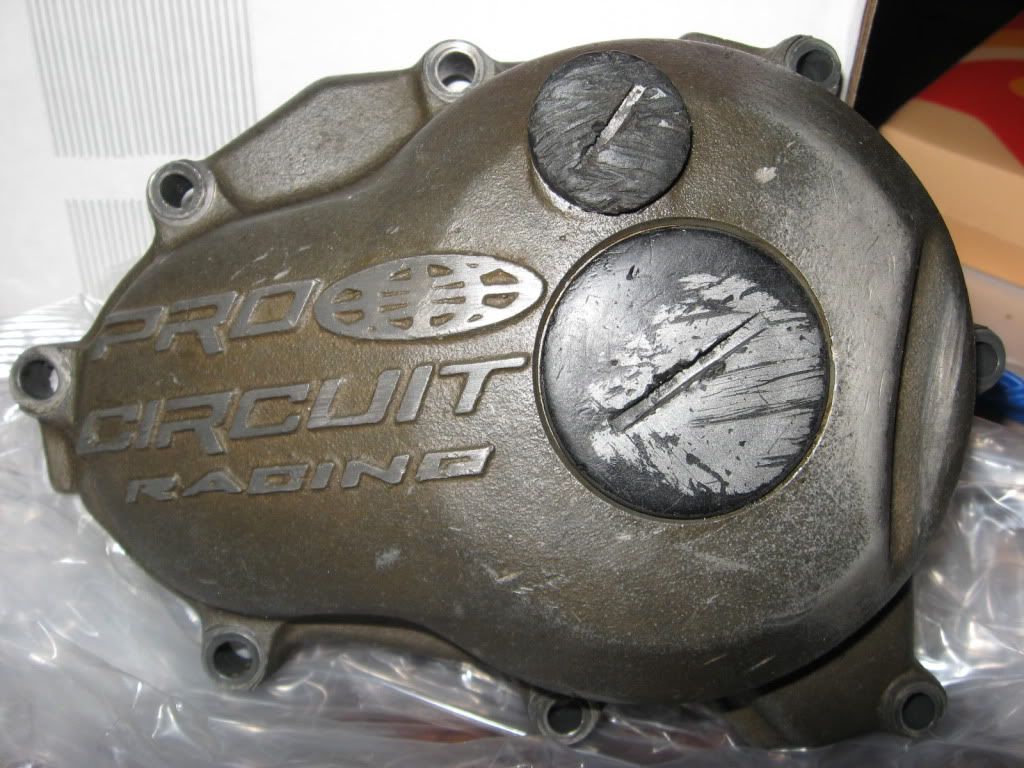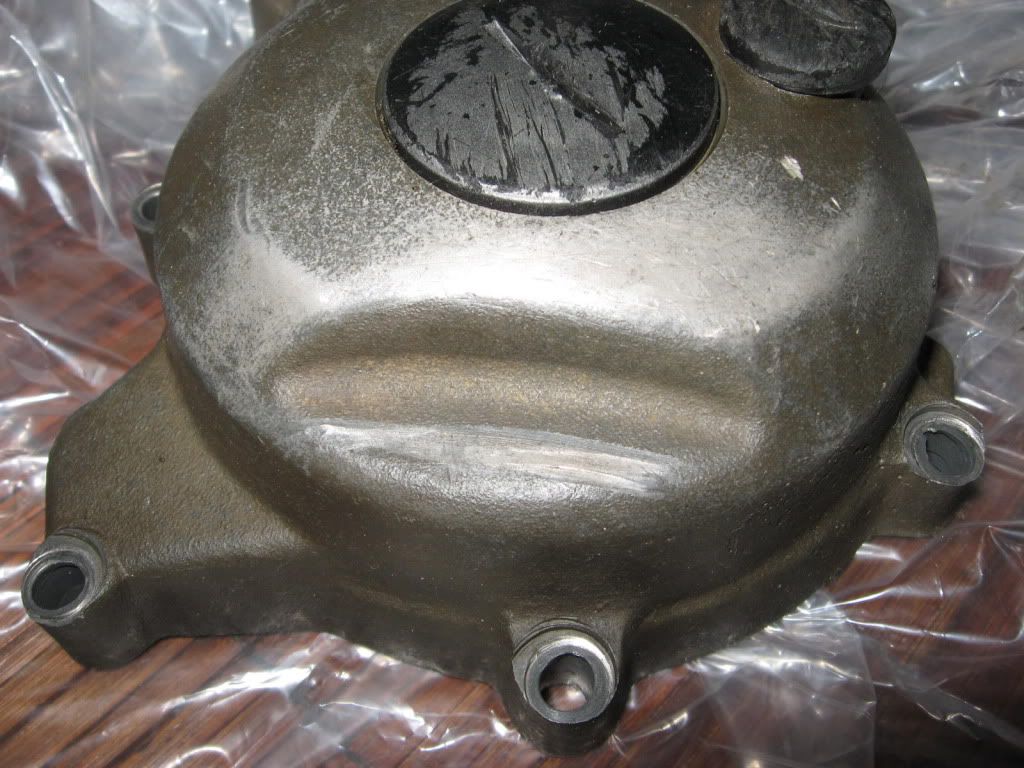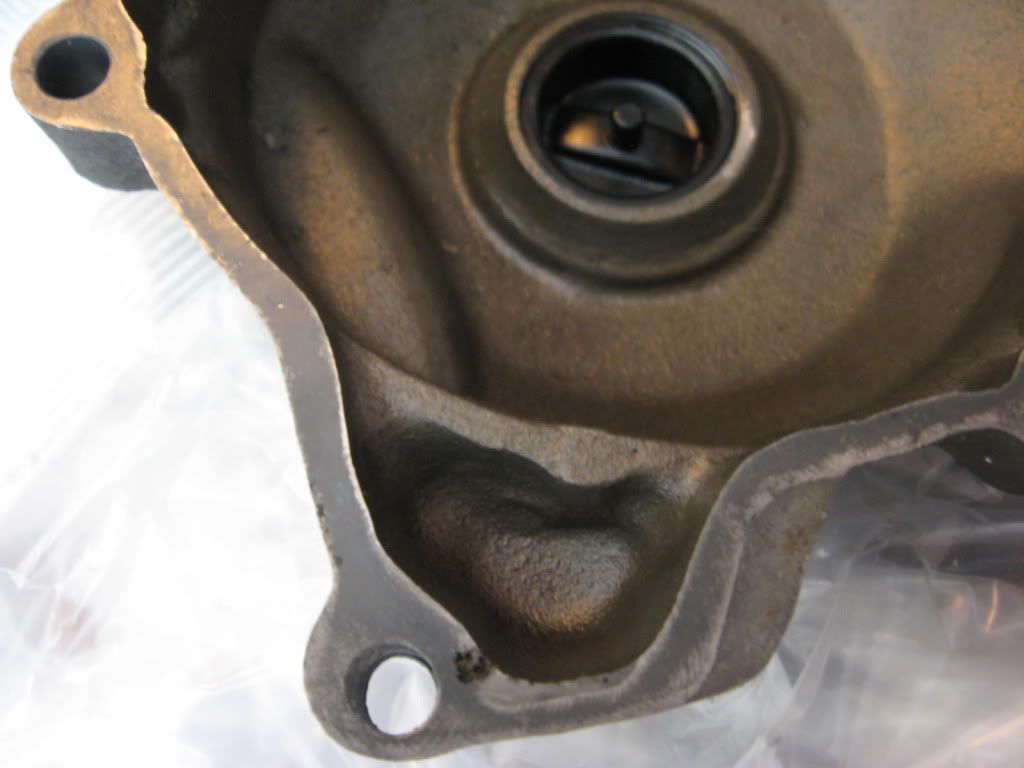 This pic is decieveing, the surface is fine accept for that chip, the concave looking part next to the chip is a bad camera angle.