I've purchased a 2012 and have it plated in Arkansas.
That's a picture of Mossycreek putting my plate on. I used a
Tusk
kit, uncorked it with Megabomb, ECU etc.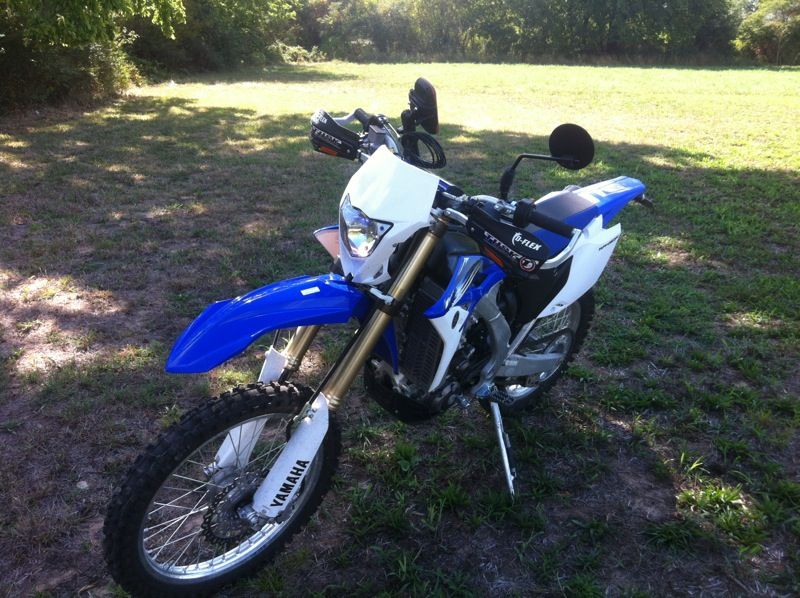 Front View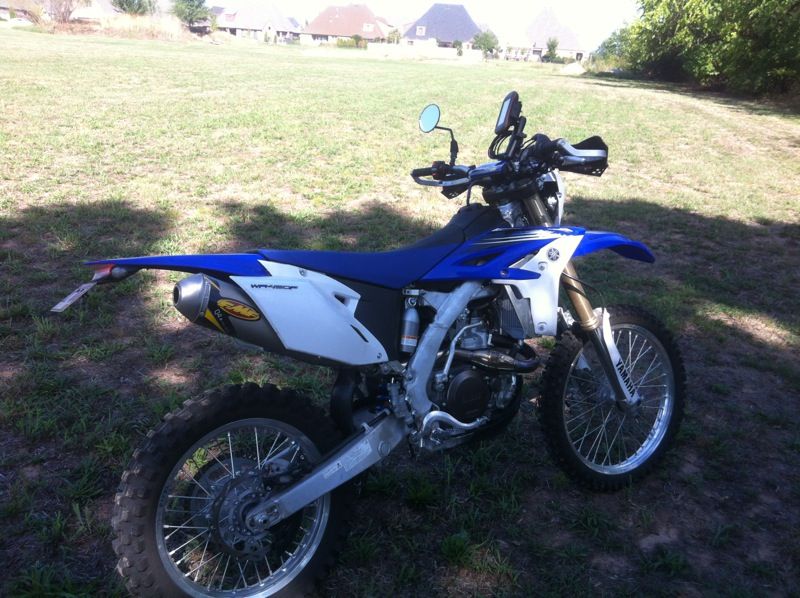 Rear Quarter View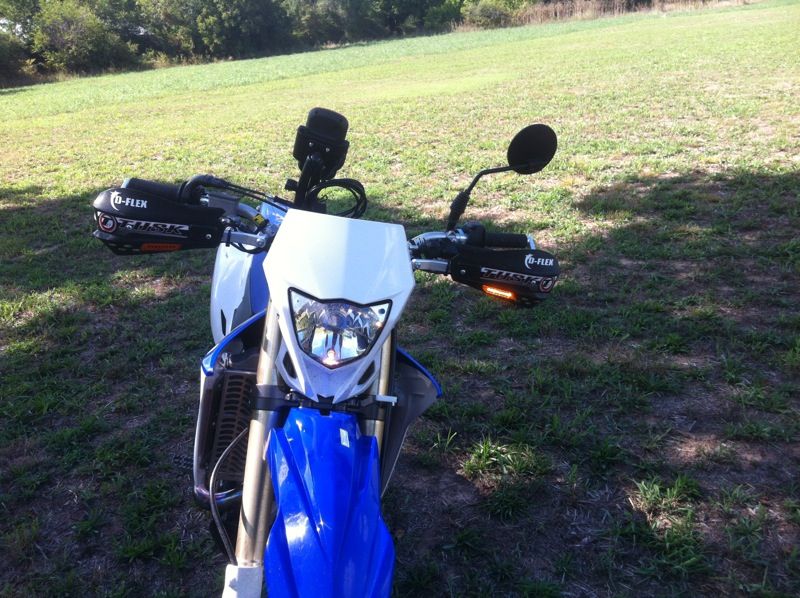 Front Blinker in the Handguards. I used the Barkbuster frame with the
Tusk
Plastic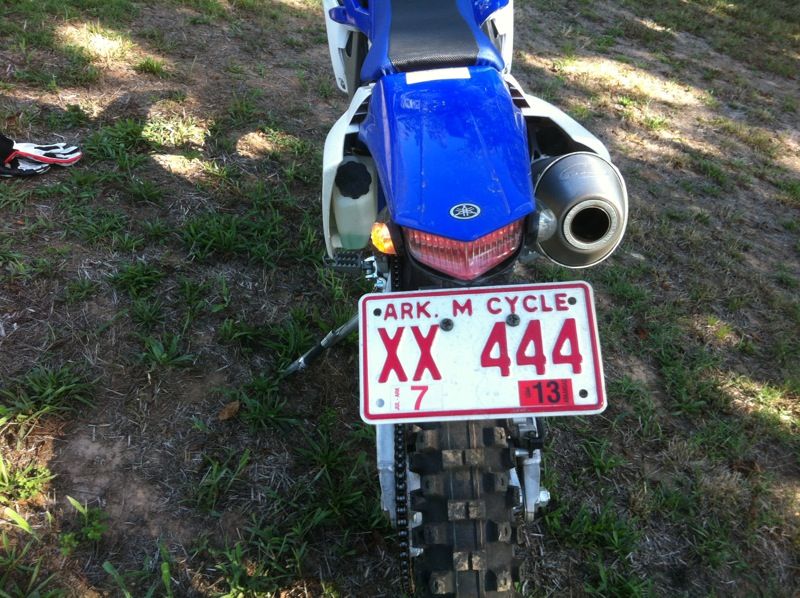 I really like how the rear blinkers blend in and attach to the bike.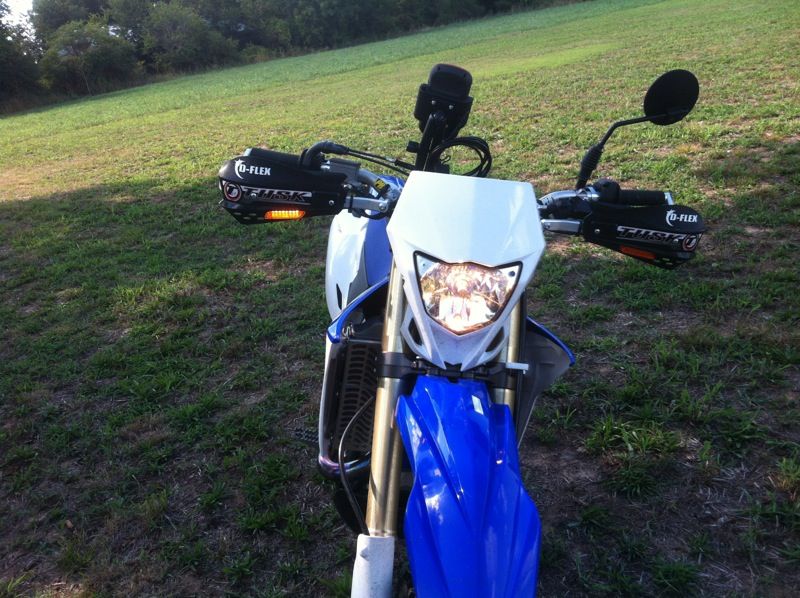 Other Front Blinker.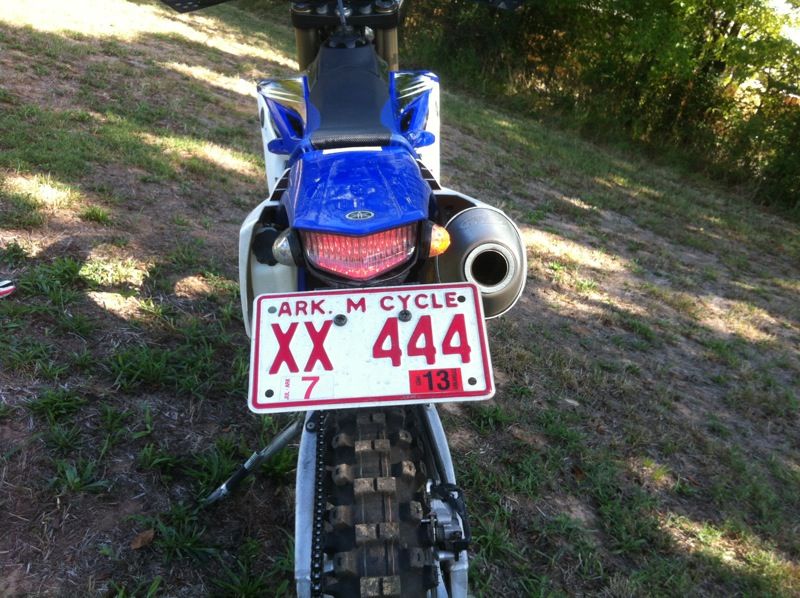 As far away as this is from the
exhaust
, this shouldn't burn off.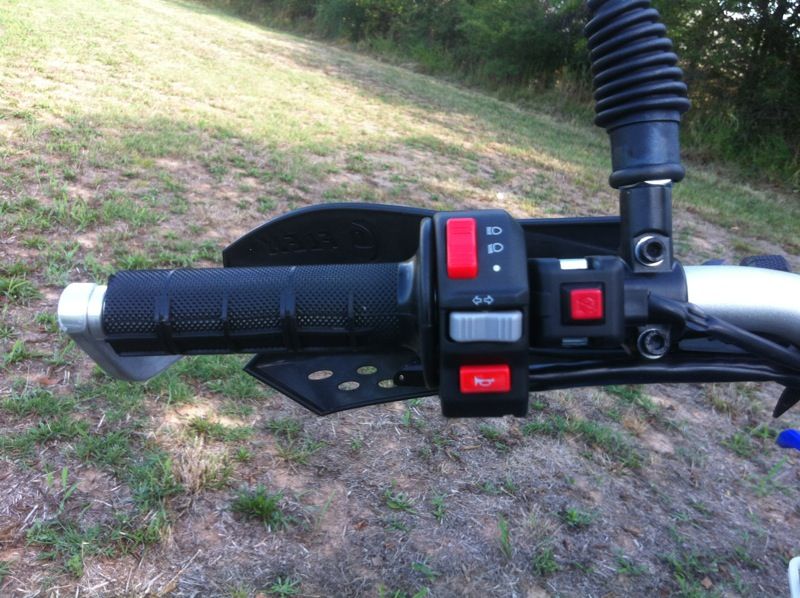 Control Switch cluster blends in real well.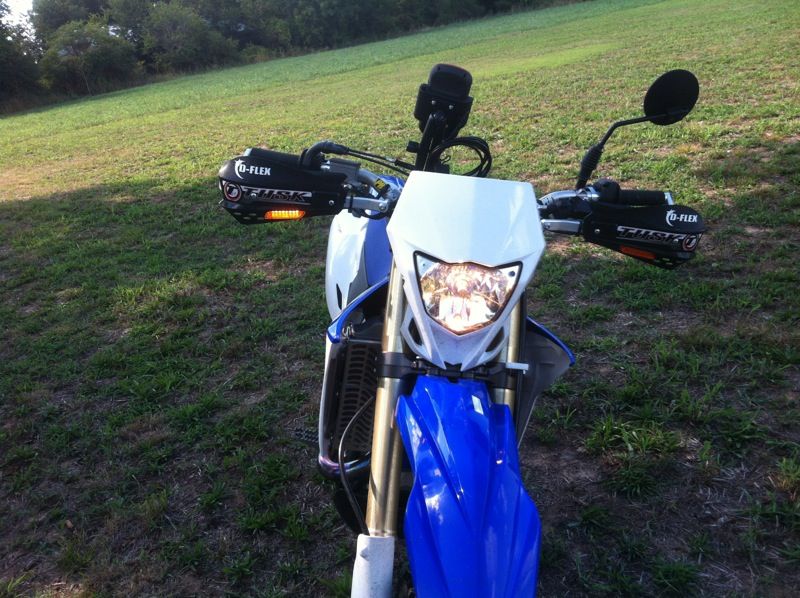 The front light is pre wired for high and low beams. The tail light is wired as a brake light as well.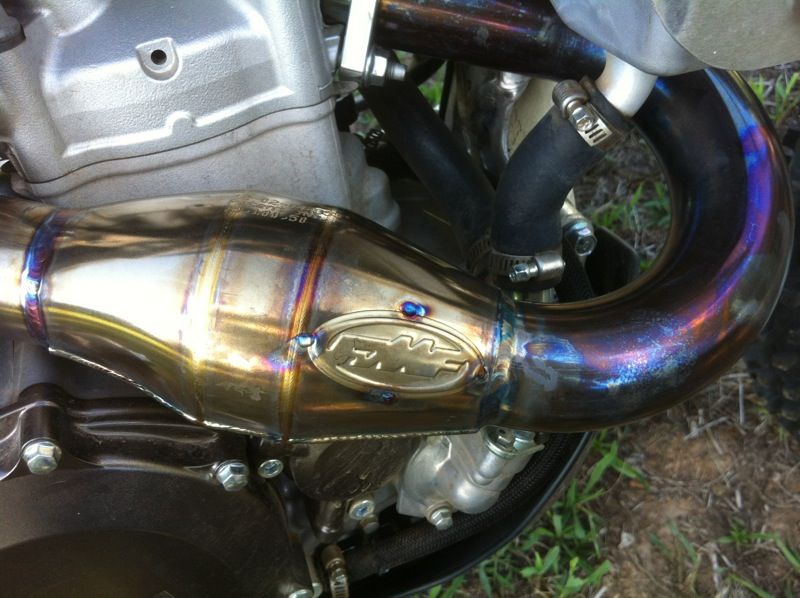 FMF Megabomb with Q4 can, Comp ECU. It's a totally different bike uncorked.
Mossy had never used the Tusk kit before, but he liked it alot especially the wiring harness.