I'm just fitting up a 52T rear sprocket for the tight conditions I am riding and have noticed that the chain puts slight pressure on the chain support (the one on the underside of the rear arm, circled in red in the picture)
The picture is a stock one and it seems to show slight pressure on the chain from the support.
Is this a problem or should I run without the chain support?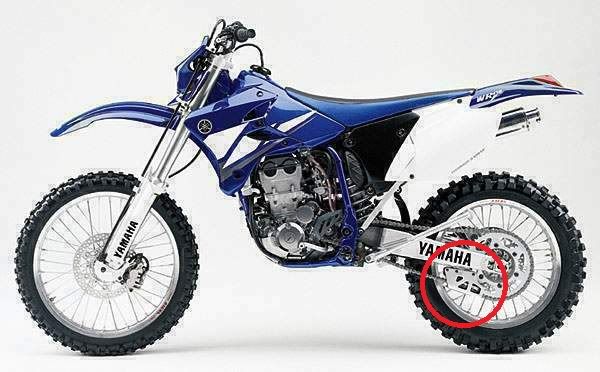 Edited by td42ti, June 21, 2012 - 12:34 AM.