Hi all,
I've been getting back into dirtbiking after several years off, and just bought myself a 1999 cr250 (07 graphics, don't get confused) after most of a year on a 1990 XR250R. Its fast!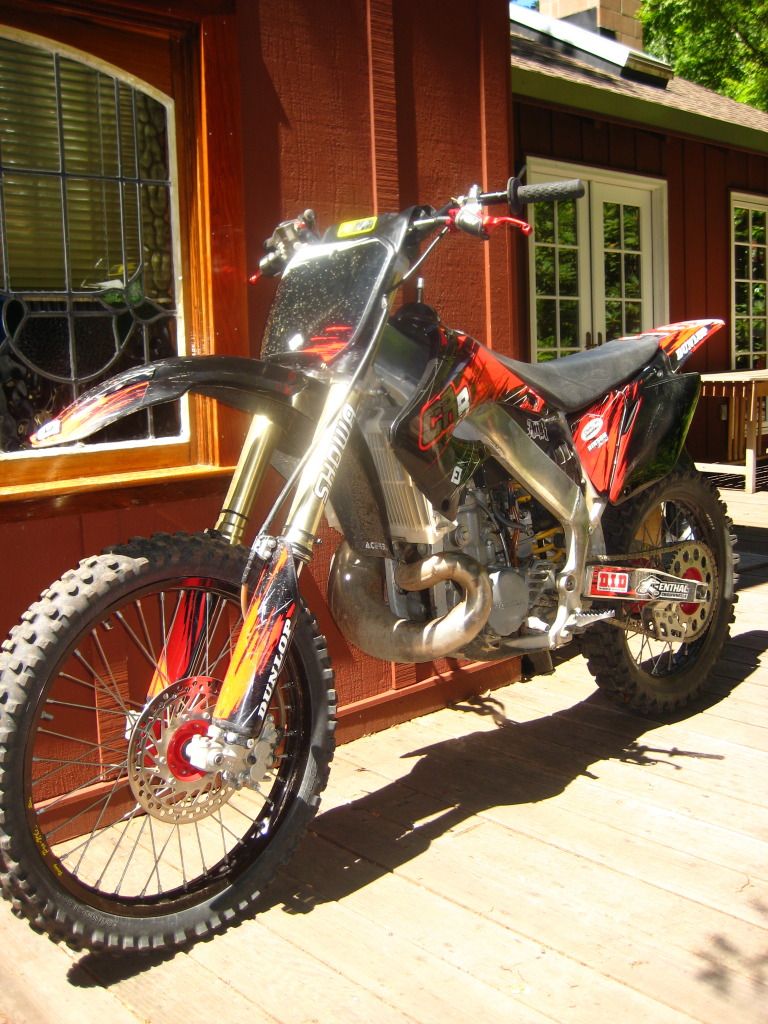 Anyways, the fork is soft through the first 4 inches of travel, but stiffens up immensely after that. I can really only get about 5 usable inches of travel out of it currently.
Does anyone know much about these forks, ie what knob does what? And pulling them apart?
Both sides of the fork have identical:
top of fork, flat-head setscrew = comp. S <----> H
top of fork also, flat head screw that I've been told is an air bleed? does it have a schrader fitting under there?
bottom of fork, flat-head setscrew = T.E.N S<----> H
bottom of fork, castilated 18-ish mm nut, probably holds everything together.
I'd imagine that the sudden ramp-up in fork stiffness is due to too much oil, maybe the fork runs through partial travel but hits the oil and cant compress anymore. I don't think any spring can be so non-linear as to stop travel seemingly 1/3 of the way through. What my best plan-of-action?
Thanks for reading, replies are much appreciated.
-Ian
EDIT: I've already spun all the set-screws to Soft. What does T.E.N. mean (top end .... is my guess) and where the rebound knob?
Edited by ibergman, June 19, 2012 - 08:54 PM.