I just picked up my new Cargomate trailer, a 6 x 12 unit. I wanted to go 7' wide but it won't fit in my driveway with enough clearance. I think the 6 should work fine but I have a couple matters that can only crop up once you have the trailer and start configuring it.
In the picture below, you can see the three D-rings and black plates for the quick release wheel chocks. I had the trailer company install these items to save me the hassle. Now I think I may have wasted the install money. I asked the D-rings be placed as close to the trailer walls as possible. The mechanic said he'd do that and this is what I ended up with. The D-rings are about 9" from the trailer walls. He said he had no choice as the frame was in the way or some other matter. I am sure he is telling the truth as I don't think he would care where they went.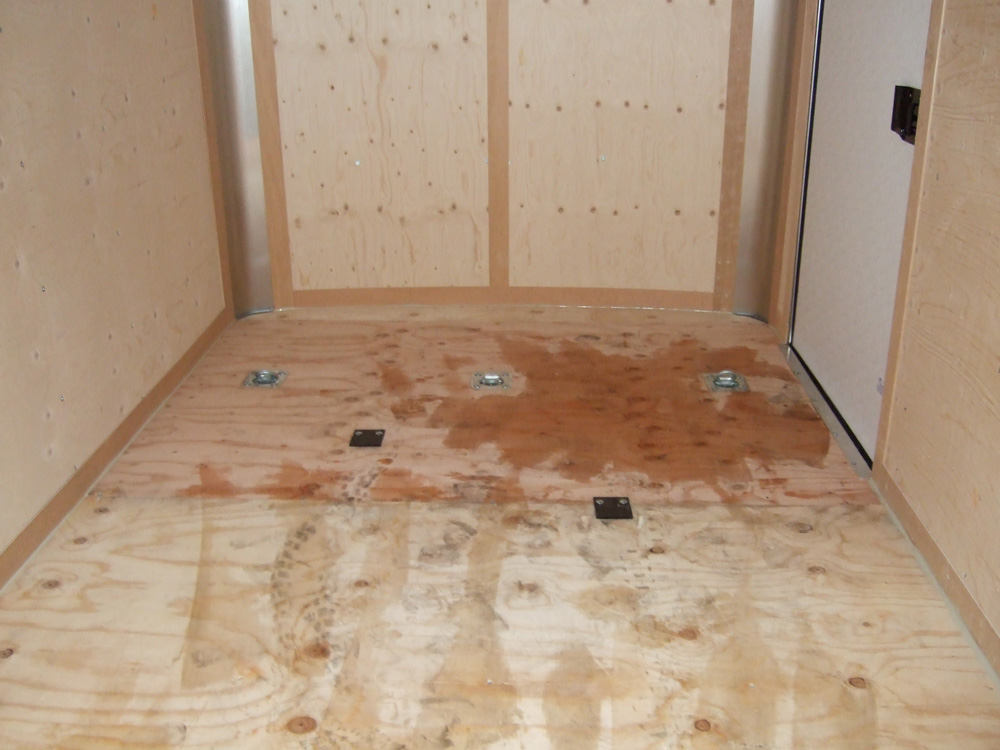 As you can imagine, the bikes sway quite a bit unless really locked down. That isn't too much or a problem but I am wondering if I should just install new D-Rings further to the side and closer back to the chocks? It is pouring raind outside so I can't really get under the trailer right now.
The second matter is the quick release wheel chocks. I thought I scored big time on these but when the chocks slide under the bracket shown here, they are way too loose. My 250 pound bike is okay, especially when tightened down, but the 350 pounds DR650 makes that plate flex more than I would like.
So my two dilemmas are adding additional D-rings or other form of stabilizing the bikes and installing better chocks. I prefer to buy something locally I can get tomorrow so I can have this done sooner than later. For the short term, I'll probably just add a fixed wheel chock that uses at least four bolts. That will probably help with stability as well.
What would some of you recommend for either/both of these situations?
Thanks.
NC
Edited by NumberCruncher, 05 June 2012 - 05:39 PM.