Got a flat yesterday at Tahuya. Not a clue how long I had been riding on it. With that and a chunked up front, i was all over the marble trails. Took the rear tire off and spent over an hour trying to break the bead. Stupid ass 19 wheel, hate them! Finally had to cut a 2x4 down and make myself a little bead popper...LOL.
Found the hole in the tube. Along with some really strange wear marks on it. Cleaning everything up and noticed the inside of my tire is SHREDDED.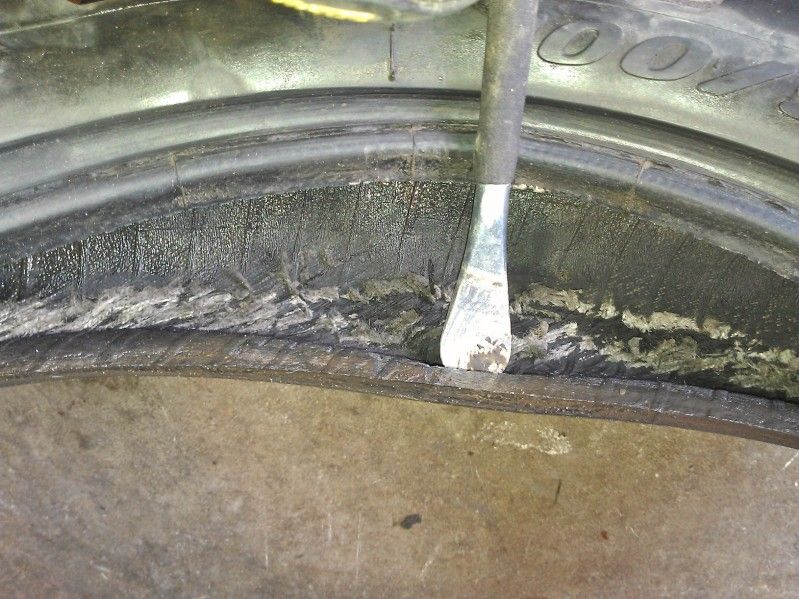 Maybe I need to put on a second rim-lock? Never had this happen before. You can see where it's ripped to hell. The other side is marked up a little but not nearly as bad. I don't know. Any way you look at it I'm really pissed and irritated. Need to look at my bank account, but I don't think I can afford 2 new tires and a tube right now...and another rim lock.
*One thing i did notice is a lot of goop and wetness in the tire. I scrapped out a tbs. in just one pass. I guess I get a lot of muddy water in there from riding Walker Valley. Does this happen to everyone else too and do you think that caused the rear to spin a little? The shedding doesn't go all the way around, less than 2feet I would guess.