I realize I'll obviously need new bearings, inner spacer and dust covers, but is the rear hub destroyed?
Anyone make an aftermarket hub that I can get laced to the stock wheel?
2001 DRZ400S.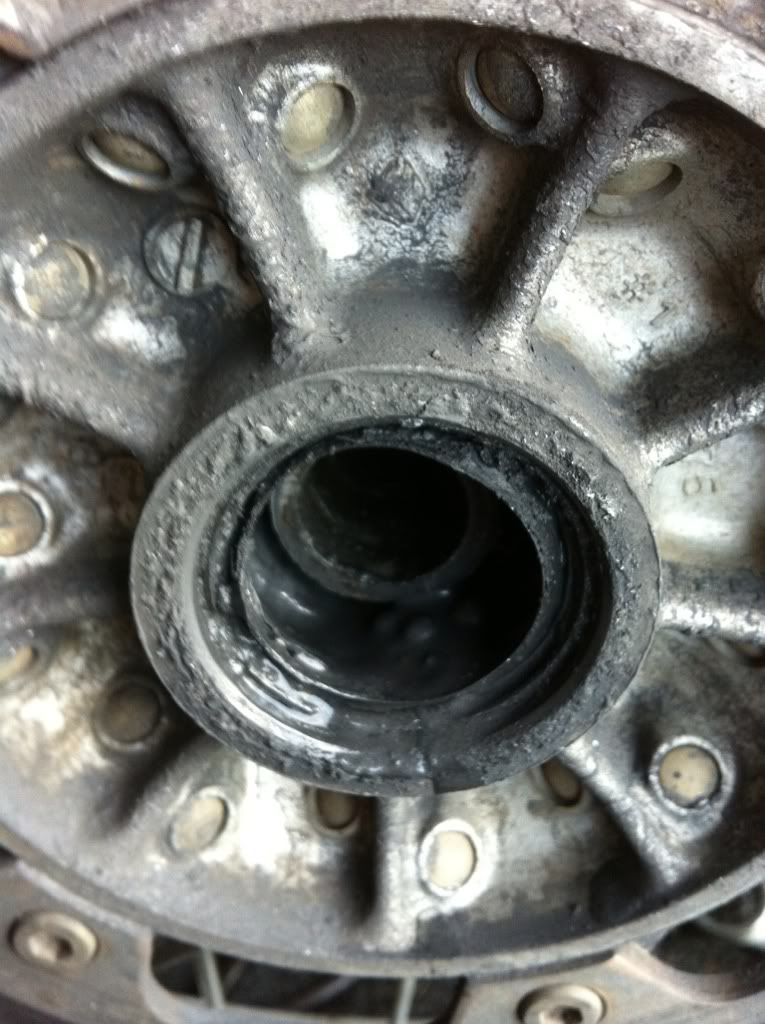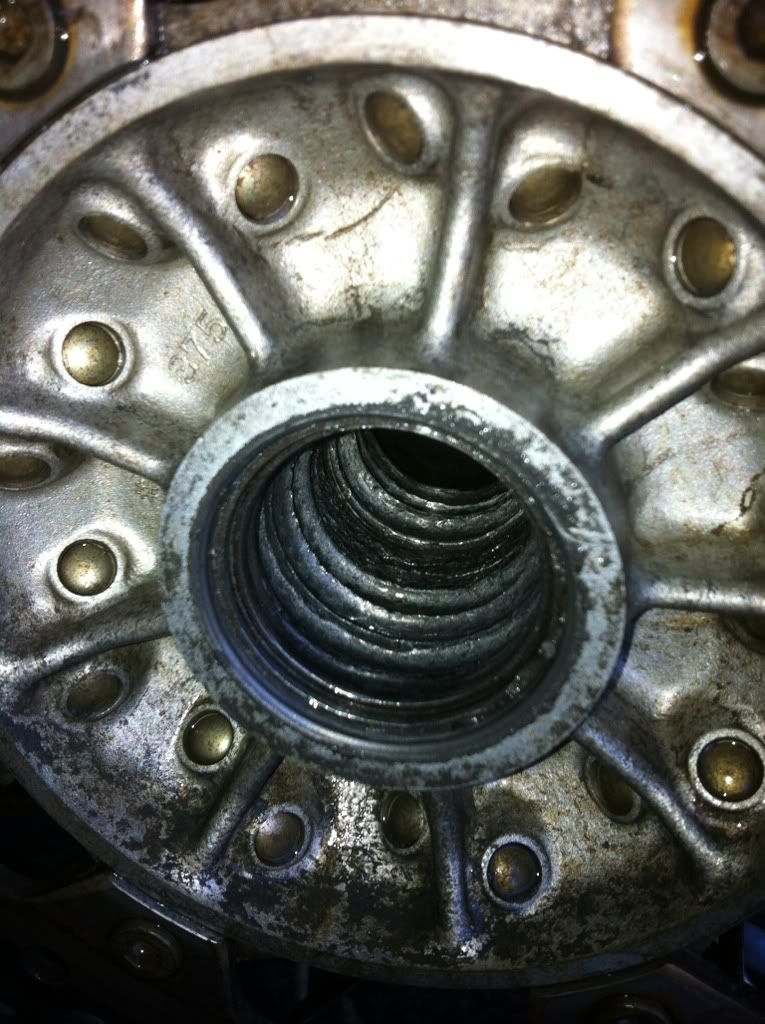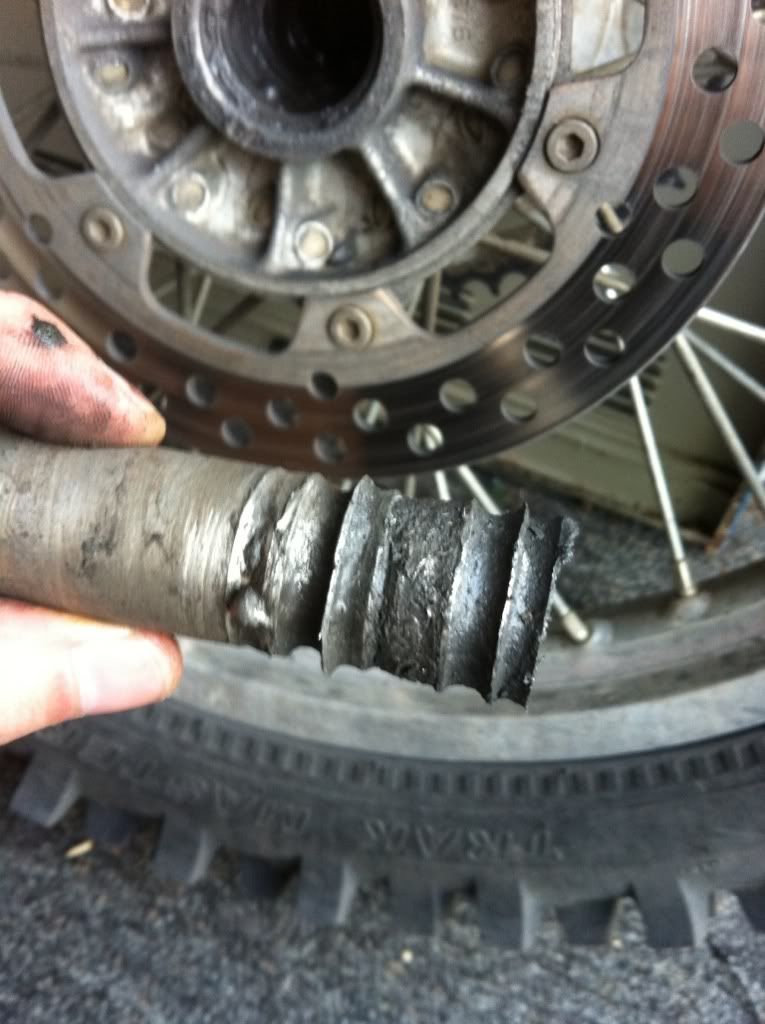 Was just riding along and started hearing some crunching noises coming from the rear end. Took it easy riding home(wheel was still solid, wouldn't rock side to side or anything)...only to find this carnage. The right side bearing is completely gone. Only remains I found were some of the balls from the bearing, which obviously helped destroy the rear hub and inner spacer-which actually had one ball "welded" to it.
An expensive day of riding