Pulled my top end planning on just replacing my rings. My piston dosn't look so good so it gonna get a new one. I was wondering if anyone has any ideas what would cause the shiny line in the piston just below the top ring on the exahust side. The ring groove is considerably wider there. It seems the ring land below the top ring on the exhasut side in deformed down and has pushed out and has been rubbing on the cylinder. The top of the piston looked normal before i cleaned it. The cylinder looks perfect. The bike has about 4 rear tires on it and i think this piston is the original. The bike has a gnarly pipe rad valve and a JD kit in the
mikuni.
I run 50/50 110 race gas / pump premium,
Lucas oil
40:1. I am the third owner and it was in good shape but little things led me to believe the original owners were not rock star mechanics.
Is this normal wear, or should i be looking for for a issue that will shorten the life of my new piston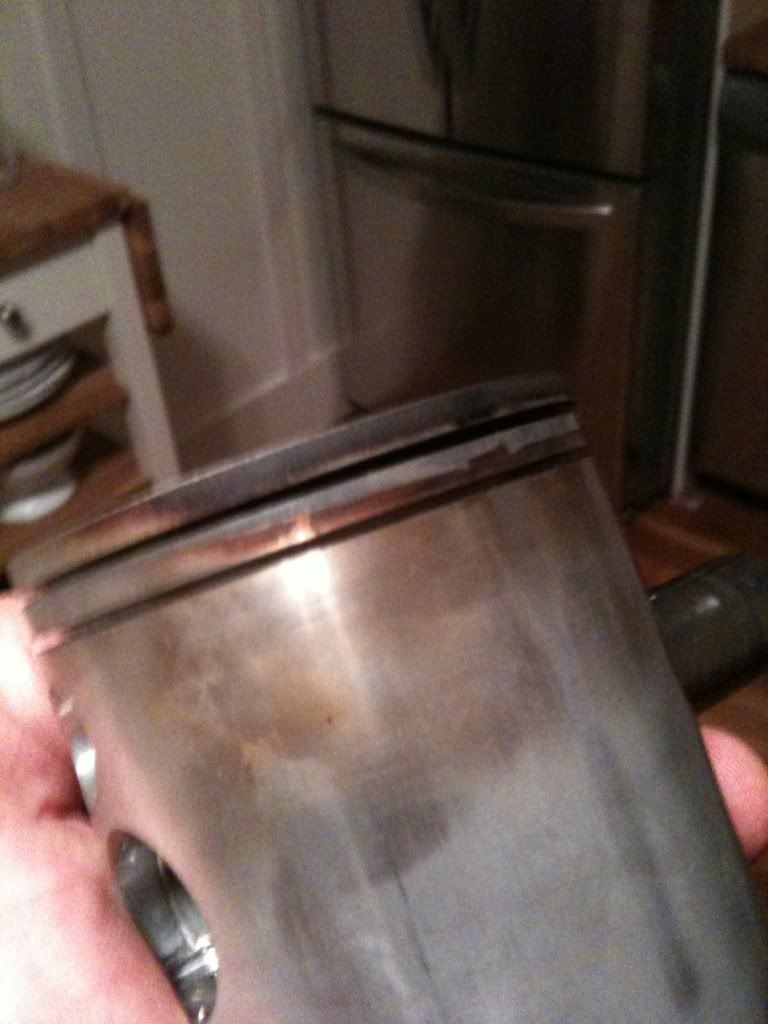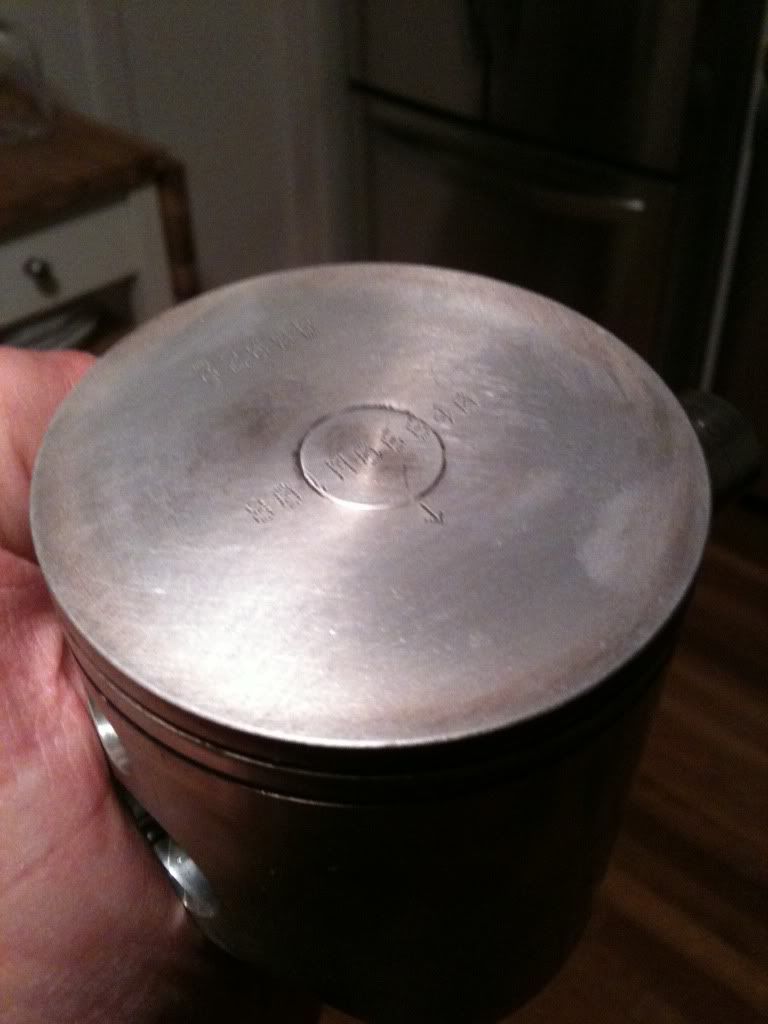 Thanks for any comments