Hey guys,
I'm having trouble getting the ergo's right on my wr450. I have the suspension On the right track thanks to Help I received in another thread, many thanks.
I'm trying to get the rear
brake lever
adjusted low enough to be usable without picking up my entire foot off the peg while in the seated attack position. Maybe i'm just not flexible enough, I dunno. I have the factory lever adjusted as low as possible, and am still having issues. Installed a tall seat to open up the peg to seat height, but still can't get to the brake without fully lifting my foot off the peg.
Here's a picture.....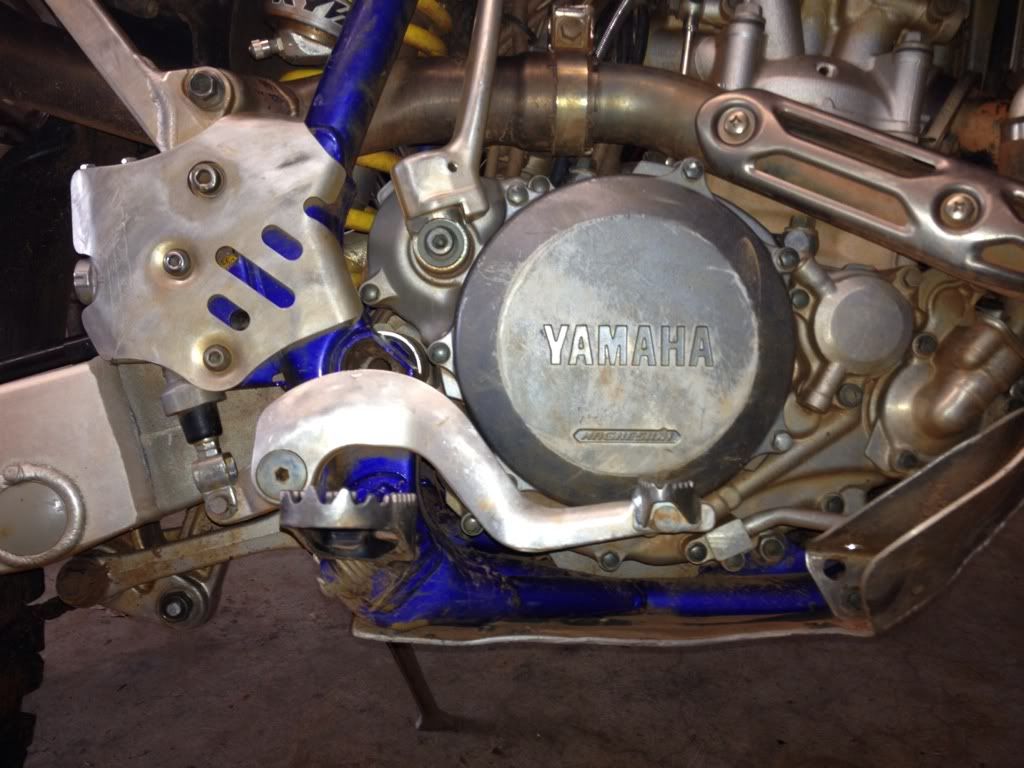 I'm 6'2", 230lb
Any ideas how I can get the lever adjusted lower?
Thanks.
-kit
Edited by KGSloan, April 03, 2012 - 01:47 PM.