YZ450F or YZ250F for Woods Riding
Started by
Navaho6
,
Apr 02, 2012 08:48 PM
Posted April 18, 2012 - 06:39 PM
Have you guys with the numb hands problem tried Flexx bars?

---
Posted April 18, 2012 - 06:58 PM
I have an 09 YZF 450 that I used for woods. It worked for the most part. If it was much above 80 degrees and no wind it would
boil
over in the tight stuff. Over use the clutch and you are boiling over in no time. Recently I built up an 07 YZ 144 to use in the woods. After riding the 2T for the first woods event I realized just how heavy the 450 was! I rode the 450 for mx and woods because at the time it's all I had, it did the trick for awhile. I wouldn't recommend purchasing a YZF 450 to use specifically for the woods, especially if they are tight and your climate is warm.
---
Posted April 26, 2012 - 05:09 AM
I'm finding the 2011 YZ450F fantastic in the woods.

---
Posted April 26, 2012 - 09:24 AM
I ride my '10 primarily in the woods. All stock except for a
Rekluse
EXP, race map, compression/rebound adjustments and some handguards. Suits me just fine. A 250f would be better IN MY CASE because I am a smaller rider (130lbs 5'10) and just don't need 450f power in such tight, wet trails...but I still love my 450f. Going to respring it for my weight and change to a 49 tooth sprocket then call it done. Maybe a revalve if I feel its necessary but the stock suspenion is real good.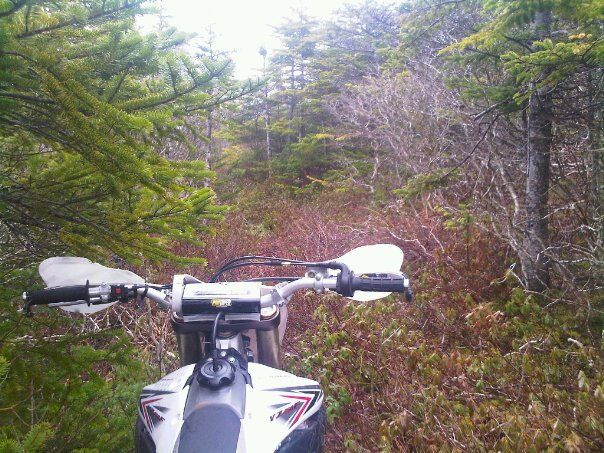 ---
---
Related Content

Dirt Bike

→

Make / Model Specific

→

KTM

→

250/350/450/505 SX-F & XC-F (4-Strokes)

Last post by MidlifeCrisisGuy


Dirt Bike

→

Special Interest Forums

→

Pro Racing


Dirt Bike

→

General Dirt Bike Forums

→

What bike should I buy?

Last post by emperialwizzard




Yamaha YZ450F 2017

Last review by Tommyk_55
On January 15, 2017


Dirt Bike

→

Dirt Bike Technical Forums

→

Suspension
Join Our Community!
Even if you don't want to post, registered members get access to tools that make finding & following the good stuff easier.