I decided a while back to do a complete rebuild of a 2001 yz426f I had sitting in boxes in my basement. Since I was going to be replacing a great deal of the parts on this bike I decided to update the looks with the 03-05 450 body. This is how it looked before I started.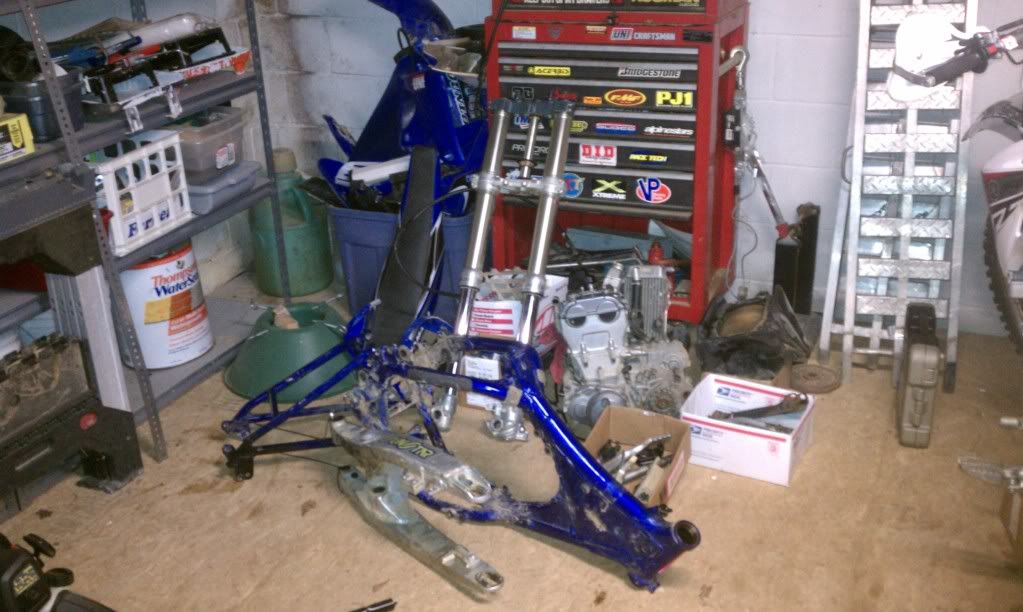 After a couple of weeks of ordering parts, going through the bike, ordering more parts, realizing I forgot this part and that part, and ordering even more parts, I made a three day push to get it ready to ride this past weekend. This is how it turned out.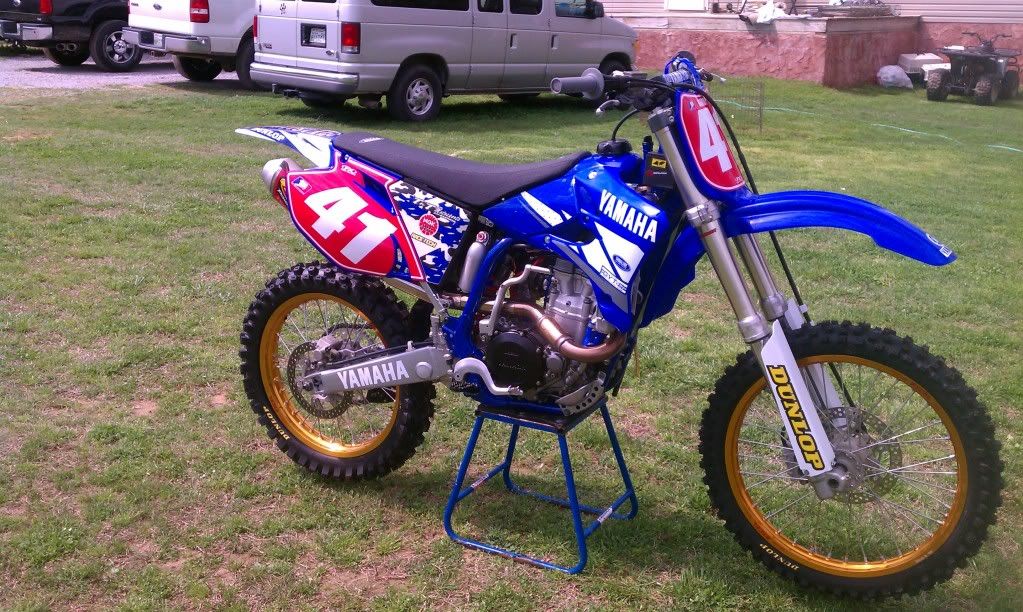 Edited by idle_mind, March 26, 2012 - 12:28 PM.