Losing my job a few years back I went from having both a XR650 and a 525 to a single WR450. Then had to downgrade to a 400-EXC (old, but a brilliant bike), and finally just a very ropey DR350.
The rebuild is posted over in the DR section, but back in work now and it wasn't really my intention to get another bike but this one seemed too good an opportunity to miss. A 2002 WR400, and been sat in a garage for a good 6 years. My initial hunch turned out to be correct when I popped the seat off after getting the bike home: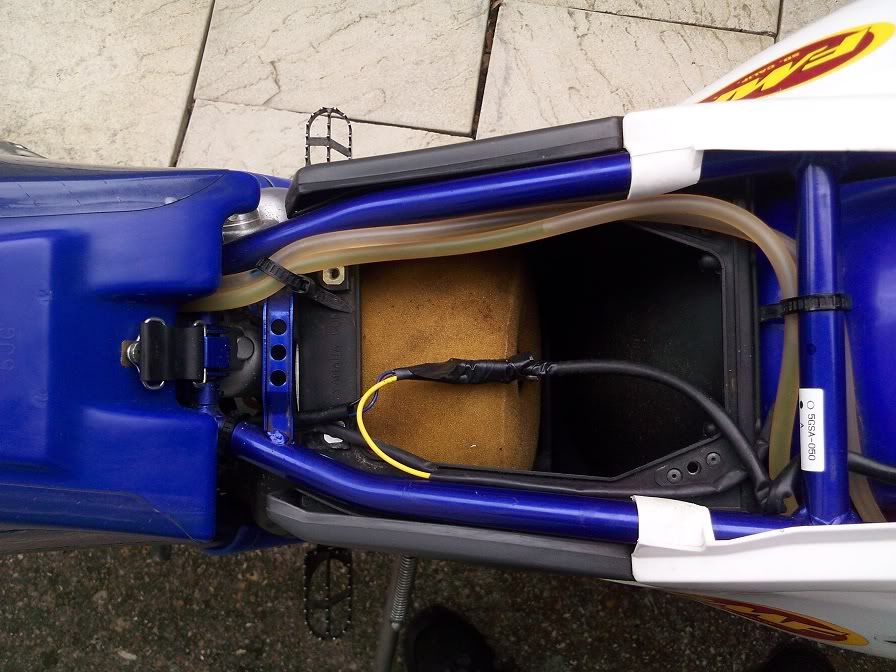 Hardly been used!
Now lets look at the DR350's front
wheel
again:
And the yam:
Shiny!!!
Still on its original chain:
Oh, and original front tyre: