My first new bike (and first TM). It's amazing, put 2 hours on it the other day and it's an absolute rocket. I can't wait to ride it some more.
Enjoy!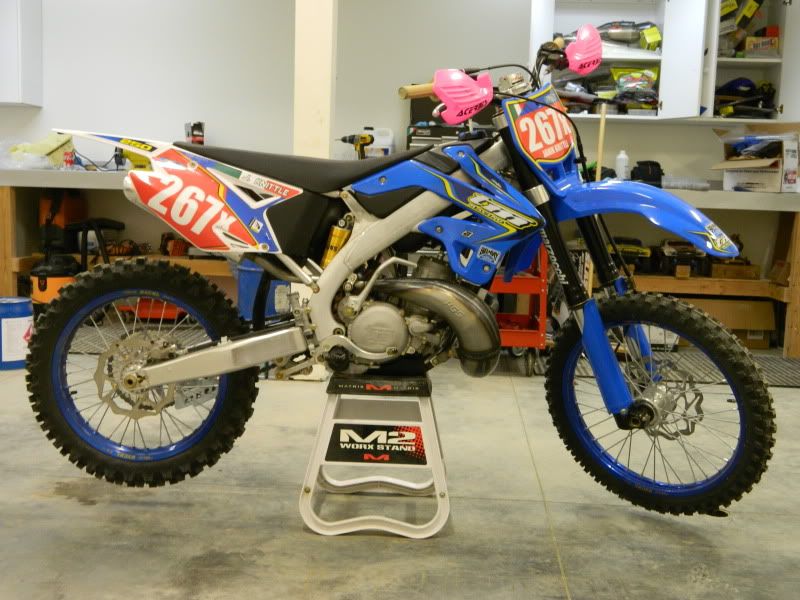 Fastway
steering stabilizer
Works Connection
radiator braces
acerbis
handguards and chain guide
Thanks to Jubal Brown with Sortova Racing Services, he set me up with some great stuff. This bike is amazing!