Since I'm stuck in without even being able to do a full break in on the bike due to the weather, I've been making up for it by tossing on parts as they slowly come in and taking photos. Since I couldn't find tons of info about turning one of these bad boys into an offroad ride, I thought it would be nice to post some photos. Granted, I agree it's ridiculous I'm putting more parts on the bike than hours, but that'll change next week.
Thanks a ton to Berkeley
Honda
Yamaha
for the great deal and the awesome customer service, by the way!
Pics 1 is the bike as it sat stock, day one.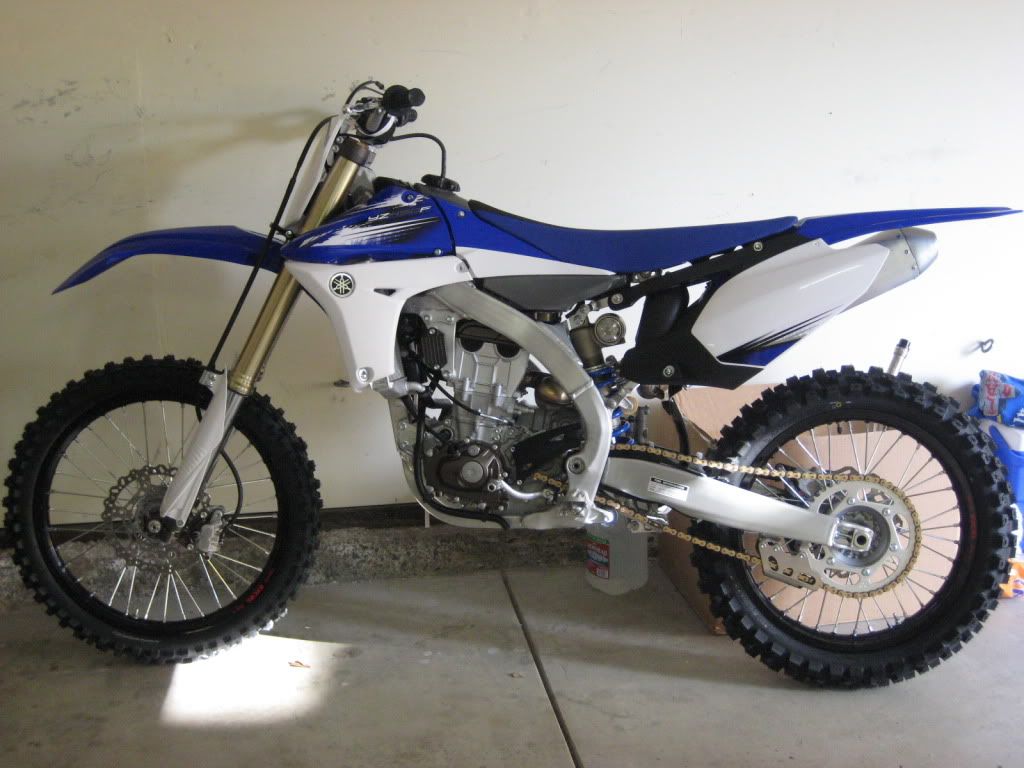 Pic 2 is with ss brake line (which basically blocks the bleeder and hand guards...),
scorpion
skid plate
and radiator frame, 2.4L
IMS
tank, handguards, re-routed breather into airbox, a few red plugs/caps and of course, stickers!