Hello,
I am new here and this is my first ever motorcycle project, well it's a dirt bike as of now and that will change. To be honest I chose this wicked scoot because of this forum and I just flat out fell in love with the TT500s and XT500s. The more I looked at pictures and stories the more I had to have one. I saw this dirt bike on craigslist and figured I should go look at it and make sure I really want one of these bikes. I checked it out and boy, it looked rough and I thought "ugh, I dunno." But I found out from ARB and the DMV that any dirt bike 1977 and before is able to be converted to on highway. Needless to say I bought it. 8)
Now I am unsure of what I want exactly and I know there are purists on here who might disagree but I am still up in the air. Maybe a restore, maybe a cafe racer, maybe a street tracker, maybe a bobber, or maybe somewhere in between. For now I will get this beast running perfectly. I'll worry about the overall look of the bike later. On that note, I took the spark plug out and looked at it and it looks burned with ashy white specs on it. I peeped through the hole with a mag light and sure enough scorch marks on the piston. I kicked it over and it started but didn't run for long and the compression is pretty good.
An entire rebuild is in order anyways, who knows what is wrong with the internals the PO rode the piss out of this thing and if a part fell off he tied it on with a rope or welded the
supertrapp
can to the pipe lol. First up is the carburetor! I am ordering a new petcock, carb gasket kit, and a new intake rubber mount probably next week. So, for now, here are pictures before I wash the bike which I will be doing later today.
Also, any encouragements, criticisms, advice, stories, or anything anyone wants to share is encouraged. That's why I love this TT community and what drew me to these bikes. Thanks!
Pudgy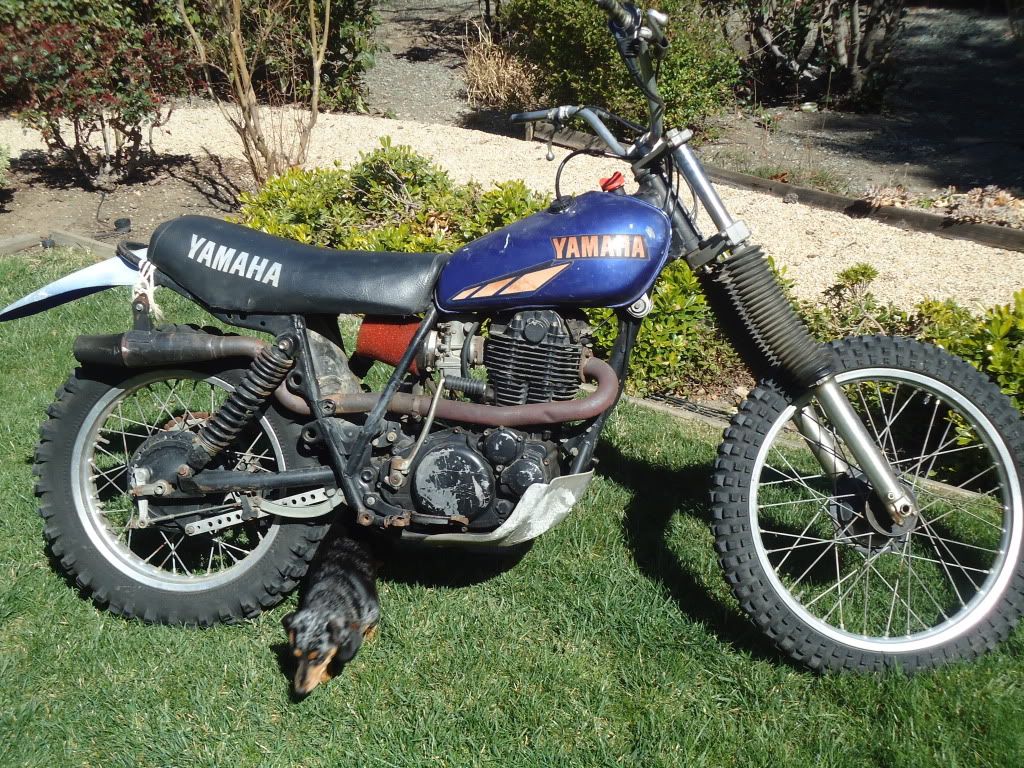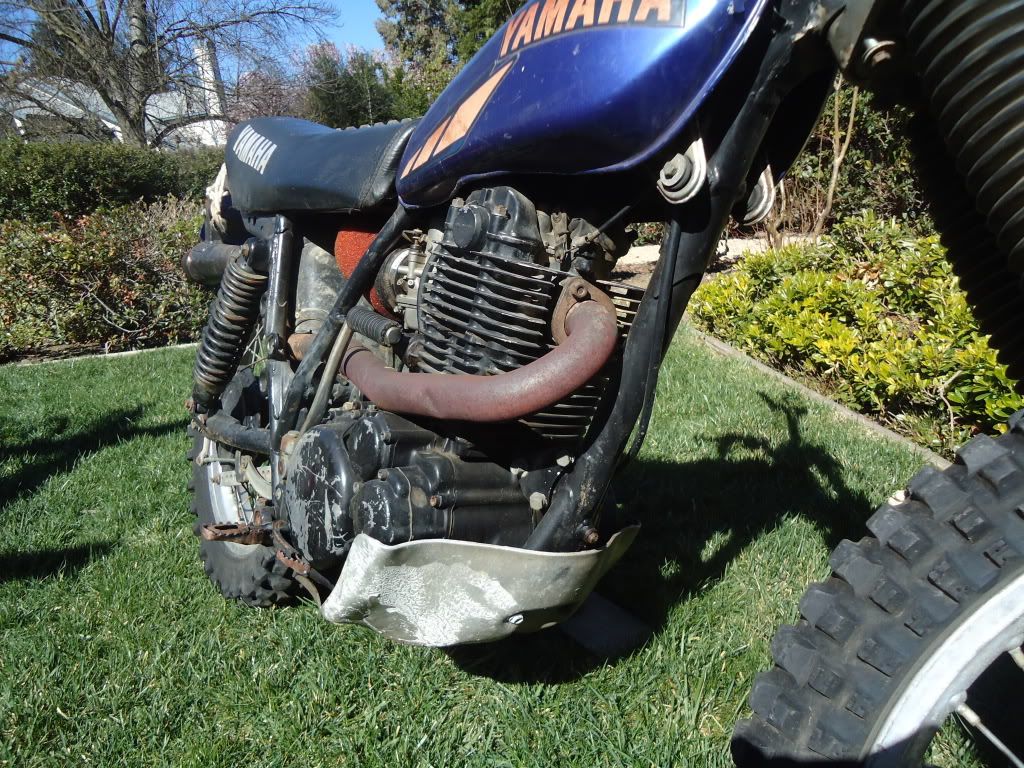 Edited by PudgyOTE, 08 March 2012 - 05:54 PM.