First i would like to say thank you to Lucas Comeaux and Acadiana race series for putting on one heck of a race!
So on to my story. Me and a good buddy, Zac, went down to Prentis Miss. this past weekend to represent our series, AHSCS, in the Ironman class. My day started off crappy with a long pit after the first lap due to a choke issue. After dropping lots of time and a lap or two I put my head down and charged for at least a finish. Through out the day I had lots of help in the pits, I made 3 gas and go's through out the 9 hrs of racing. I knew I was way behind but couldn't let that get me down. I knew my strengths and just had to keep positive and hope others would wear down.
The race was held at Golden Pines Mx, it featured a national level MX and a fast woods loop that inter twined through pine thickets. I have never seen such a short course hold up for 9 hours of all of us racing on it. Everything started falling into place, started picking up positions. At around 2:30 I suffered an injury to my right hand, (x-rays show hairline crack in ulna, displaced radius) I just thought I was getting sore and my adrenalin pulled me through to the end (painfully). I caught up and made the pass for 4th and put on a half assed charge. Nearing the end of the race I figured I was on my last lap... I came through the check 10 seconds before 5 o'clock and didnt see the checkers. Everybody was screaming "GO! GO! GO!" so I jammed back out. My wrist was killing me, I just kept thinking pain is only temporary and I hadn't just raced for 9 hours to NOT see the checkers. So I came through the check and I had gained a position! I finished in 3rd! Hell Yeah! This was the 2nd annual Off Road Cup and a 3rd place finish made it two years in a row that I made the podium in the Ironman Class! I was extremely happy!. My buddy Zac got first and overalled the Ironman class! Waaay to go Zac! Well sorry so long, Thanks for reading!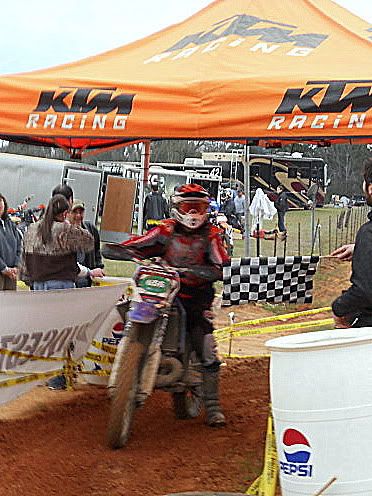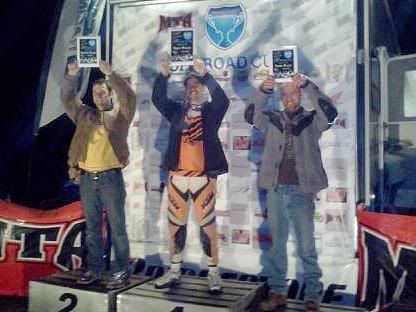 Edited by CCC4, 28 February 2012 - 03:41 PM.