hey guys,
I am putting my bike back together after a round of maintenance and getting the shock/forks resprung for my weight
I had the shock done by a local shop (very reputable, family business that all race AMA) and now the nitrogen valve hits the
exhaust
when the
wheel
is at full extension - see picture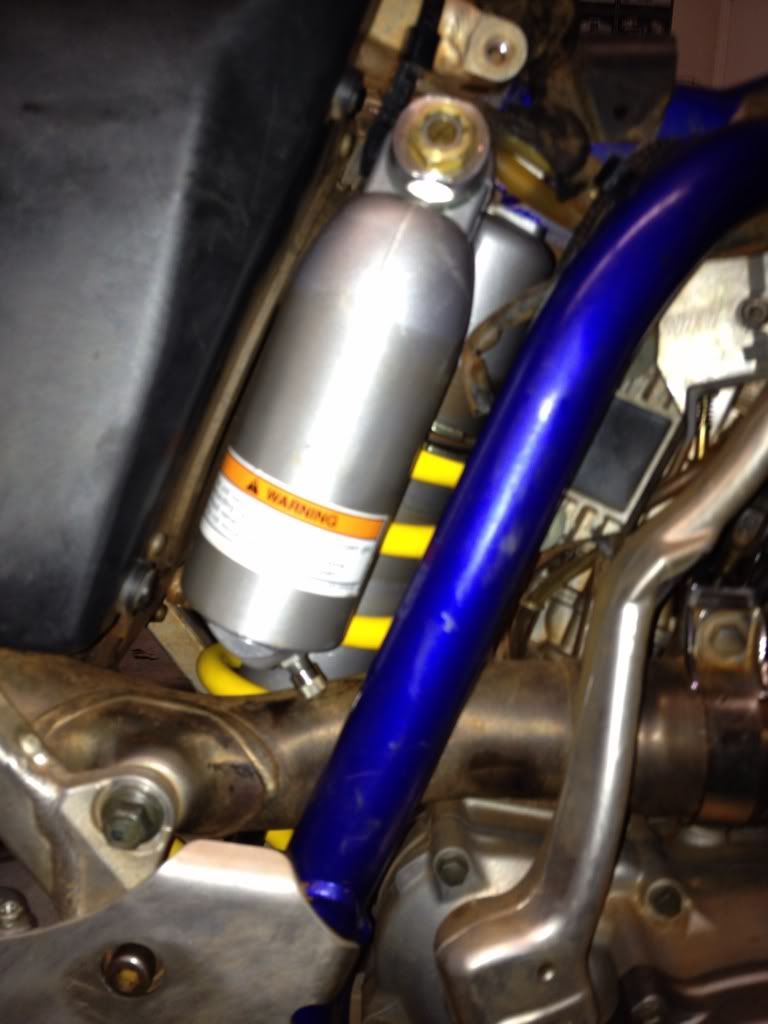 is there any way I can adjust the orientation of this valve to point outward? This wasn't an issue with the factory spring installed, but i honestly don't remember which was the nitrogen valve was pointing either. which direction do they point on any of your WR450f's?
I haven't yet set the
sag
on the new spring, so there is very little preload on it - don't see why that would be any issue. I just think it doesn't seem right that the shock nitrogen valve will come in contact (however slight that is) with the exhaust when the wheel extends all the way - also seems like it will transfer heat to the shock itself.
any thoughts on how to address this short of beating a dent into the exhaust pipe?
THANKS!