Hey guys. Just wanted to get a few thoughts on this cylinder I pulled off last night. It seems to have some excessive wear in the thrust zone(s). I know that the the majority of the wear will occur @ the top of the range of the ring travel, but I haven't seen it this bad before as a hobby mechanic. On the EX side it looks like the rings have worn through the Nikisil, it's a pretty deep gouge. The INT side just looks like there's some material deposited on the coating, not actually worn. Background on the engine is '06 yfz450 (actually out of a quad) that I'm working on for a friend. He's only owned it for about six months now, and we know nothing of the previous maintenance. I pulled the jug off late last night, so I haven't taken any measurements yet, but the crank FEELS tight.
My guess is that the piston/cyl have some serious time on them.
What do you think?
Going to be getting some prices today on a replate vs. replacement.
EX Side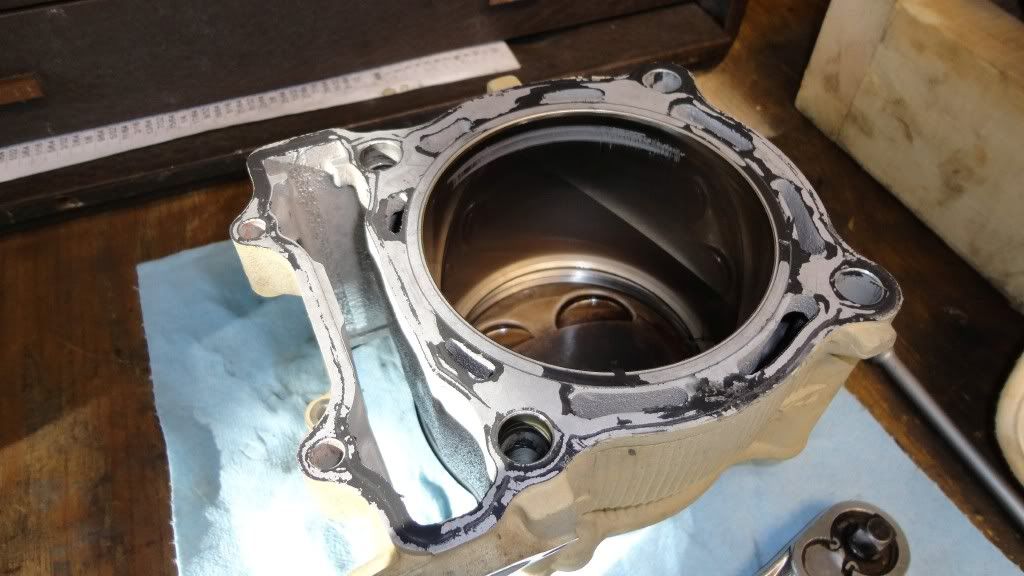 INT Side
Thanks.