Hi All,
I'm new to Thumper Talk and MX in general. I'm from the
UK
and already have a
Honda
CB600 Hornet which is my road bike and recently became the owner of a 2000
Yamaha
WR400.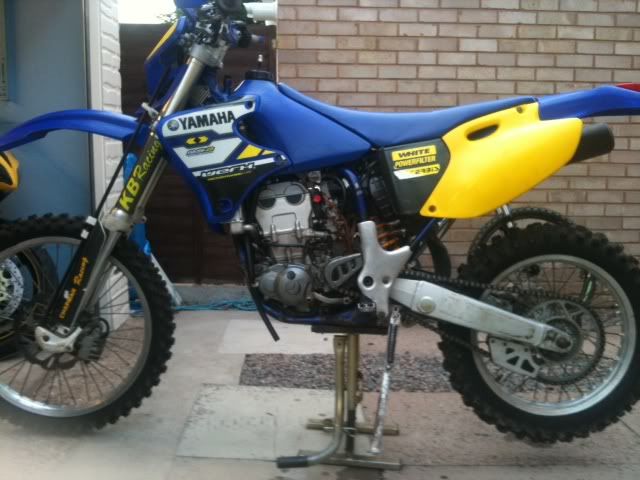 Admittedly it's not up to the standards of some of the bikes I'm seeing on here, and probably not the best starter bike
- but the deal was good, and I wanted something to do a bit of trails riding on and have a bit of muddy fun. My youngest son (9) has a 110cc Stomp pit bike, so this means I can also chase him around the fields etc. we have access to.
Already ordered a
lowering link
as I'm on tip toes when on it, and for making it a bit easier to kick over