Hello, I am looking at selling my 2010 YZ450 and looking for input on a reasonable asking price. I haven't really seen any listed so don't really have any comparisons to go off of.
It is in good shape and has around 50 hours on it,
DRD
pipe, Ride lowering link, DT1 filter kit,
Cycra
one piece shrouds, and the
GYTR
tuner.
Also, should I return it to stock and sell the after market parts separately, or leave it as is?
Thanks for the input..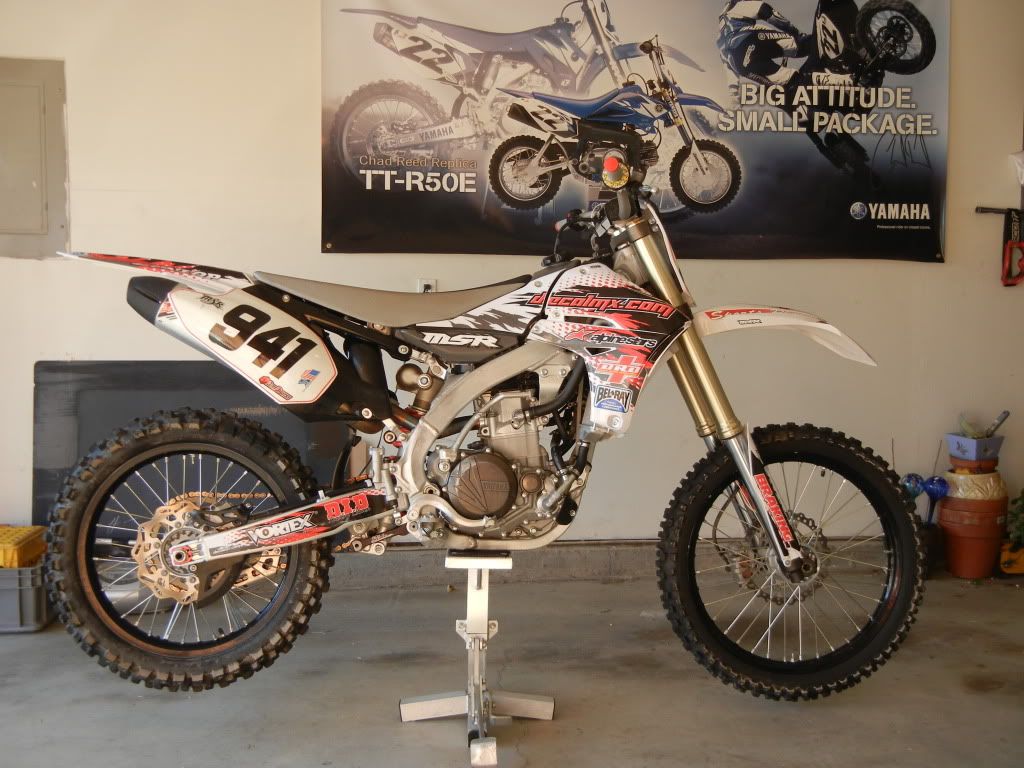 [/QUOTE]