After researching for months, I chose the CRF230. My main reason was reliability--I grew up on XRs and remember cartwheeling a few off of cliffs and starting them up on the 2nd or 3rd kick. You just can't kill an air-cooled thumper. I also loved the styling of the 230, and the fact that it has some balls, despite its smaller displacement and tame tuning. A
Pro Circuit
T4 and Mike Coe jetting fix gave it a swift kick in the ass, making it a killer trail bike.
But there was just one problem. My spine felt like mashed potatoes after riding on any trail that had a bump. The suspension on this thing blows. So I debated selling the 230 and going for a CRF250X or XR250/400. Then Mr. Gabe came in and convinced me otherwise. My main concern was the price of a USD conversion and Works shock, placing the bike well over $2,500, and at that point I could buy a used 250X.
Then he mentioned the XR250 front end and Hlebo shock mod. BINGO! Gabe to the rescue!
So this is my suspension conversion thread. I'll post progress as the project unfolds. Here's what I did today.
Removed the stock shock. Going to send it to Hlebo on Monday.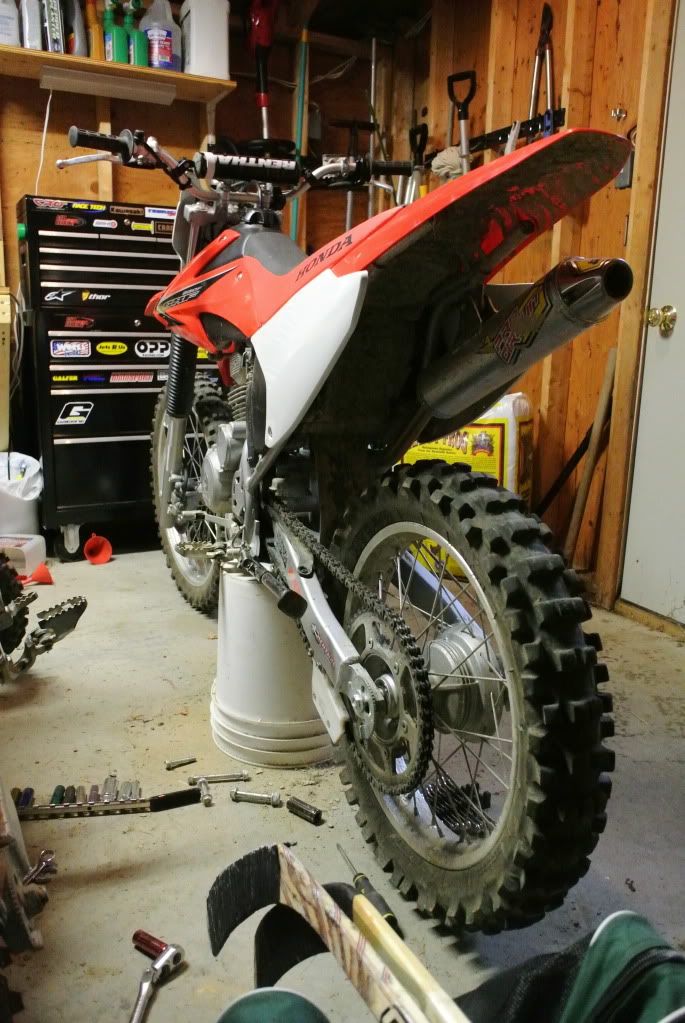 This is the stock CRF230 shock. I'll do a comparison picture with the Hlebo when it gets here.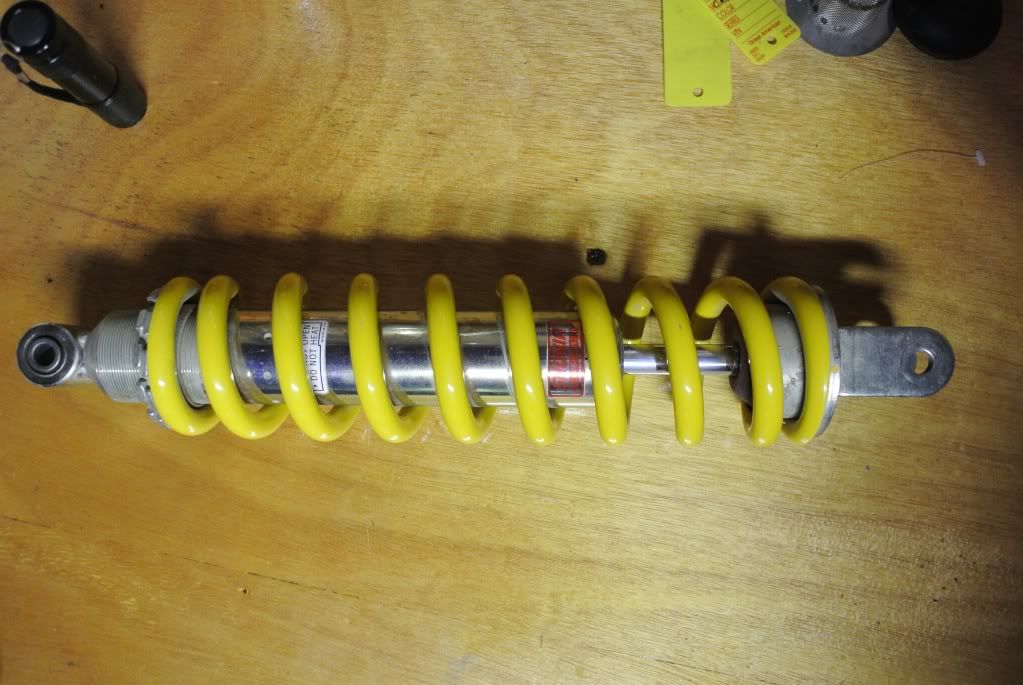 CRF230F "Rocker." I believe this is the part I need to swap with the CRF150F's in order to raise the rear to match the XR250 fork height increase?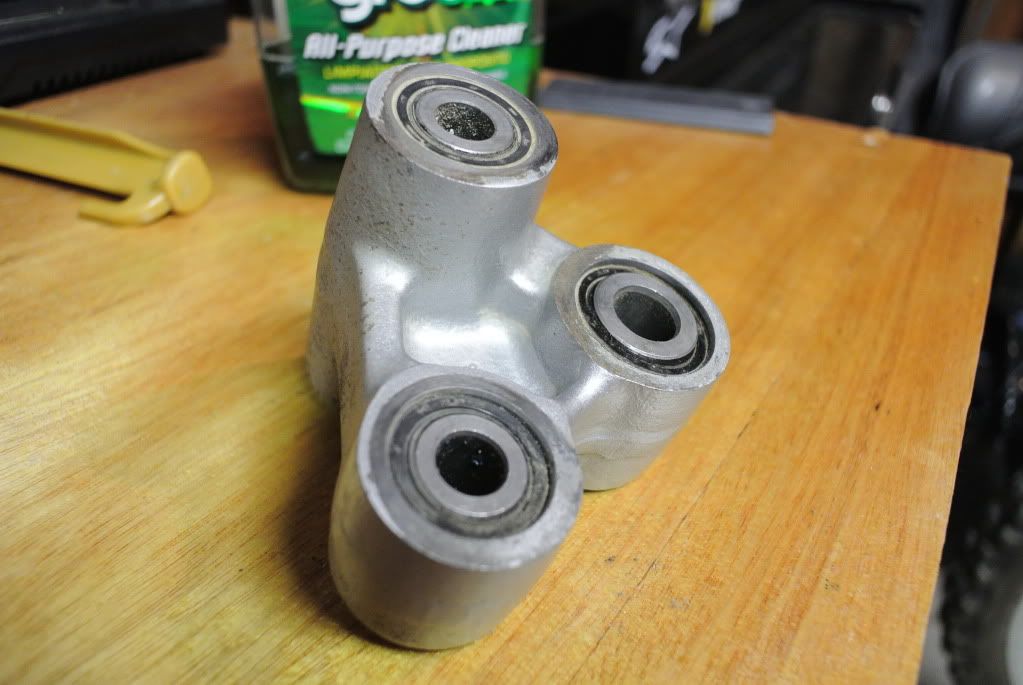 The CRF230 linkage is about 1/4-inch shorter than the CRF150's. Is this why the CRF150 rocker on a 230 raises the rear? Also, does anyone know exactly how much the 150 rocker raises the rear? An inch or so?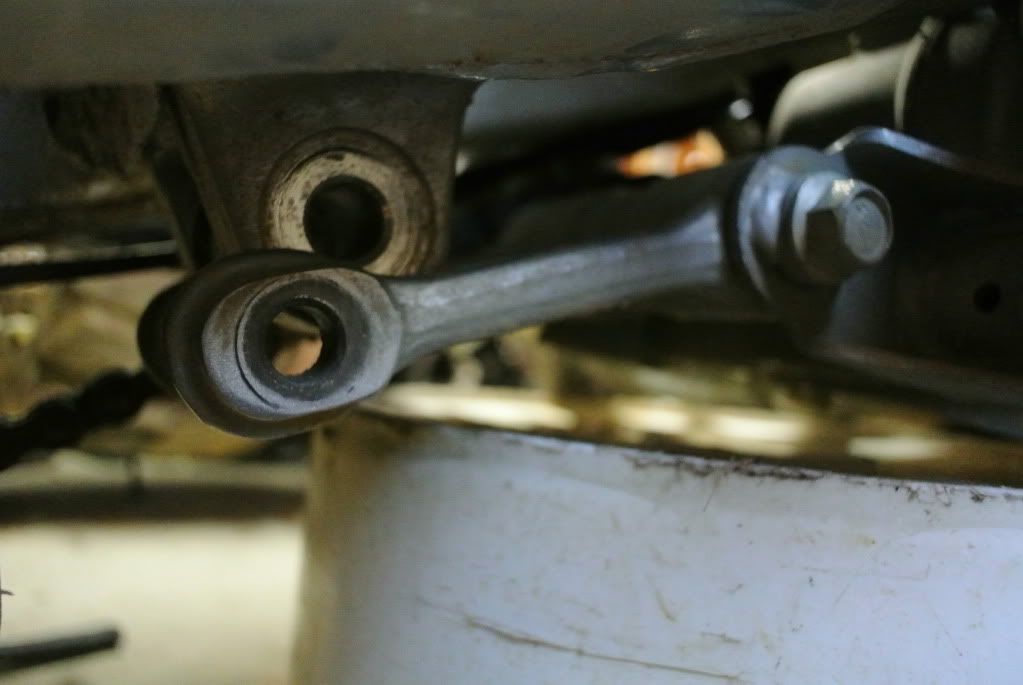 The forks should be in next week, so more updates are on the way!