so im gonna build 2!
so here we begin,show quality powder coat gloss black with clear. all holes were plugged including pre cautions needed to keep blast media out of oil tank. these are both E/Kicker frames.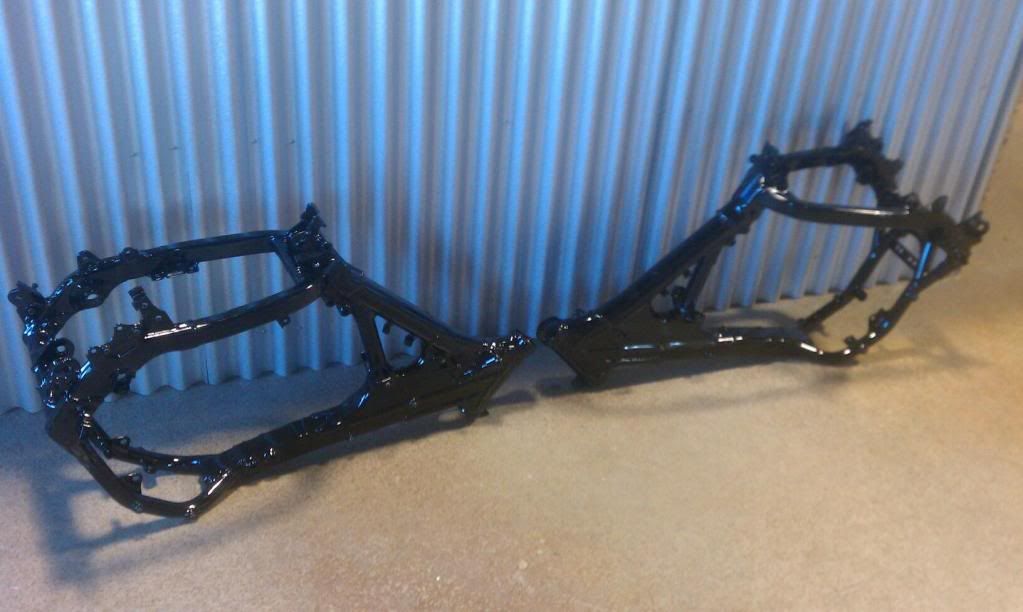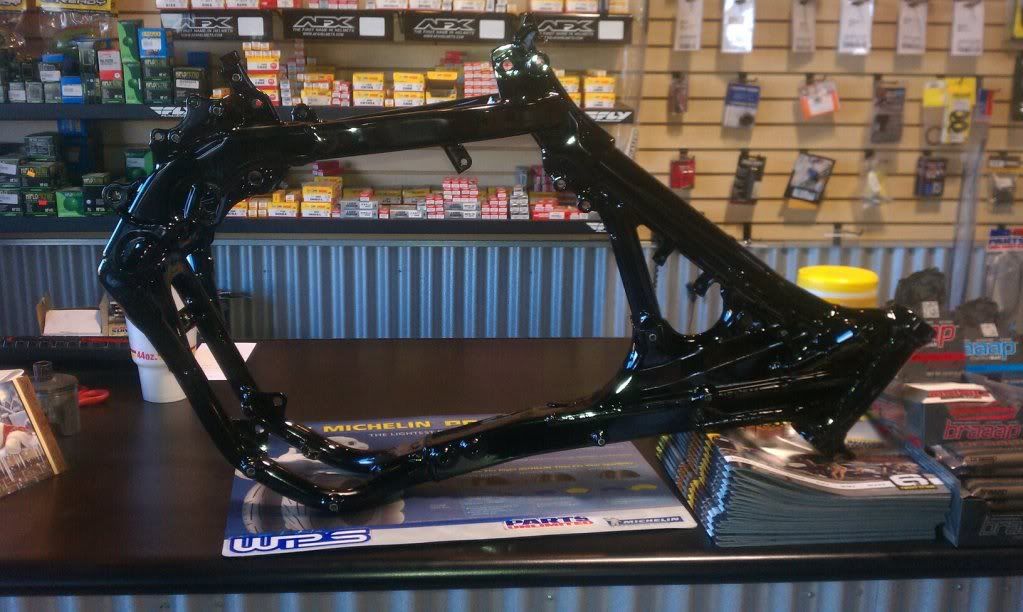 without fail i get talked out of every drz ive ever built for my self. so if you are interested in purchasing a SSW drz that is built from the ground up please start inquiring now. the earlier you make the deal the more personalized they will be for you.
basic plan is for one supermoto (E start),49mm usd showas,sm swing arm etc. one offroad (kicker based,possible dual sport). this will be a real kicker based bike. subframe,crank,stator,flywheel etc.