To Rebuild Or not to Rebuild
About a year ago I decided to redo my yz450. New plastic, Tires,
Suspension
, Pro tapers, Graphics...
Bike ran and looked the best it ever had.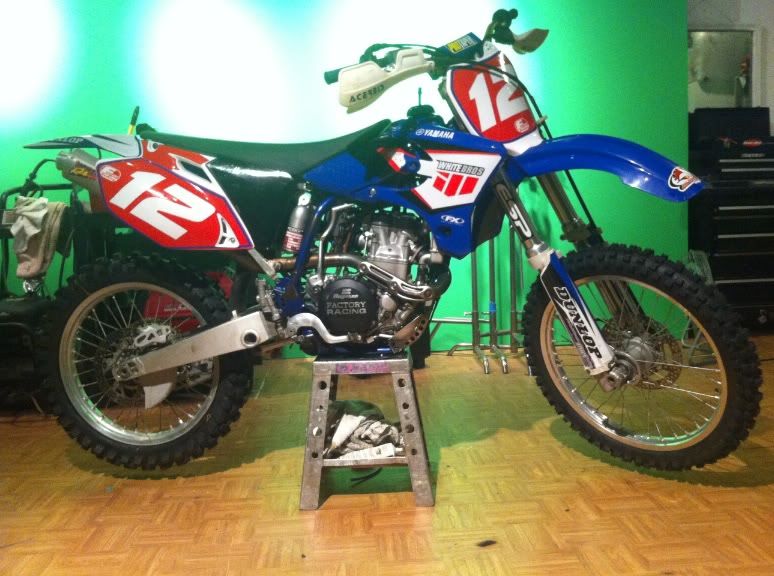 This year the bike starts having a hard time starting cold. It gets worse and worse.
To the point that our last day riding in the desert i always pulled up to the top of the
hill so i could bump start it. Got it home tore it apart checked the valves and the
intake valves were closed tight and the
exhaust
valves were close to spec .17mm.
So re shimmed it put a new spark plug and fired right up.
I felt awww inside. This is my first time working on a four stoke. Grew up with two stokes...
hell of a lot easier.
Get out to Ridgecrest over turkey day and runs for about 30 min strong..
Come out of a corner and the bike just freezes up. So i walk it back to the trailer and park it..
Good thing i brought my extra bike 96 klx 650. What a pig but at least i got to ride.
So here is my delema. Now what to do.
I tore the head off and it looks like crap.. Pics below.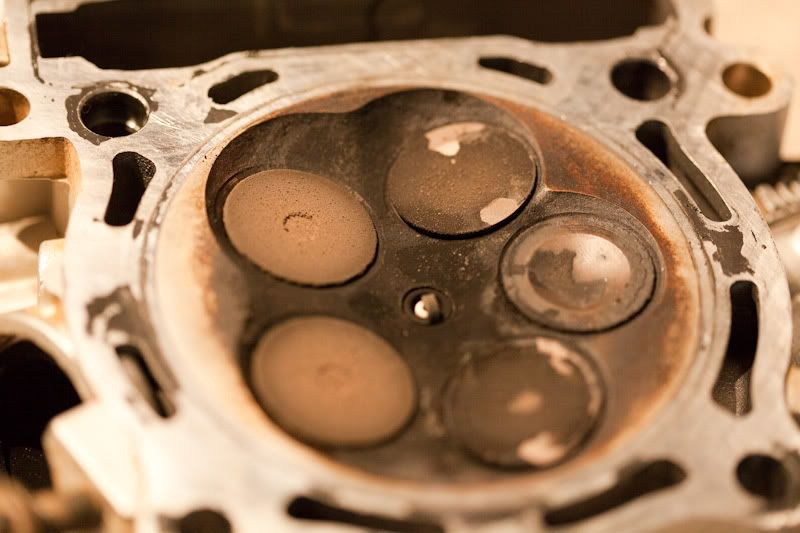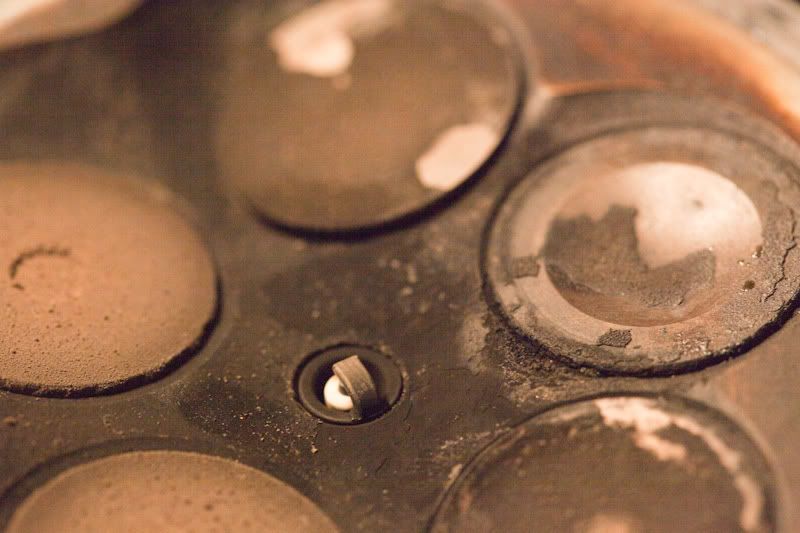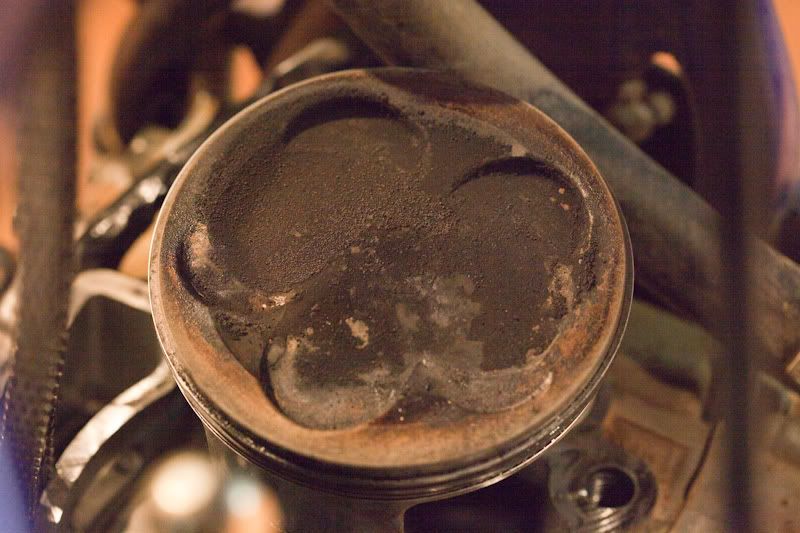 Edited by August12, November 29, 2011 - 06:53 PM.