I like to start a thread for whichever bike I am building at the time. I've done this on other forums and it has turned out well.
I recently picked up a 1998 XR 70 to use as a pit bike so I can get around the paddock during track days I do on my R6. I got the bike for $300! It's was in decent running condition.
I will be posting all of the work I do to the bike, how I did it in some cases, etc. I hope that eventually this thread will be a tool for other 70 owners to refer to, etc.
On with the pics!!
She smokes a LOT, but runs strong!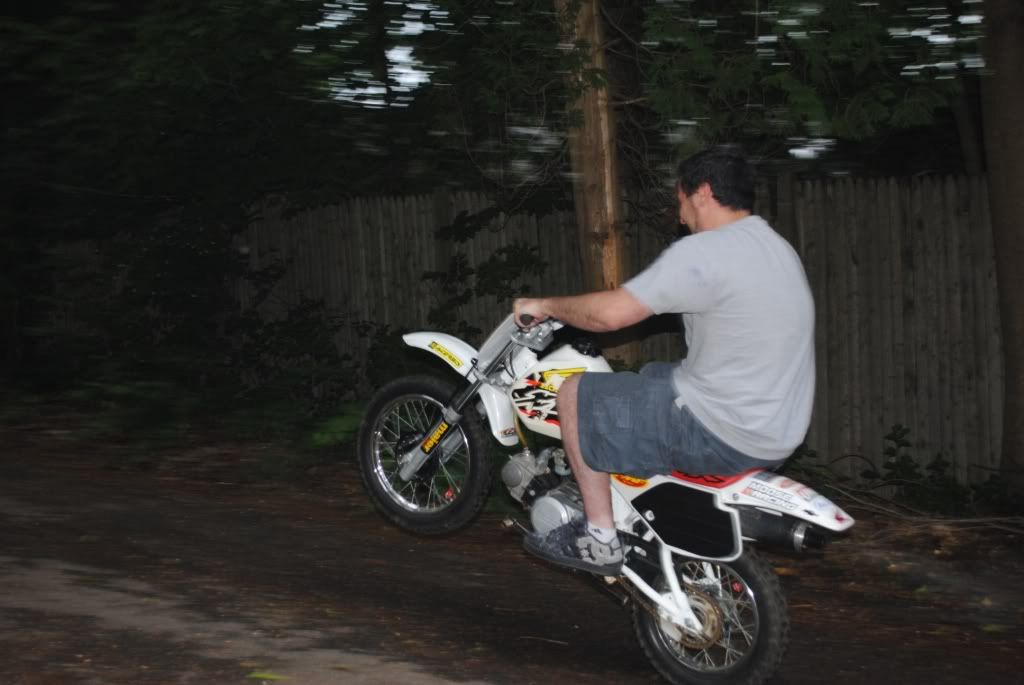 When I got the bike, the front end wasn't the straightest. Looping it in a second gear wheelie only made it worse.
The day I picked it up!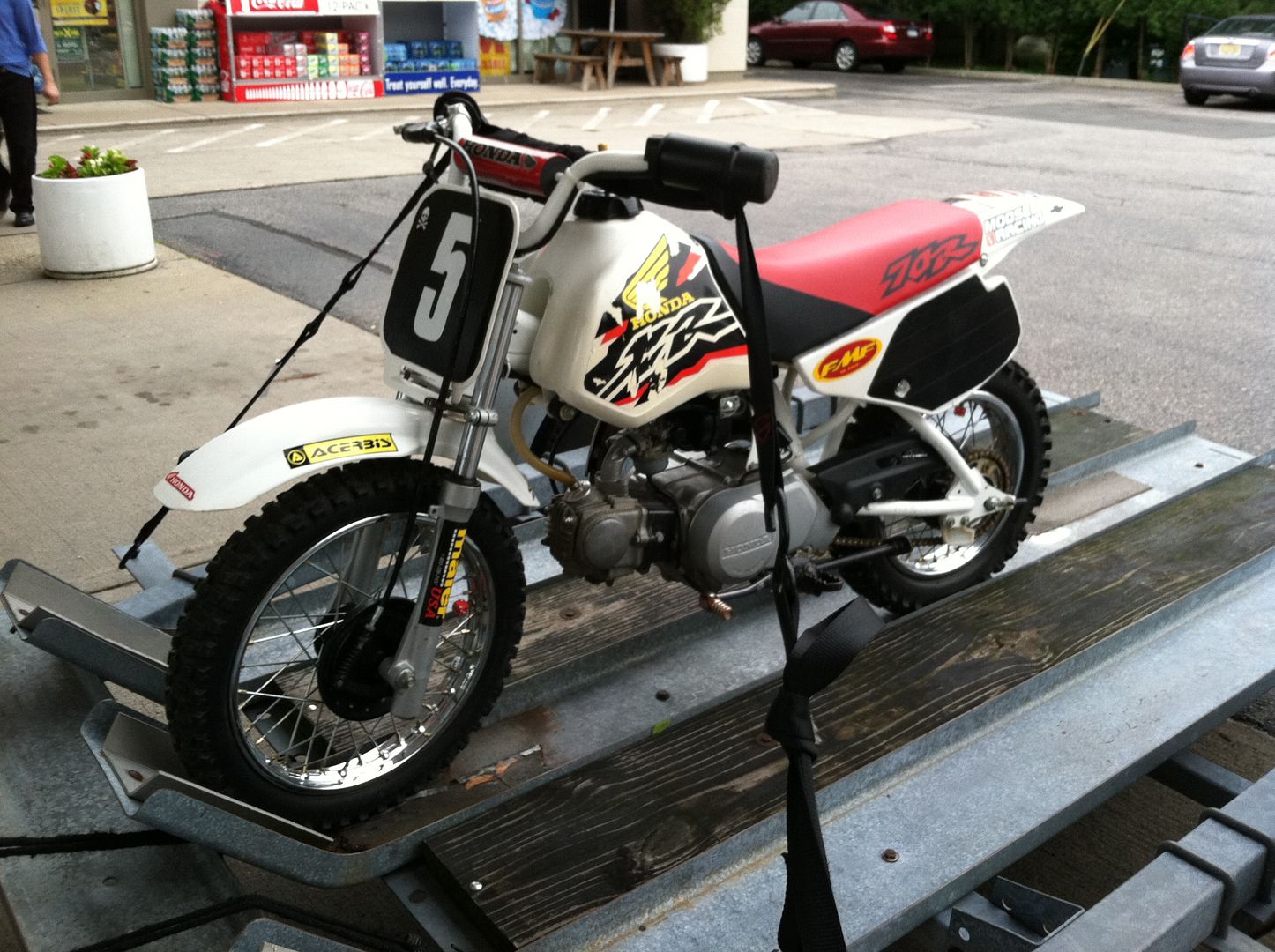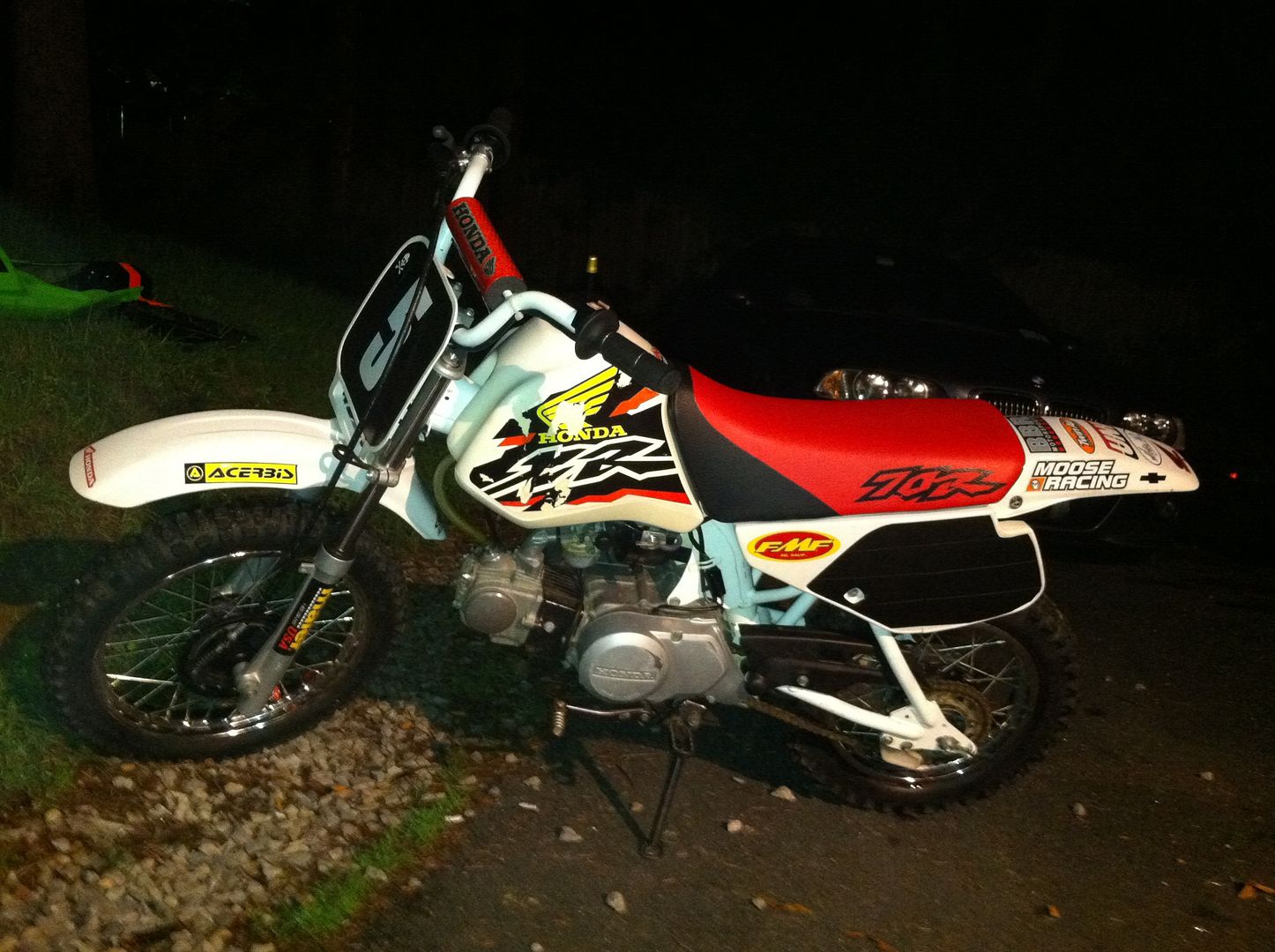 Here she is doin her job at the first track day I brought it to. It's a long walk to the john!!