ok well the bearings came in the day after RMAR (rocky mountain adventure rally) kinda a bummer... but when i got back i finished the bike and pretty quickly too!!! but here is the installation of the swing arm linkage bearings.
Brand New!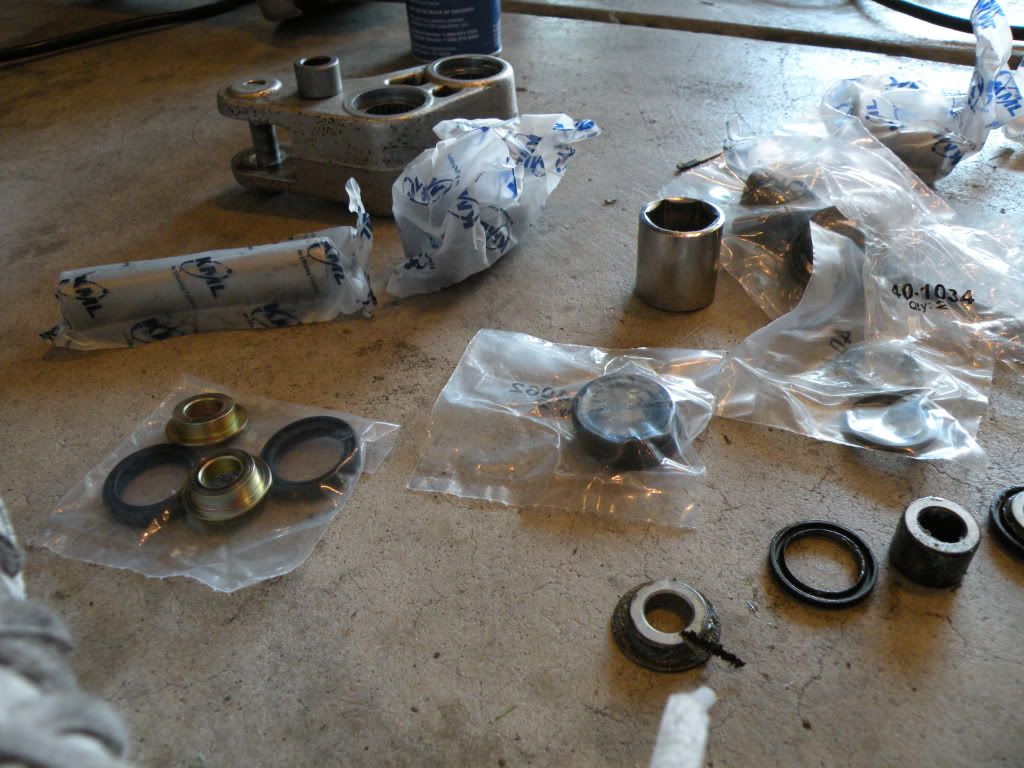 old vs. New
wow! i was really happy to see how great the new bearings looked after staring a the old ones for a week.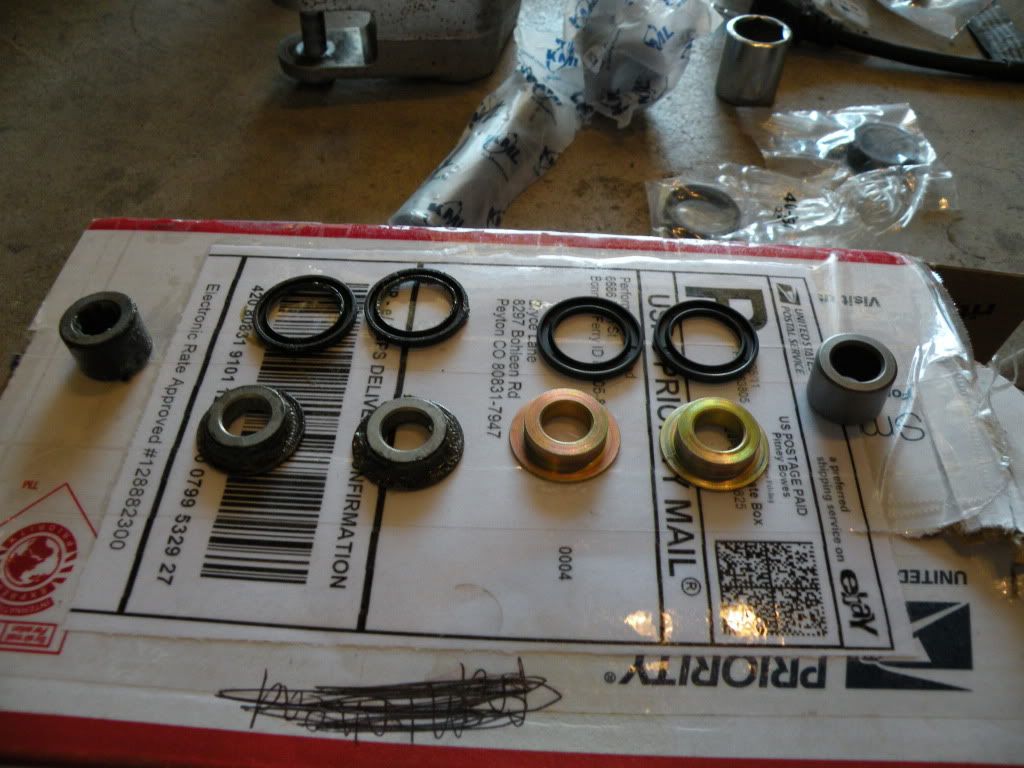 And with a torch, a trusty old vise and a freezer fridge combo, i got the new bearings and seals in. wasnt as hard as i expected.