Day1:
The first step was to completely tear it down and go through everything. The bike, as purchased, runs awesome.....has great compression....and is screaming fast. But, we just didn't know the condition of all the bearings, etc.... And he wants to repaint the frame, etc.....
And the work begins.....
Oooops.....the linkage and shock bearings are shot. That will cost $100....but great that we tore into it to know to repair.
Day2:
Well another day discovering more things to to and more parts to buy!
as said earlier i pulled some bearings out of the shock linkage and it was
rusted out and really needed some attention. So i did some research and
found this kit on ebay
http://cgi.ebay.com/....Q5fAccessories
for only $74 im all over this. ordered the parts today.
checked the front stem bearing and also the front
wheel
bearings. they are in
great shape, but i cleaned and re-greased the front wheel bearings.
i continued to remove everything from the frame and successfully pulled the engine
it was slightly difficult to get the engine out but we found that a good twist of the
head down to the ground worked well.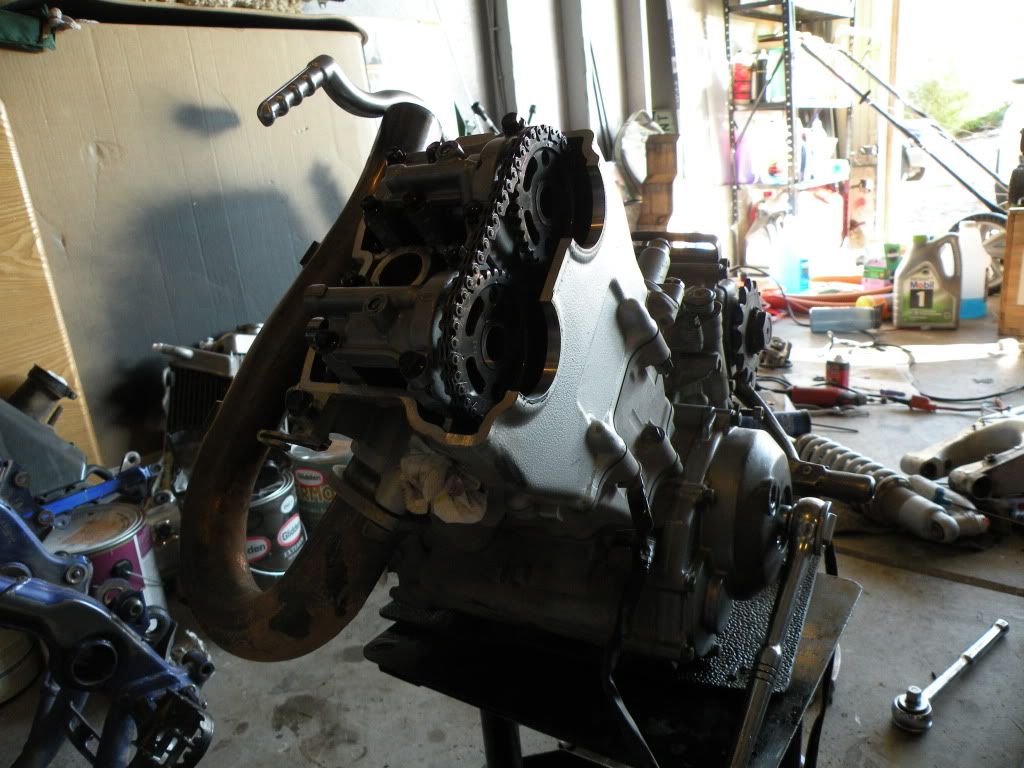 i pulled off the valve cover which was extremely easy (two bolts) and checked the valves.
http://i228.photobuc...ld/DSCN7193.jpg
next is to clean and degrease the frame and prep for paint!!! anyone got any ideas for some
cool color schemes for the bike???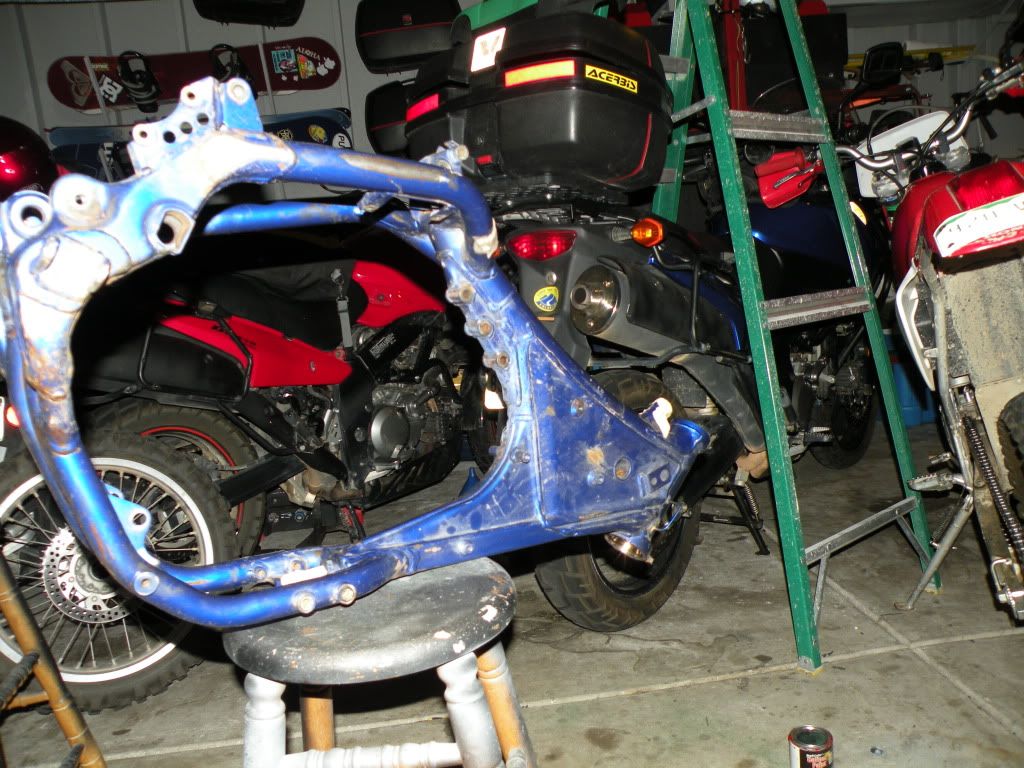 Day:3
just ordered the new radiators for the bike, i picked up some oversized ones 30% capacity more for a
pretty good deal, but here is the damage from the last rider, and it looks like he tried to repair
it with some epoxy or something. so i just decided to replace both of em and go ahead and upgrade
while in the process.