Hi all,
FNG checking in. I've been reading some of the posts on this board, and I'm very happy to have found this place.
I just bought a "new to me", 2001 WR426, so I'll be fairly regular around here for a while. I'm sure most of my questions can be answered by using the search function, so I'll try to keep the stupid questions to a minimum!
Here's a crappy pic of the bike I bought: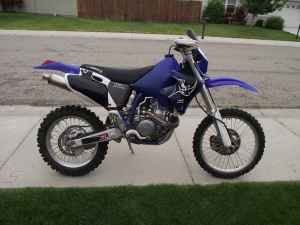 I can even kick start it almost all by myself!
Edited by zlathim, June 24, 2011 - 07:02 PM.