Hi.
I have just put everything together after changing the piston in my wr450.
I got the two dots on the cams to lineup perfectly with the cylinder head.
However, I couldn't get the to line up perfectly and at the same time get PISTON in t.d.c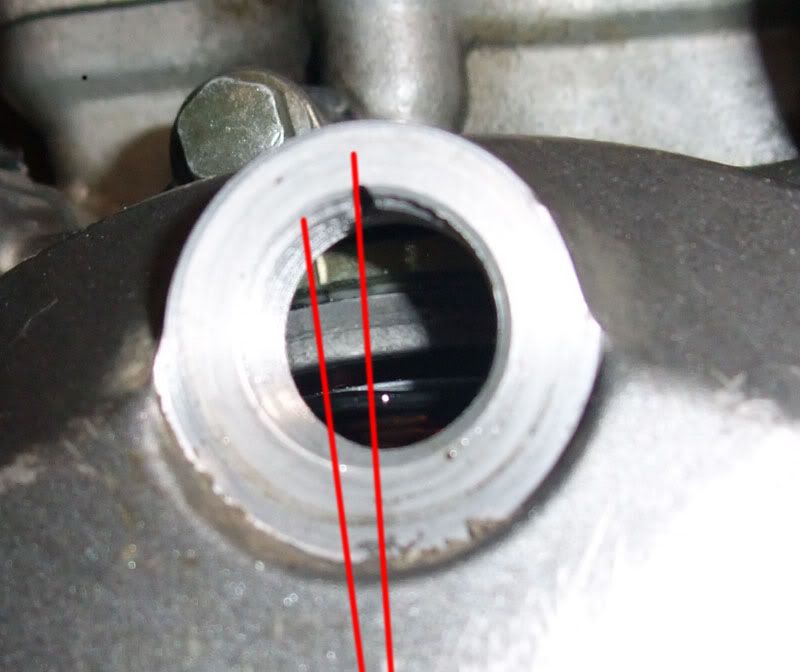 The crank had to be a little bit past (clockwise) the I in HI.
(The thing to the right of the right line is not the actual I, or it might be, but looking directly into the hole, the I will be perhaps 5mm to the left of the marking in cover).
Should I be worried about this? I haven't actually started the bike yet, but no strange sound when turning the engine over.