Hey all,
Been a long time lurker and first or second time poster.
The bike was a best friends who passed back in 2008. The bike was given to me by his father. as all me and his son did was ride. It has sat for a couple years and finally, I pulled it out, dusted it off and started this Memorial build for Robert "Big Sexy" Kennedy.
The motor was just rebuilt by Jeff at Temecula Cycles with a new piston, rings, adjusted valves, new water pump seal and a quick run through the carb. It would fire up but only with the choke on so I know the carb is going to need some loving once the build is done.
Here are some pic's of the process thus far. I have spent about 4 days on it to get it torn down. There are some big plans for this bike and I'm hoping that by the time it's completed, it will be one of a kind.
Before Photos: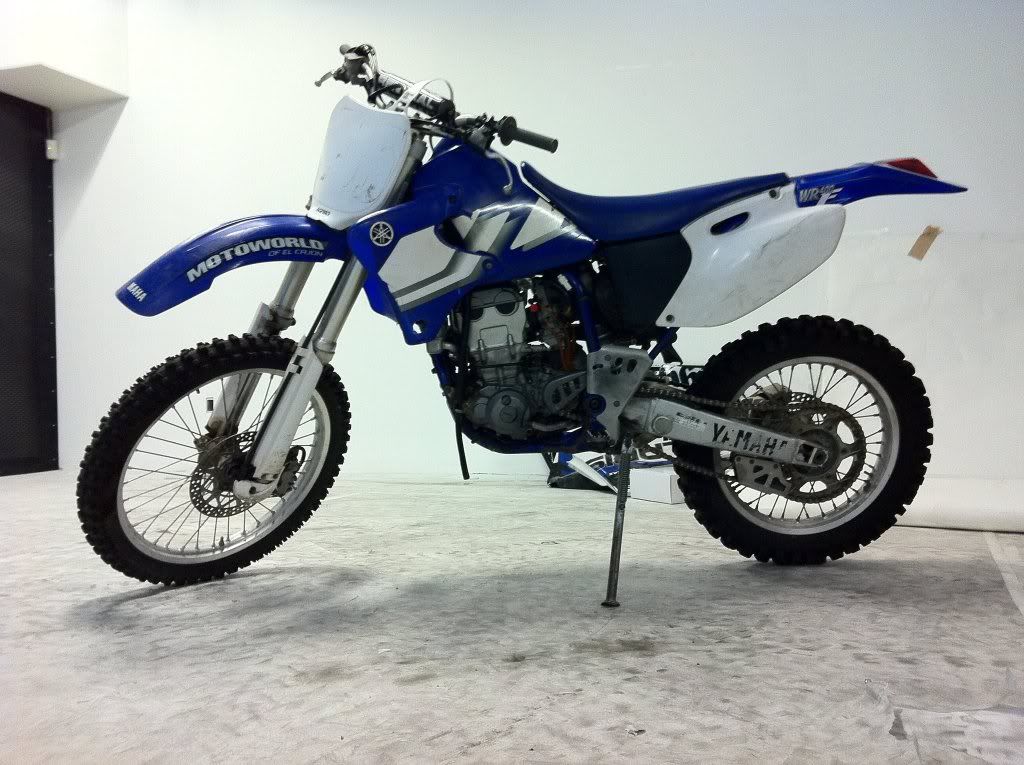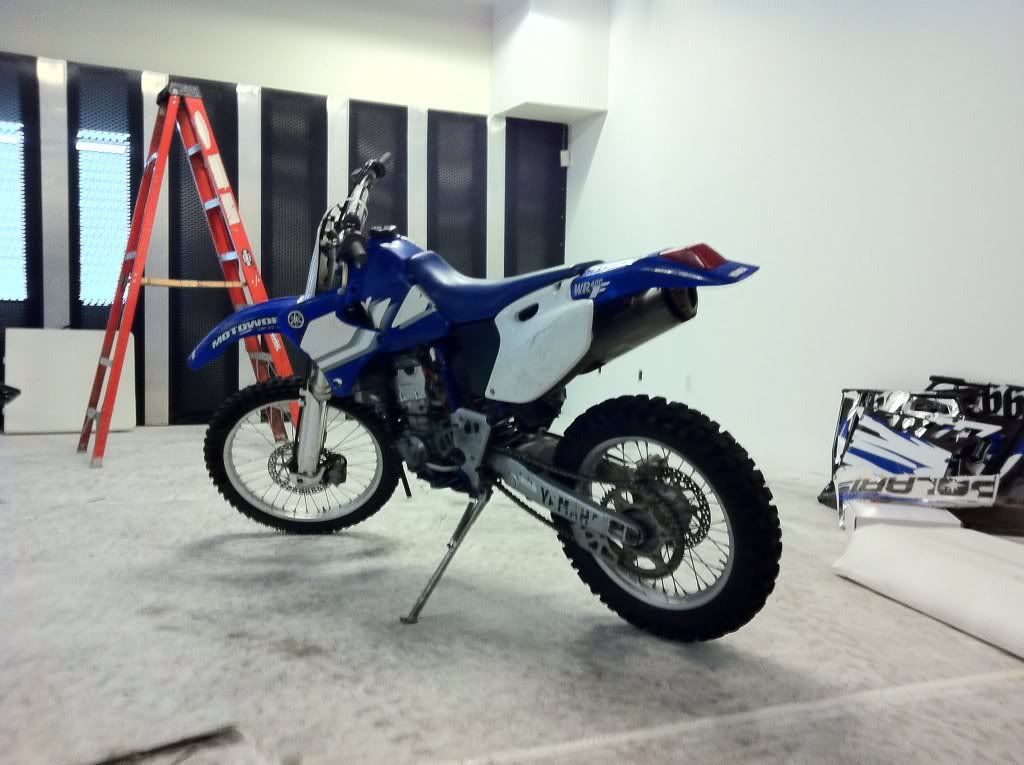 Day 1: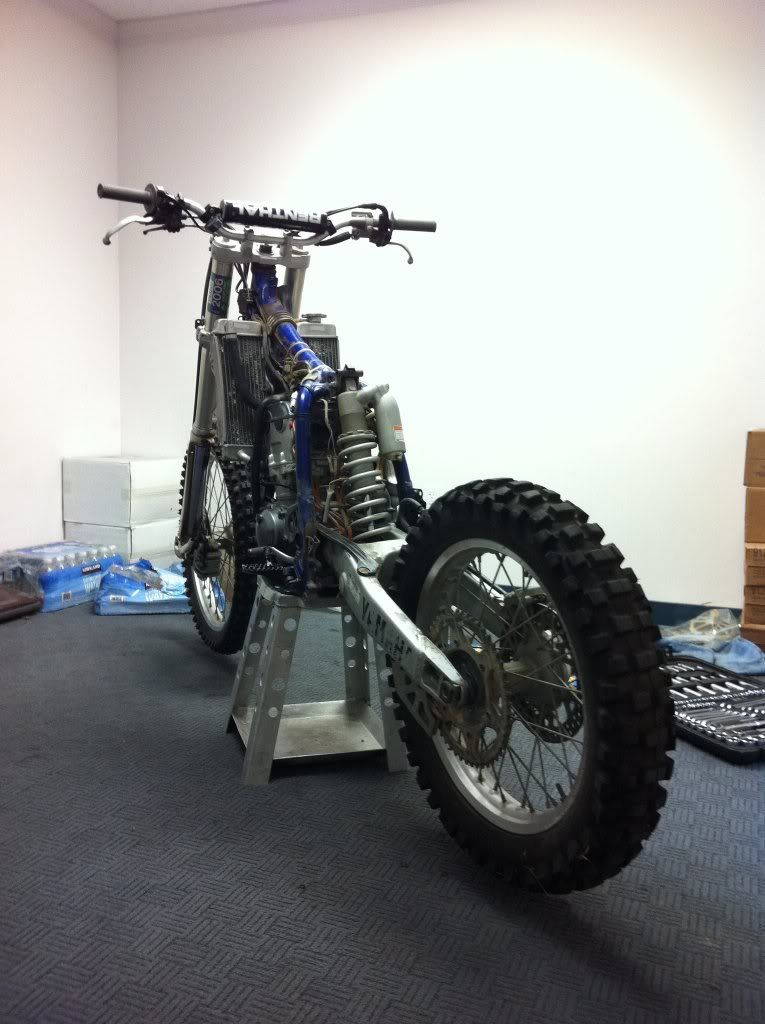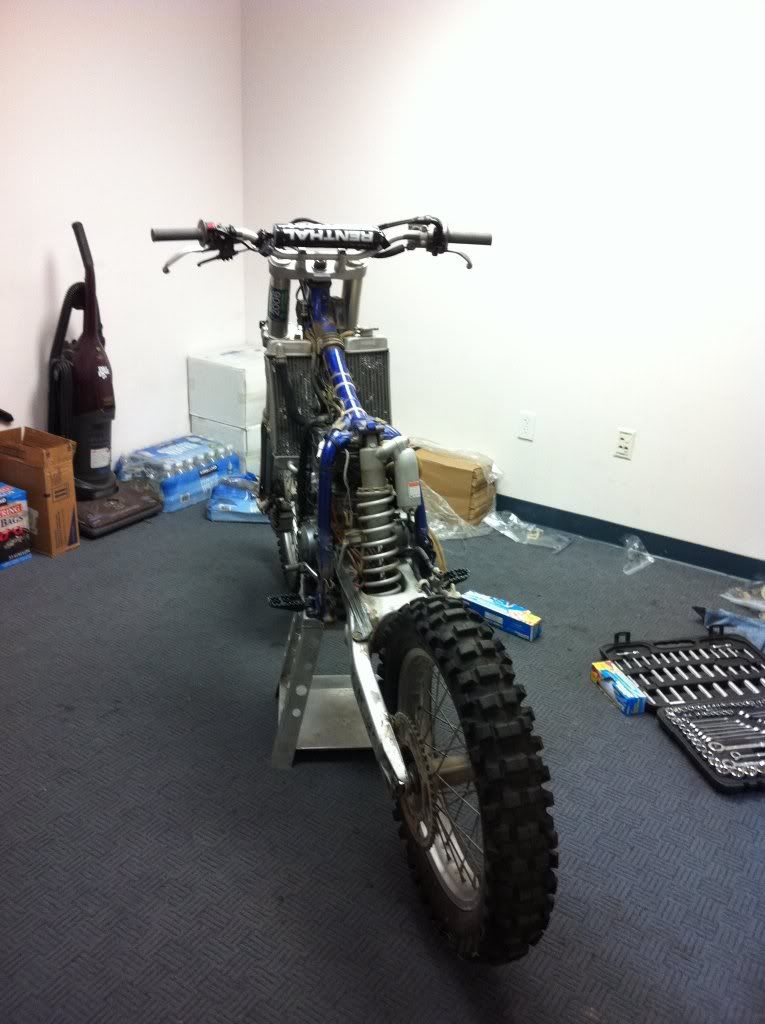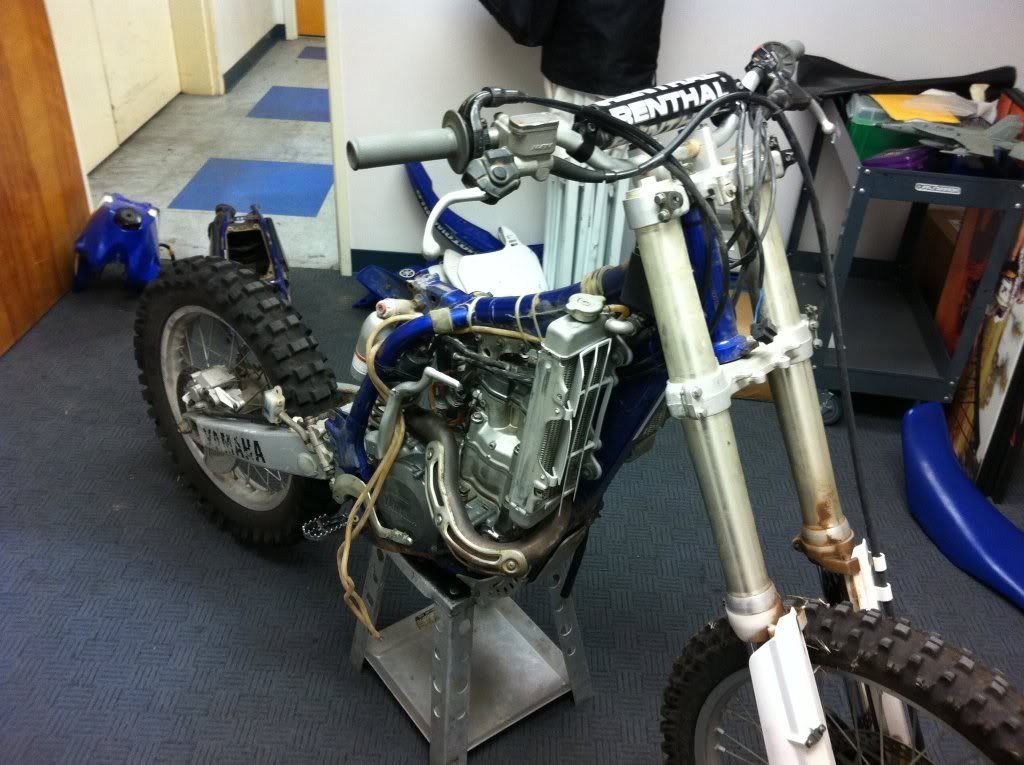 Day 2: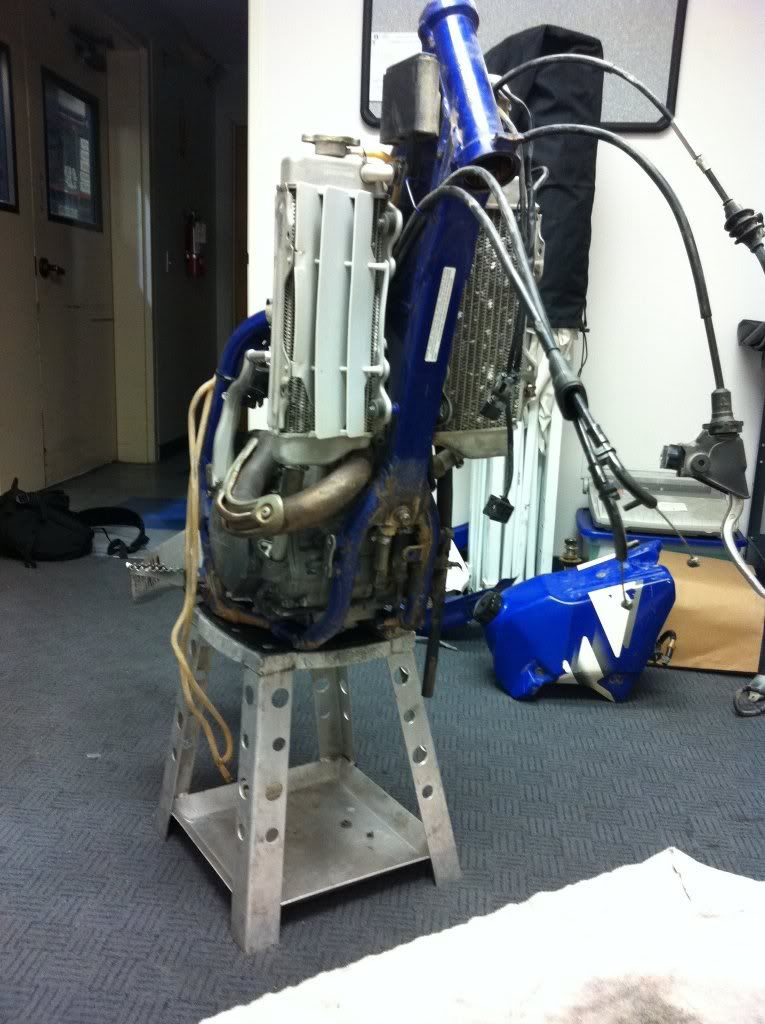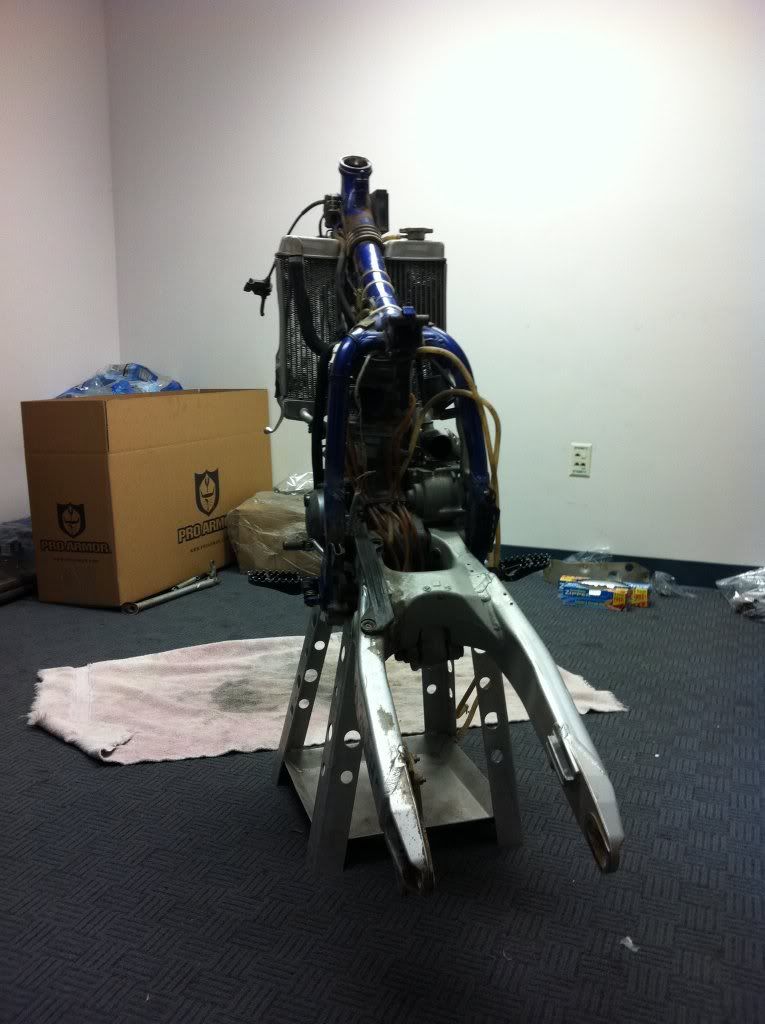 Day 3: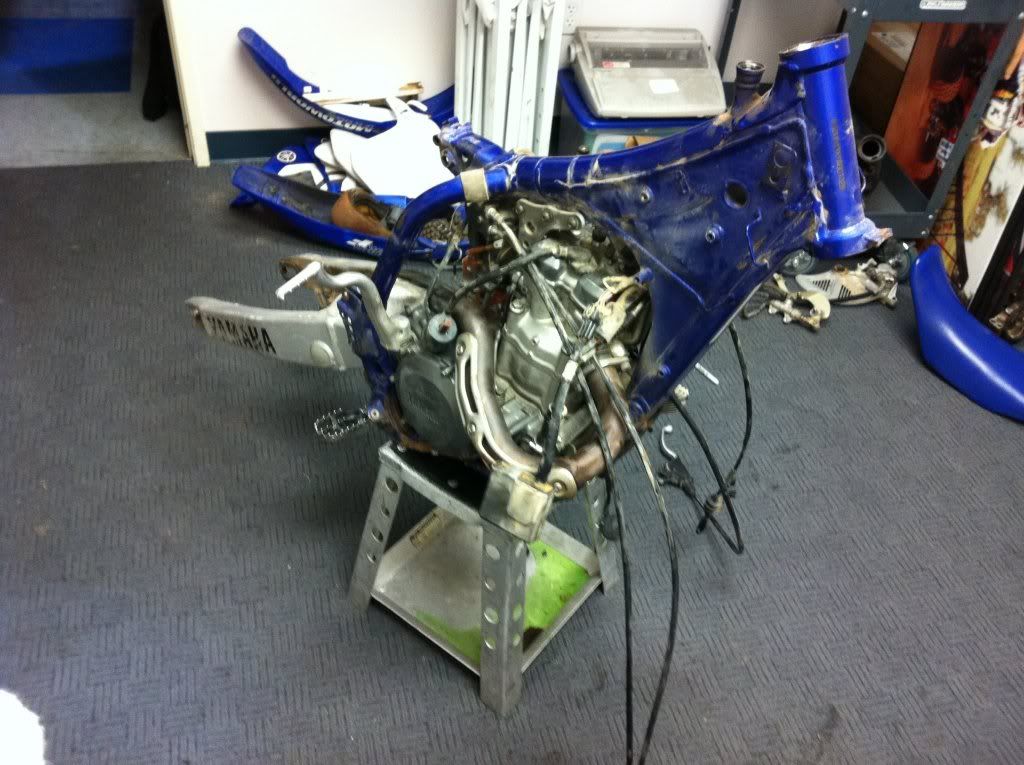 Day 4: