Hey guys,
Have 50 hours on my 2010 YZ450 and decided to do a piston change over the weekend. I thought the bike would be a little harder to work on than the conventional design but it turned maybe easier than my old
honda
, just a bunch more electrical connectors with the efi system.
Anyway, taking a look at my head/valves... one of my
exhaust
valves is very white, I'm assuming this is a hot/lean valve, but odd that only one of them is white and not both. Any experts have some advice? Maybe the fuel map I'm using is too lean? The bike runs amazing so maybe it's a little lean.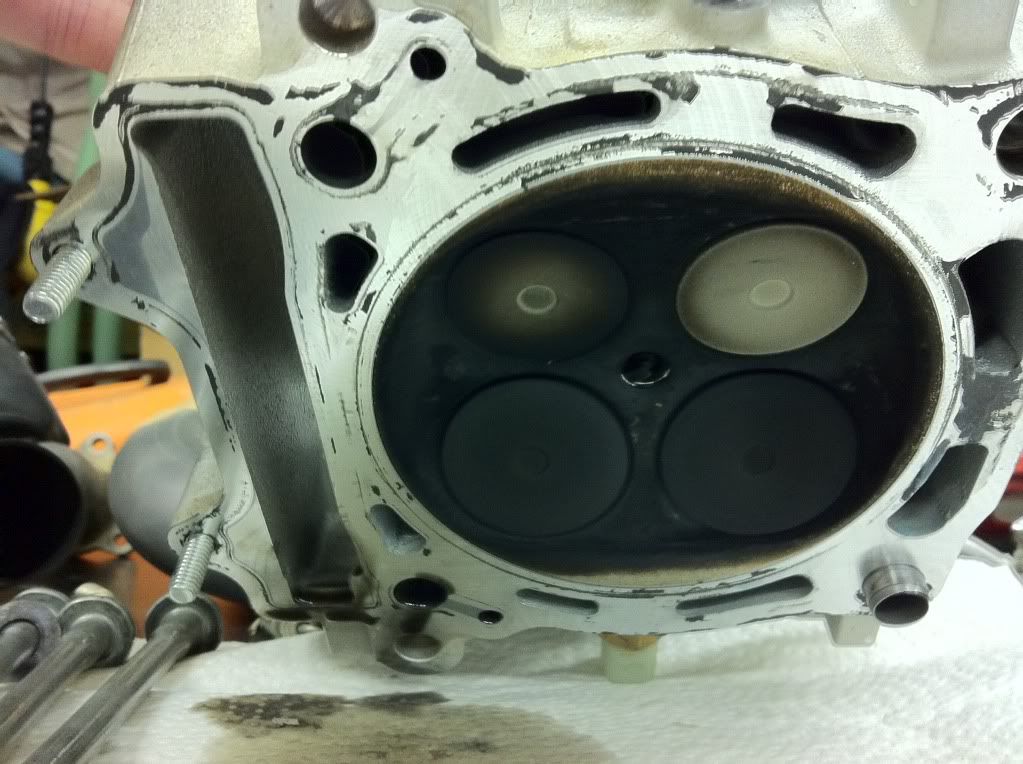 Thanks, Dave.