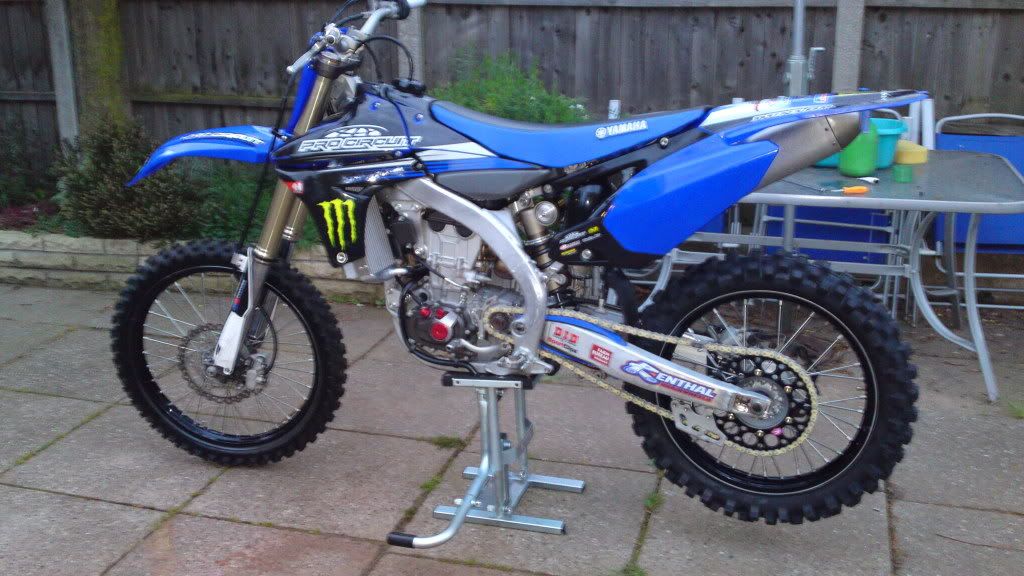 My new ride. Sold my 09 yzf450 and took a gamble on the new style.
Oh my what a dream she is to ride, i've never rode anything that handles like her.
Got a
pro circuit
lowering link on and ultra max suspension kit. The grip of this bike is unreal
What do you think? Is there anything i need to watch out for?