Im headed to little sahara for snake hunt in about a week so I needed a whip to ride... after looking around online I decided I didnt want one that mounted on my swing arm (how stupid is that) and have to drill a hole in my fender to zip ty it to keep it from wrapping around my
wheel.
.. And I didnt like the idea of spending $44 for one that sits on top of my fender from hinesracingf.com (good design but seems like it woould bounce on my fender and get on my nerves) so i decided to figure something else out and this is what i did...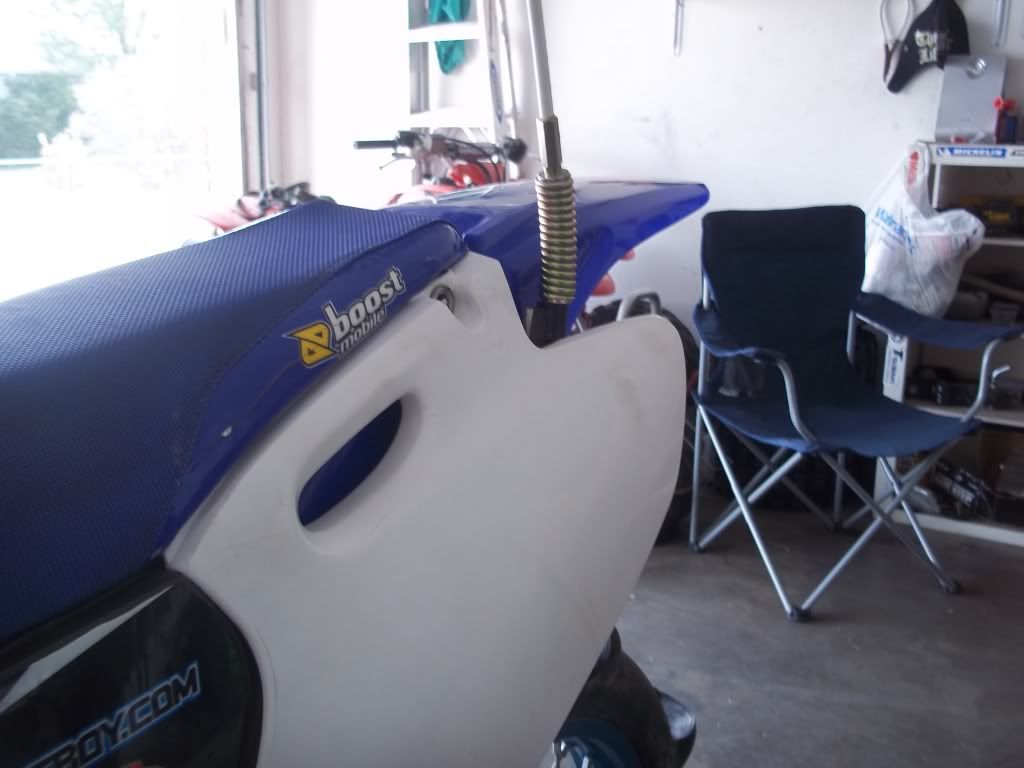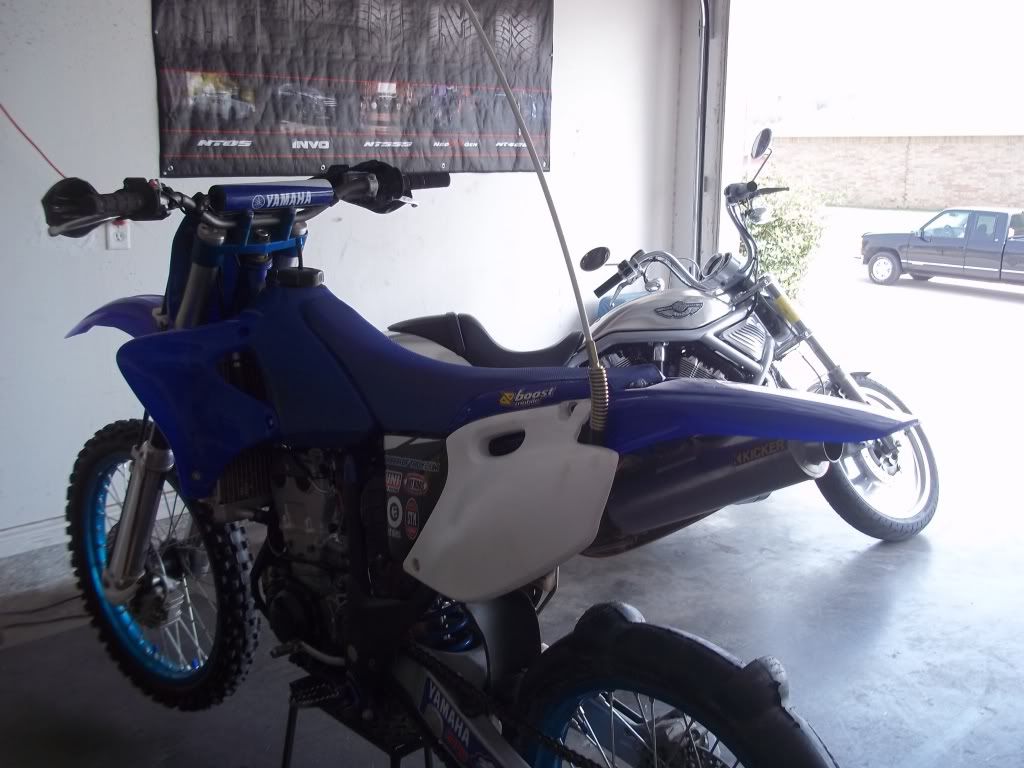 I work at a 4wd performance shop and we always have random stuff layng around and I found a couple brackets for mounting limiting straps so i decided to take the cutting wheel and do some timming nd thjis is what i came out with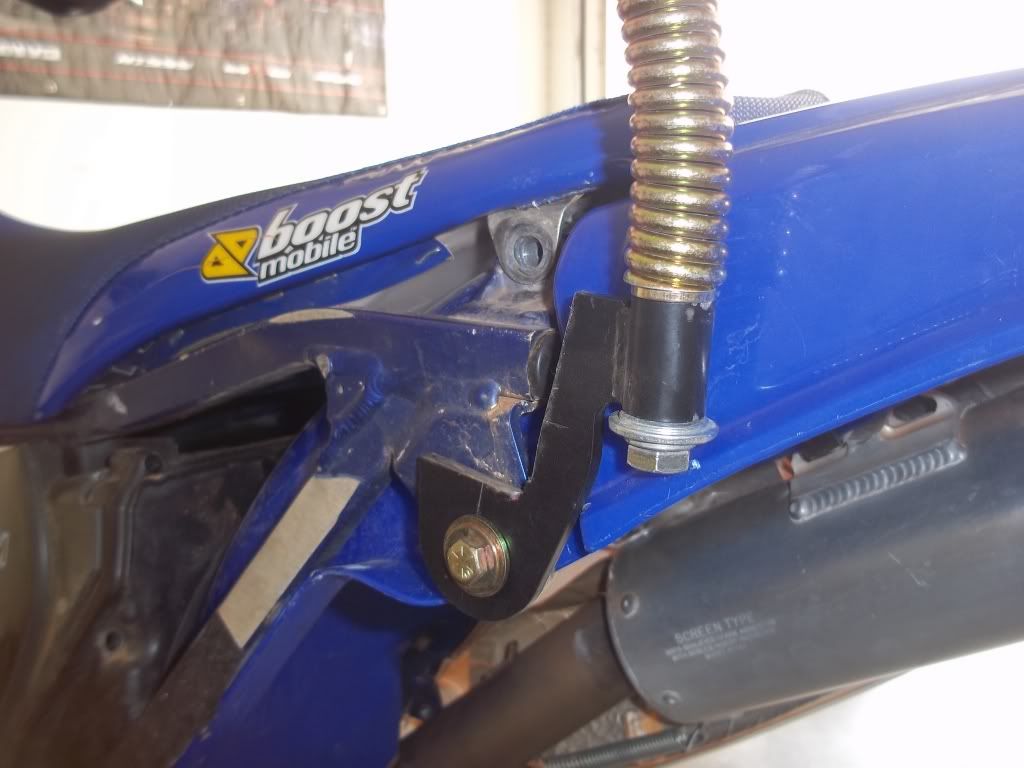 works pretty good and it was free!