WRITE UP W/PICTURES!!! 2010 YZ450F BREATHER TUBE RE-ROUTE
I had a 2006 yz450 that started having sand in the oil filters when i would change the oil, i looked and looked and couldn't find the source of contamination, I sold that bike and bought an 08, and the dealer told me about the breather tube sucking up junk, so the first thing i did was reroute it directly into the air boot with a nice grommet and sealed it with silicone. My filters were as clean as could be, but when i would change the air filter i would have to wipe oil out of the bottom of the boot from my breather hose, needless to say it was never a problem. Now i have bought a 2010 yz450 and i want to do the reroute into the boot, but i am scared that it will make it hard to start because the oil from the breather would drip right down into the intake....Has anyone done this straight into the boot on the 10', and if so any problems? Thanks
UPDATE AND WRITE UP
I couldn't find what i was looking for so i decided to do my own research on my bike. I found a built in, perfect solution to my questions and problems, so here is my write up!
First i took the bike apart like i was going to change my spark plug.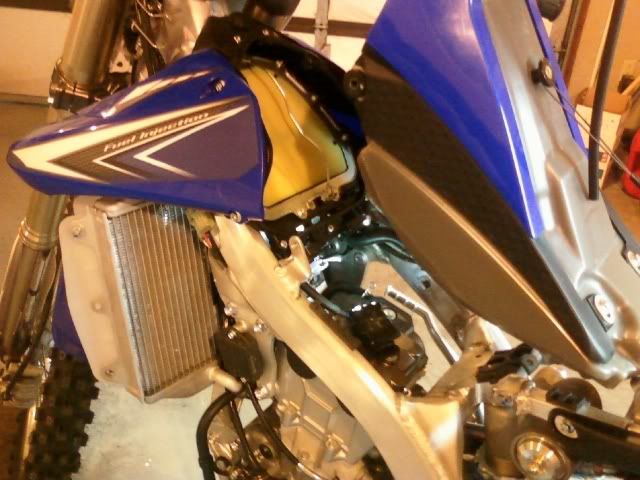 Then i found that
yamaha
already has a 90* fitting going into the air-boot, plugged off with this little pink hose.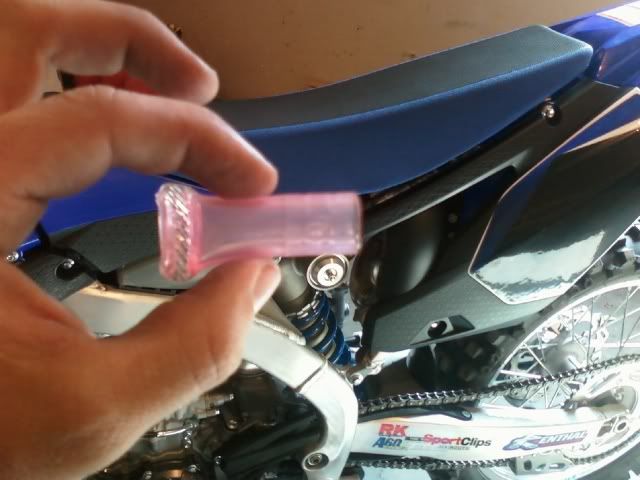 I then re-routed my breather tube up and around my frame to the bottom of my air-box.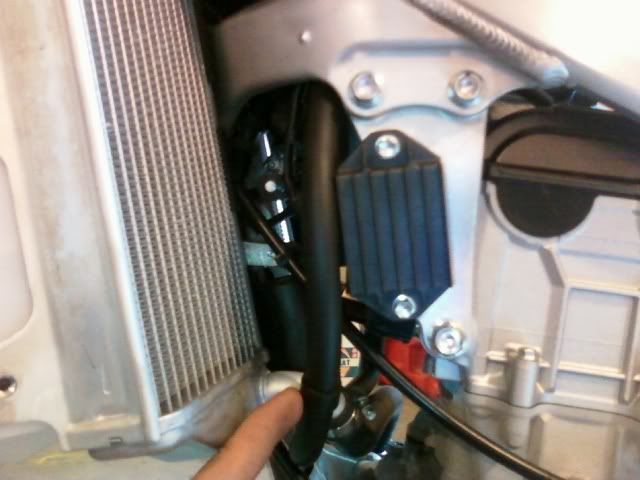 Well there you have it! The best part is it didn't take any money, not even for the squeeze clamp, as it was already on the plug. Well i hope this helps somebody!!!!
Edited by jacobdewey, April 06, 2011 - 03:13 PM.