Hello folks.
As some of you remember that I had damage to my top end when inspecting it. I want to make a new thread as per title to get more exposure then my original thread that originally had nothing to do with this issue at hand.
Ok, first here are some pictures.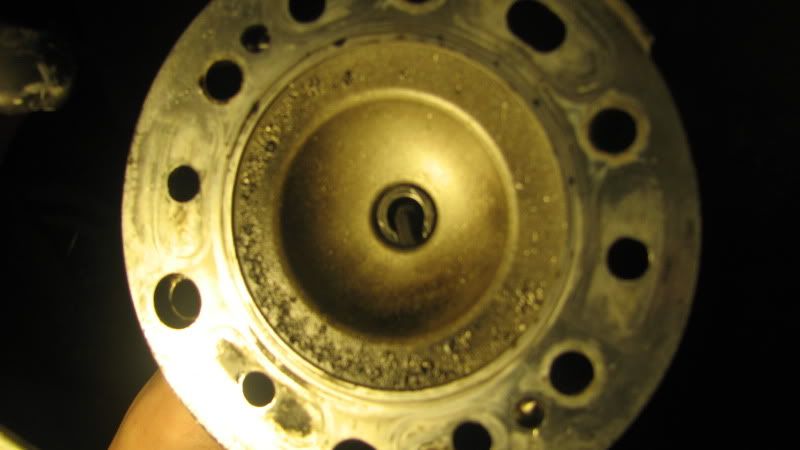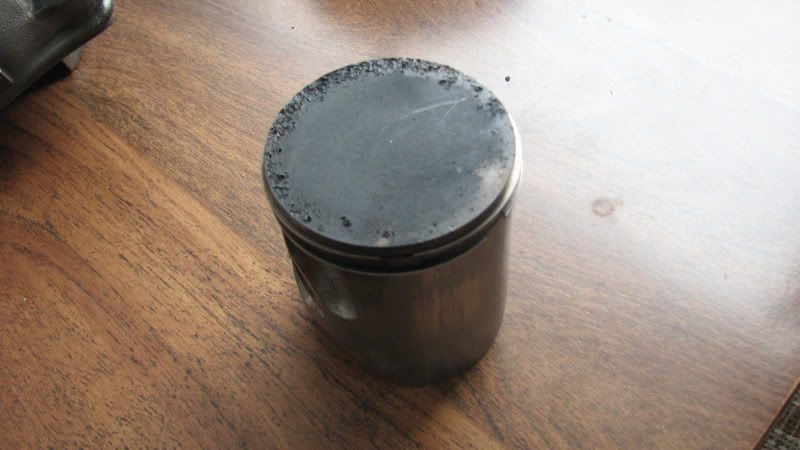 As you can see, it is a mess. Shockingly, the bike ran fantastic for the 20 minutes or so I rode it when I got it "brought it into the basement for the winter the day after I got it as that was when we started getting all are snow, and I wanted to inspect things and replace things"
Ok, now onto my question. IS there any way that the Nikasil plating that chipped off of the
exhaust
ports could case those chew marks in the head and piston? "Also notice that the chew marks are focused on the exhaust port side of the cylinder head and piston"
Some people say that it could be the crank bearings starting to go? But I checked the crank for up and down play at the rod and it has none what so ever, it does however have a bit of side to side play but I read this is normal and needs to be that way.
I am kind of scared. I don't want to go and drop 700 on a new cylinder,head and piston kit only to know that maybe there is something messed up down there and have this happen again.
I'll admit, this is really the first two stroke engine problems like this I have ever experienced, so I am stumped. Also, the piston rings are fantastic and we're not siezed in the grooves at all. There was some rub marks on the piston, likely due to the flaking of the nikasil rubbing on the bare spots on the bore by the ports??
Basically want to know is if the plating could have/likely caused this damage?
I REALLY don't want to take apart the bottom end!
The bike in question is a 2002 CR250
Thanks!