G'day guys, i'm wondering if someone can explain to me the CR500 jetting specs i obtained from the
Pro Circuit
website that i have highlighted?
Are the details listed beside CR500 the stock jetting specs? and the details beside
Pro Circuit
the jetting specs if a pro circuit pipe is applied to the bike?
What does
STD
mean? Standard?
What does POS mean?
and which screw are they referring to for the 1 1/2?
Please forgive my ignorance, i have never gotten into the jetting side of things.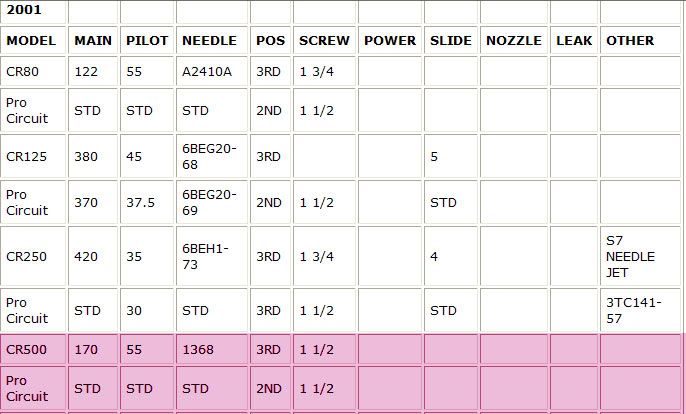 Thanks in advance.
Andy.