yes, i'm learning all about these things - a whole new world. it's been a fun, and sometimes frustrating, process.
i've got a couple pics to show you guys, i had a couple of points where old brittle parts didn't come off and now i've got to make do and want some second (and third) opinions...
first pic, i broke part of the casting in the carb around the starter jet. it's all below the threads and doesn't effect insertion/removal of the starter jet, so i'm thinking it's ok. what do you all think? I have the broken piece if i need to worry about repairs...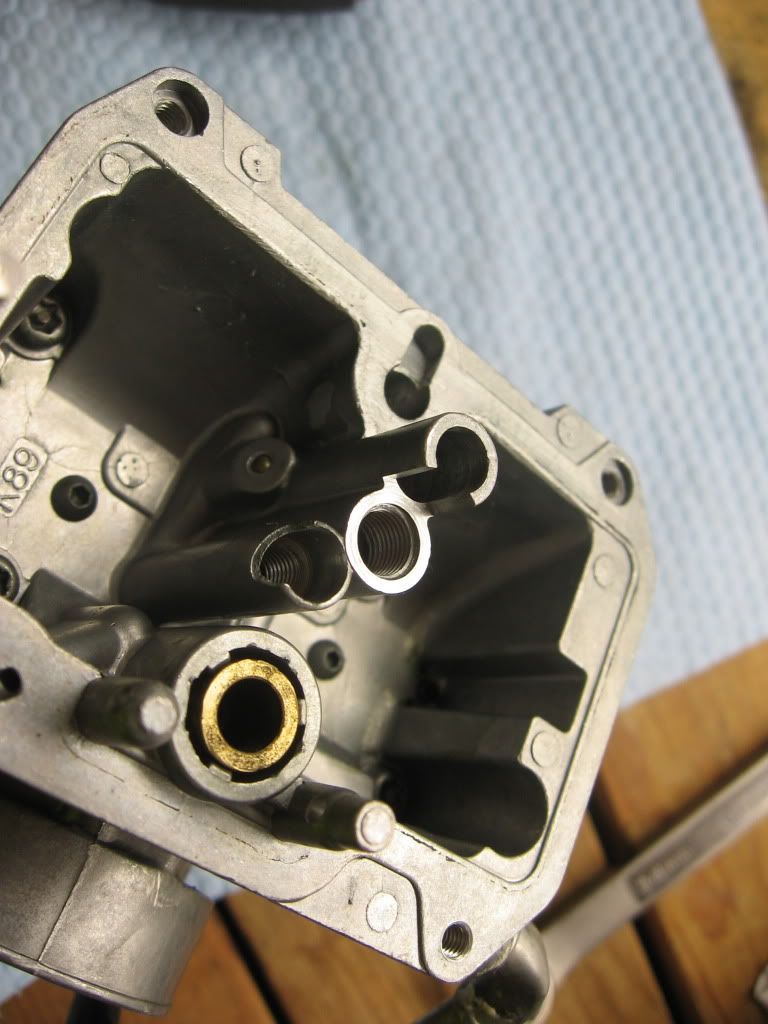 it is very clean though
and the next two pics have to do with the vent lines (which were dry/cracking). I broke the plastic 'T' fiting that comes off the carb above the choke as i removed the lines for the carb dip. You cannot buy this fitting from
yamaha
by itself (sold with carb). The picture below has the fitting partially inserted for visual reference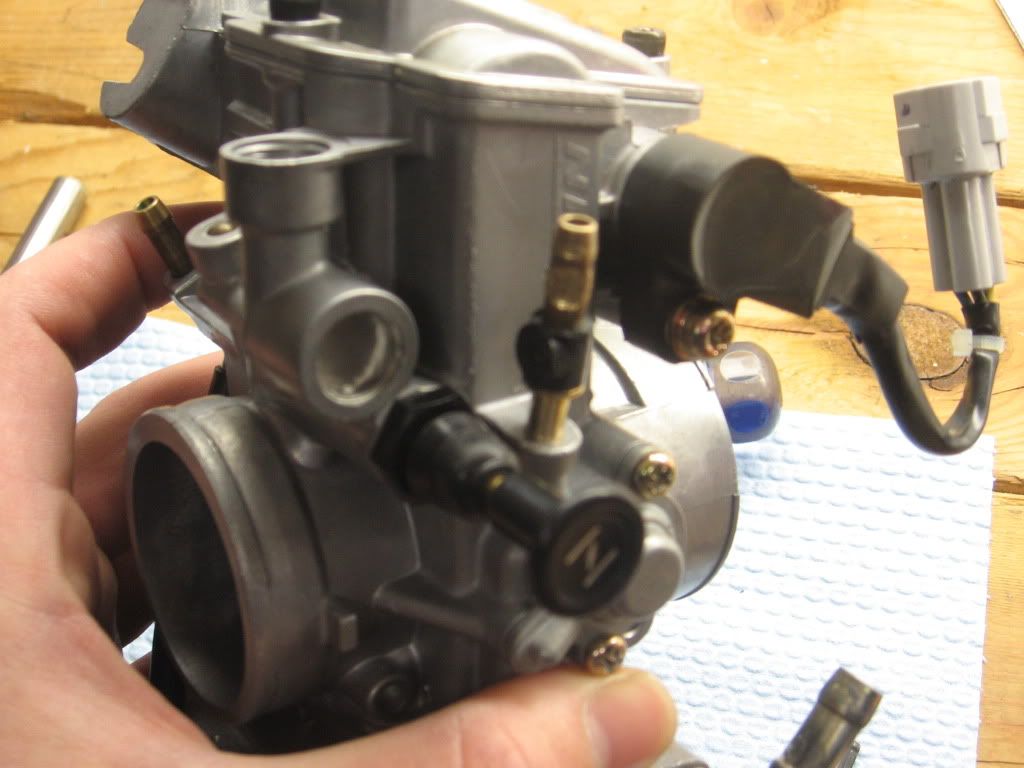 So, I have spent some time today going by hardware stores and finally found the following to use to relace the fitting at O'Rielly's
What do you guys think?
I also plan to replace the carb vent lines with new...