hey guys,
new to the site, not new to riding, but very new to riding dirtbikes.
I've been looking to get into something new, had the itch to be able to really "play" around and thought a dirtbike would be a good new challenge.
I found this low hour (10 total hours) 2004 WR450F from a friend who bought it to learn to ride on before he moved on to harleys. This thing is basically new, the rear tire still has tits, clutch cover doesn't have any scratches, everything is tight. good price too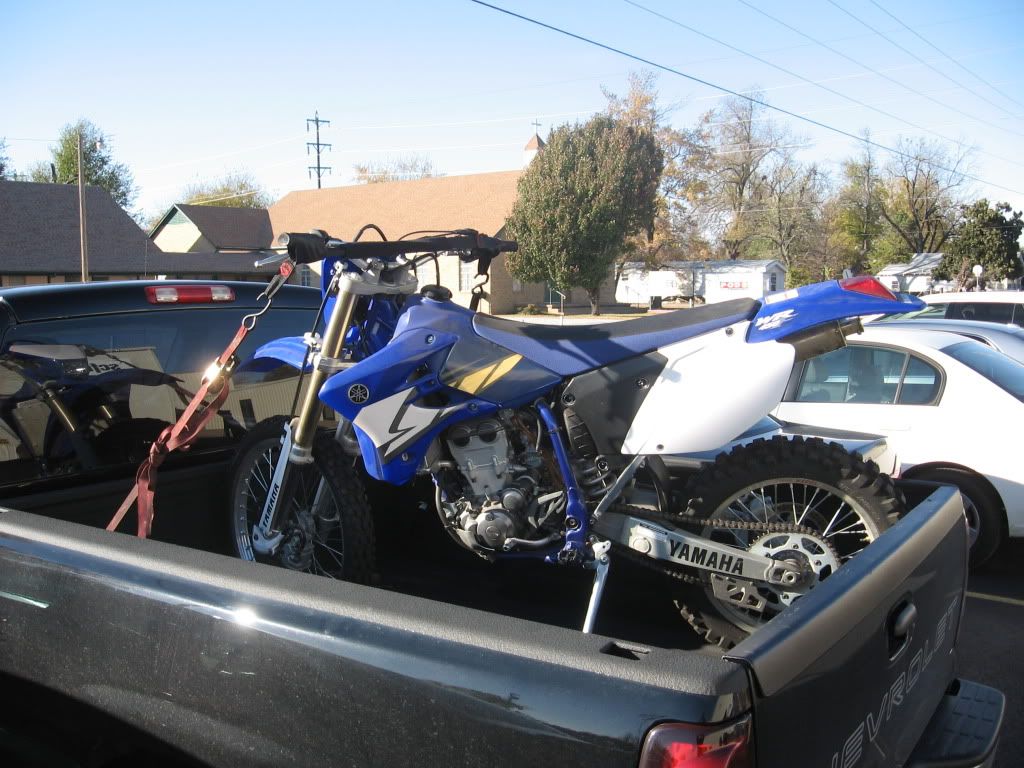 I got it home, changed the fluids, and then tied to kick it over. no go, won't fire. It sat with the fuel in the "on" position the last five years and hasn't been run, the bike was not prepared for storage but it was in a climate controlled warehouse (local HD dealer was previous owner). The battery is dead, but the lights turn on when you really get after kicking it over. I will put a new battery in it later today
Any ideas where to start? I've got the service manual and i like a project - so here we go....