I picked up some parts for my WR426 off CL, CF frame guards, rad scoops, side panels etc. Got a nice deal on all of it.
While I was yakking with the guy I told him I was doing a WR to YZ tank / seat conversion and he mentioned he had a natural
IMS
tank in the back and that it was a mess and partially painted.
I had him pull it out and after looking it over offered him 15 bucks which he took.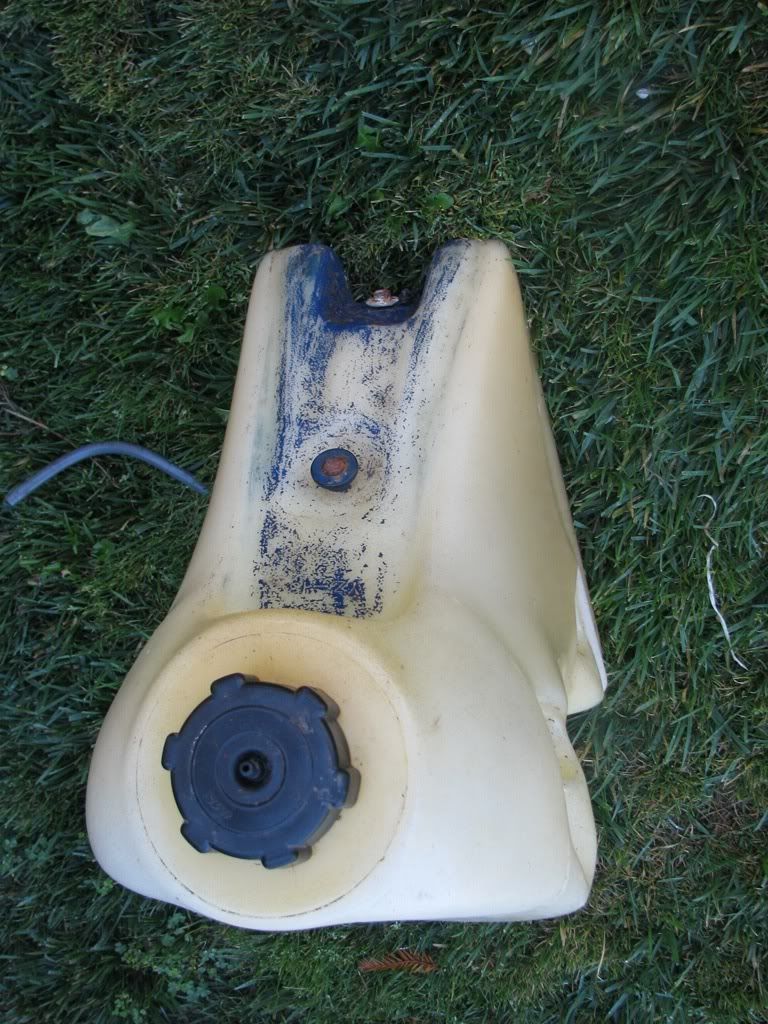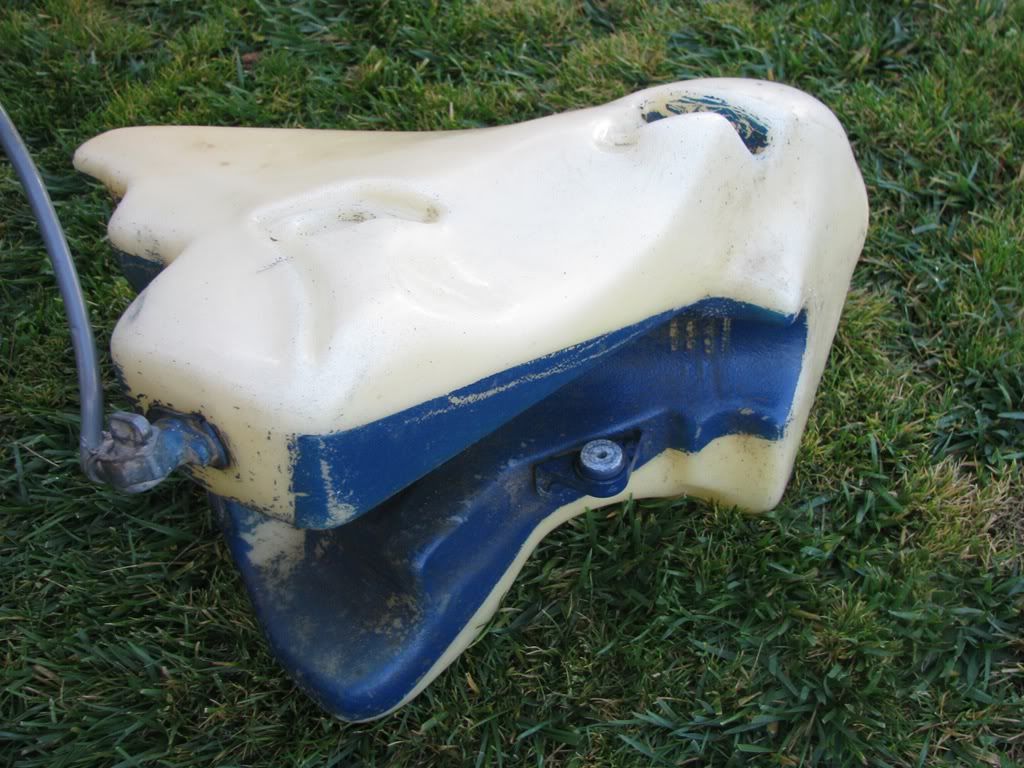 ...