Hey everyone, I've been checking out thumpertalk for about 5 years now, mostly just to read up, but after seeing how cool this WR community is I decided to post mine up and join in
My older brother had an 01 yz250f throughout most of high school, and I started riding my dad's 01 wr426 5 years ago in 7th grade then got my own 00 yz426 when I was only 13 and 5'4". I rode the wheels off that thing (Twice literally) for YEARS and my brother hammered on his 250f for years also and we both took turns thrashing our old man's bike. Those bikes were all bulletproof and I have huge amounts of respect for 4-stroke yammies for life. Thumpertalk was an invaluable resource throughout the whole time we owned those bikes and we learned all the information we could ever need. So now after trying the 2-stroke thing I'm back on an 06 wr450 and LOVE it. Anybody out there who wants a bay area riding buddy I'm down because all my normal riding buddies are red sticker owners. Just posting to give back to the community who that has helped me so much.
Thanks guys!
Marshall
P.S.- Here's some pictures of the new beast. Right now all it has is free mods and a little protection, but man this thing is CLEAN, and I have a feeling I'm gonna be loving this magic button thing. It still has the original tires on it!!!!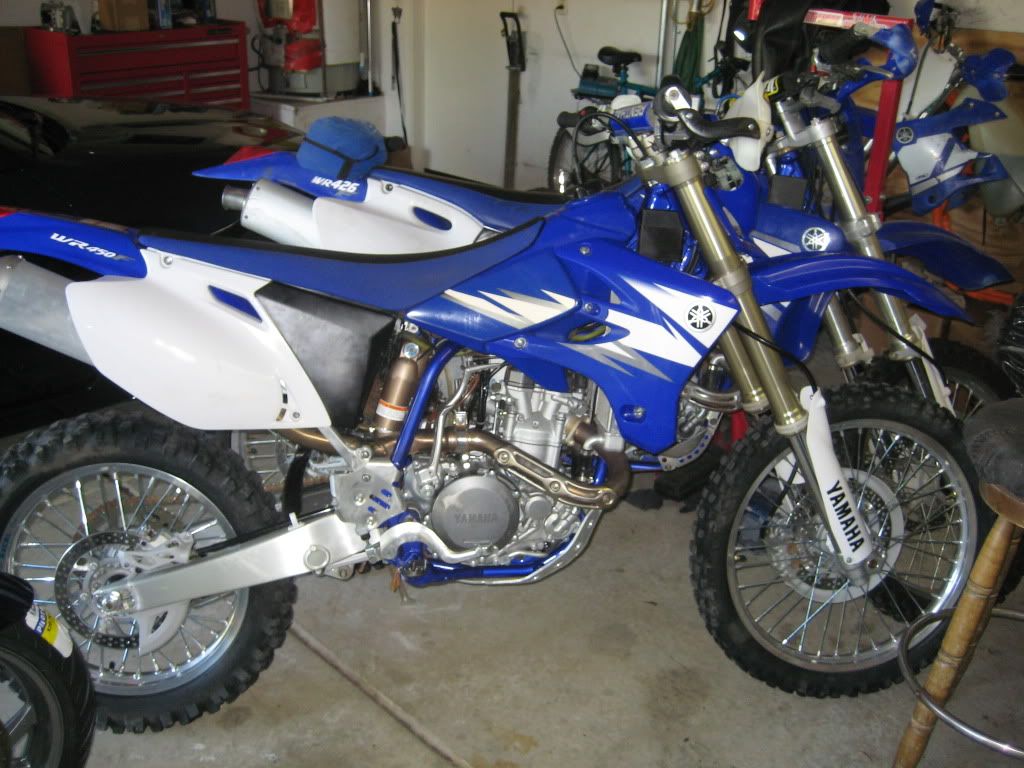 (We like blue bikes)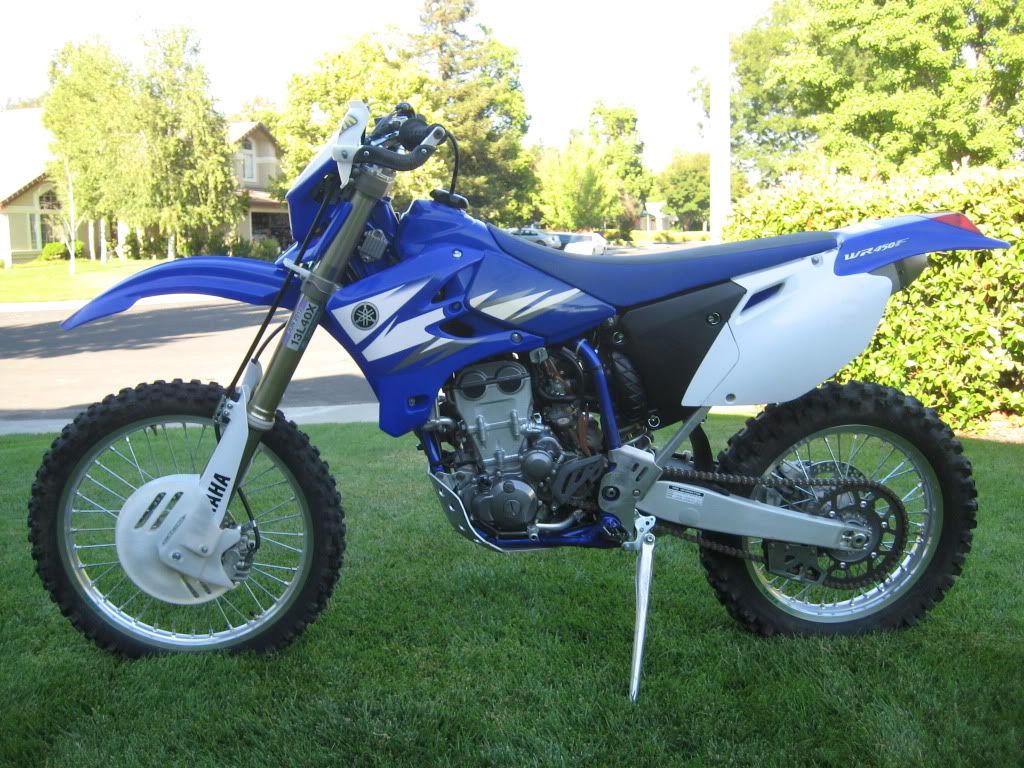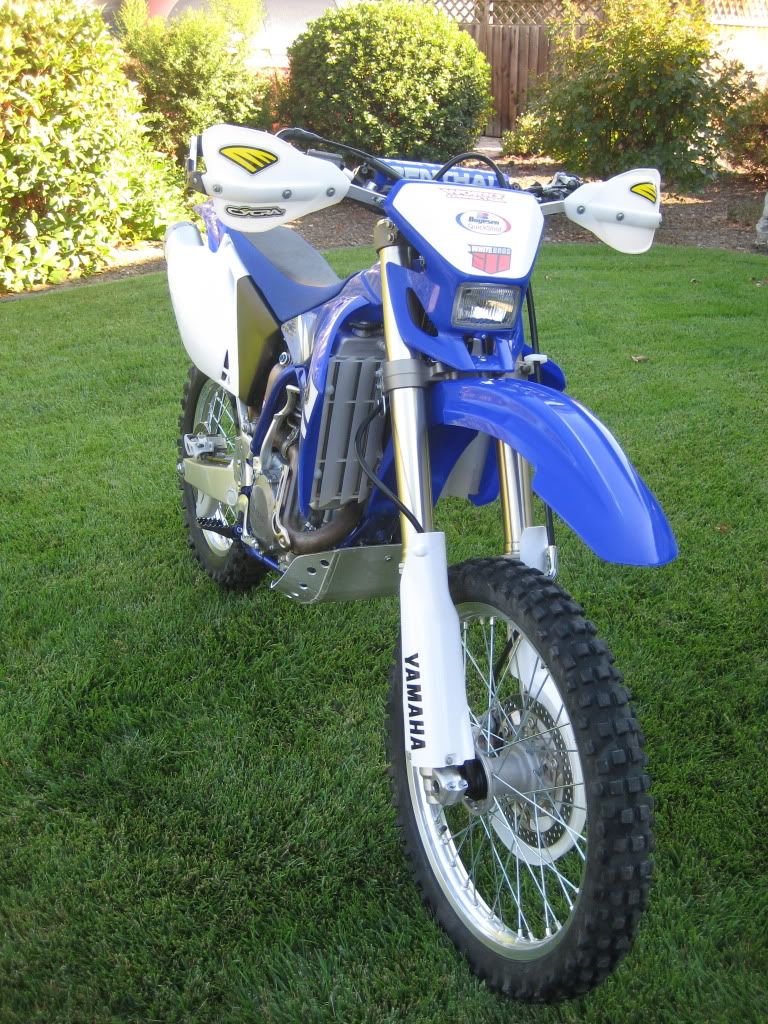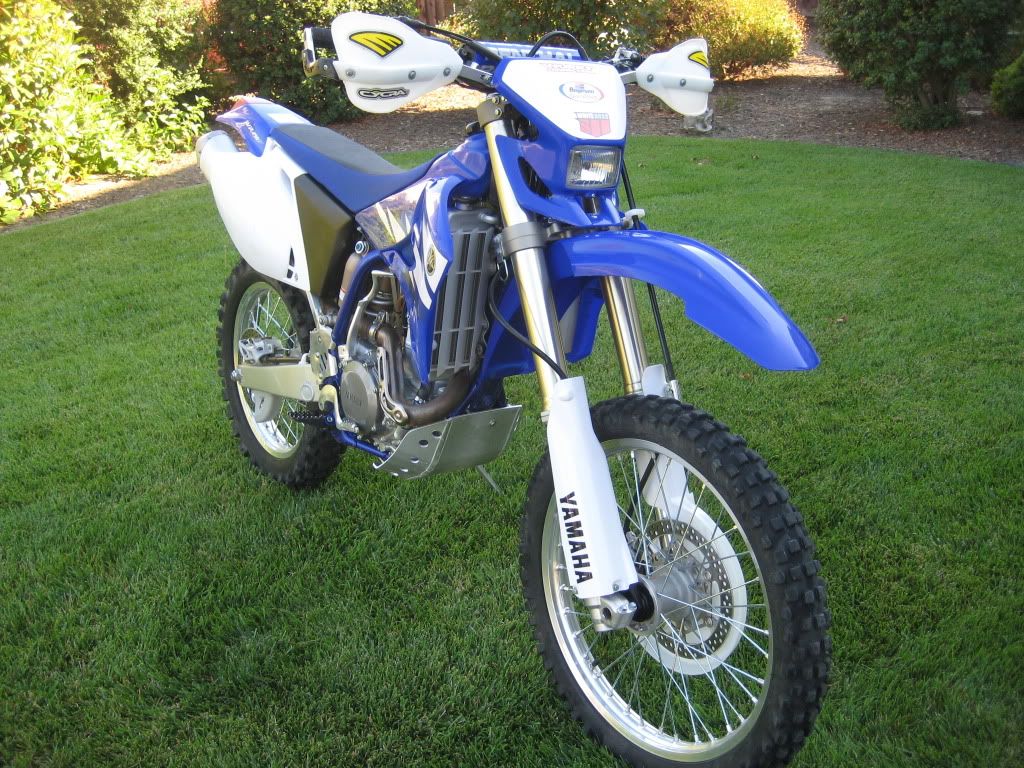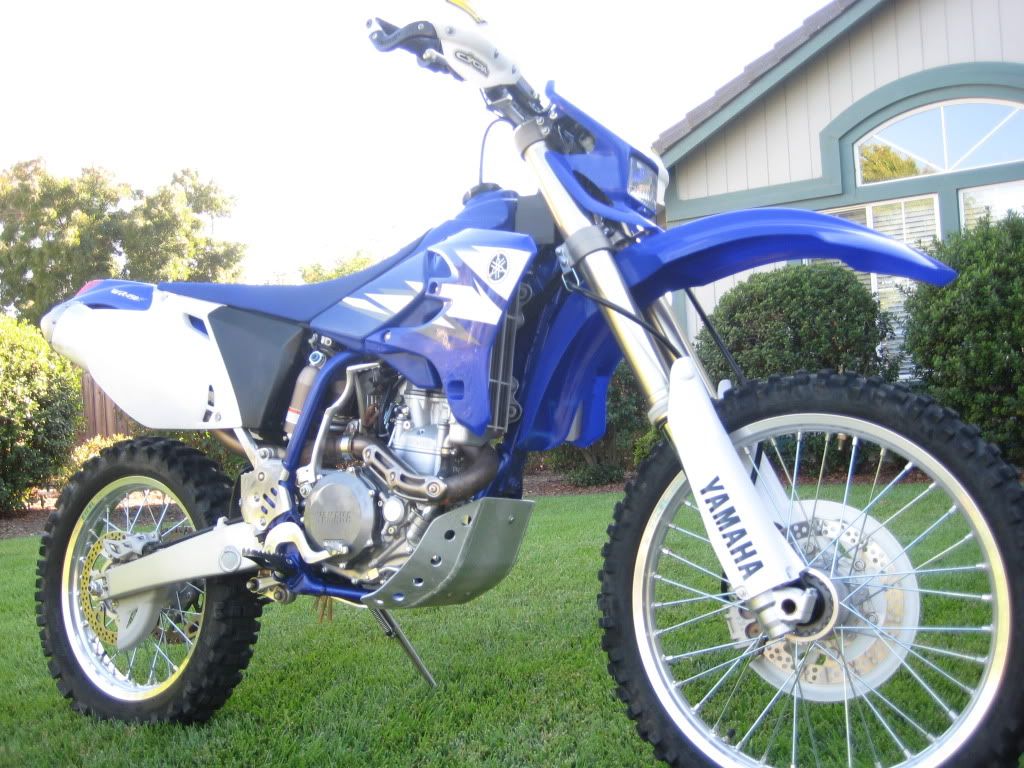 (Original front tire with NUBS!!!)
Edited by dangerider1982, August 19, 2010 - 06:09 PM.