I dropped my
oil filter
cover the other day and nicked it, do you guys think its still okay to run? See pictures: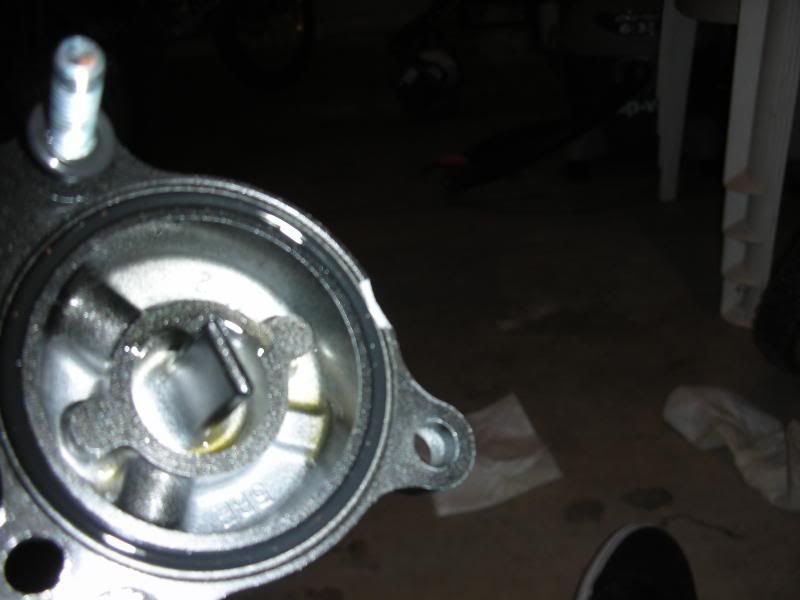 Also my stock chain reached its limit and I got a new chain and sprockets. Im out with an almost severed index finger so I had my buddy help me with the installation. We didnt have a chain breaker on hand so I told him to use my angle grinder but the bit was cracked so he used the bench grinder and nicked the good link! Retard, but anyways it was on the top of the chain and I was just wondering if I should be worried about it. Its the nick on the left pin of the master link: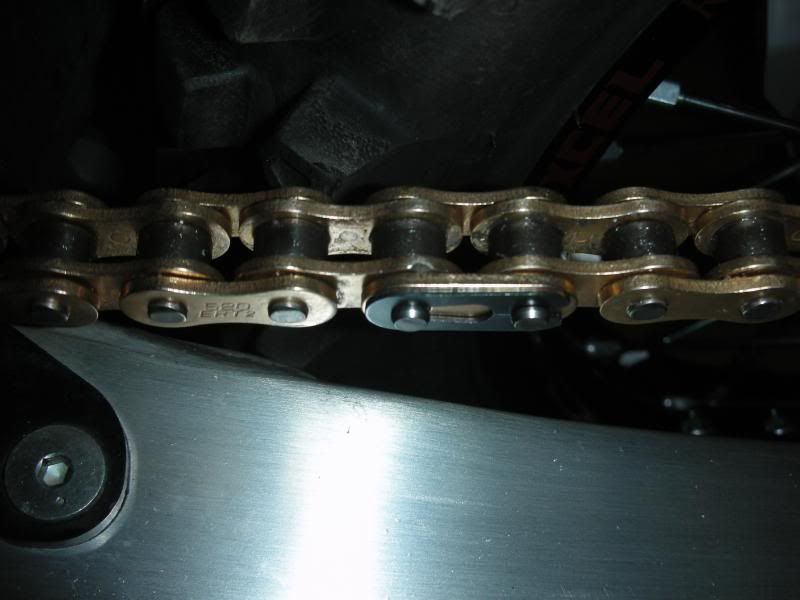 I didnt think it was that bad but he insists if it breaks he doesnt want to be responsible, what a good friend lol.