I searched and search for the past day and I'm tired of reading. The bike is a 05 YZ450F.
Starting routine is choke, two twists of throttle and kick.
Bought it 3 months ago and could get it started in 3-5 kicks cold and 5-10 hot. I then checked the valve clearance and shimmed them back to spec. They were out pretty bad. After that, I tried to crank it and it took like 10 kicks cold. Ever since it has been the same, anywhere from 7+ kicks and sometimes I just get tired of kicking and give up. When I do get it cranked it pops/backfires like crazy revving it up. Same thing on decel. It also tends to do it while trying to crank it. It will backfire while I kick it. I know there have been all kinds of threads on this and I am tired of reading them as they aren't specific to my bike.
Engines need spark, fuel and air to run so...
I pulled the plug and grounded it against the engine and I am getting spark. The plug did appear to be black. It didn't have build up on it but it was just black which makes me think it is running rich.
Next, I checked the timing and it is spot on. The cam chain is tight, the dots on the cams line up, and the lobes point out at TDC. While here, I went ahead and checked the clearances and they were all in spec.
Next, I read up on carbs and jetting. I pulled the carb and blew out the jets with air. I didn't blow any air through the carb as I didn't was to mess anything up. I pulled the float cover off the bottom and it appears that the
leak jet
was not even installed. It was just loose in the
float bowl.
When I pulled off the cover the leak jet just fell out. I screwed it back in the hole where I think it went, the only one it would fit in on the float cover.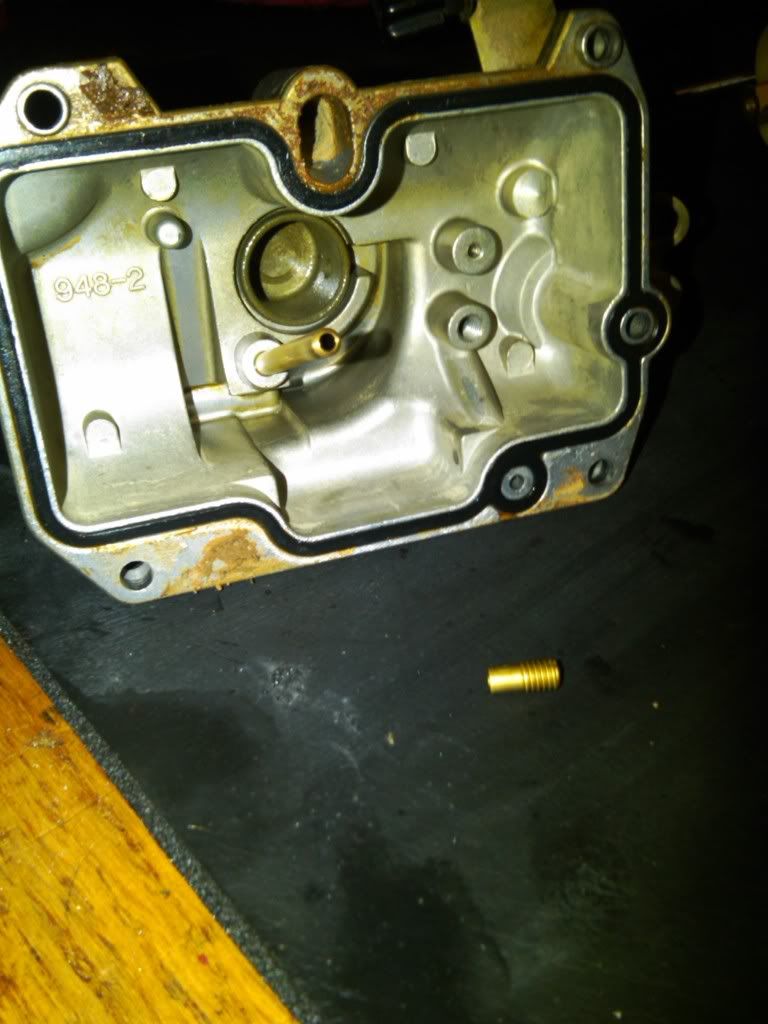 I put it all back together and tried to crank it again. 5 kicks and it fired up. Seems like it may start a little easier but the popping is still there. I mean it's horrible.
My jetting is as follows:
Altitude: Less than 100'
Start: 72
Leak: 40
Pilot: 45
Main: 170
I dont know where the needle clip is set because I couldn't find it/don't know where it is.
Thanks in advance.