Well this is my first time digging into a bike to this extent (or even close for that matter). I am a auto tech, and this I must say is a fun change. So here is what I have going on, bought a 98 wr400 for $200 cylinder head and cams all marred up from lack of maintenance. Here is what I've gotten for it
426 jug
426 Rod
13.5:1 piston
Hot cams
good used head
used
MSR
stator cover (mine was dented and cracked inside...CHEEP)
Engine Armor
Clutch cover
to go with the
MSR
(again cheep)
EVERY I mean EVERY Gasket/Seal/Crush washer
Watter Pump Shaft, seals, bearing
It came with
White brothers
exhaust
Demon (er something)
Rad guards
Pro taper (or similar) Handlebars
and a couple other guards and knick nacks
This thing was a "basket case" the cyl head and jug and other stuff was in a box when I got it. My buddy and I pulled the engine as soon as we got it home. Split the case yesterday used a universal steering
wheel
puller with some all-thread and pulled the crank. Cleaned the frame with degreaser then brought to the car wash and washed the hell out of it. Well here is where I am at now...
OH, any suggestions for installing the crank? I don't have the special tool...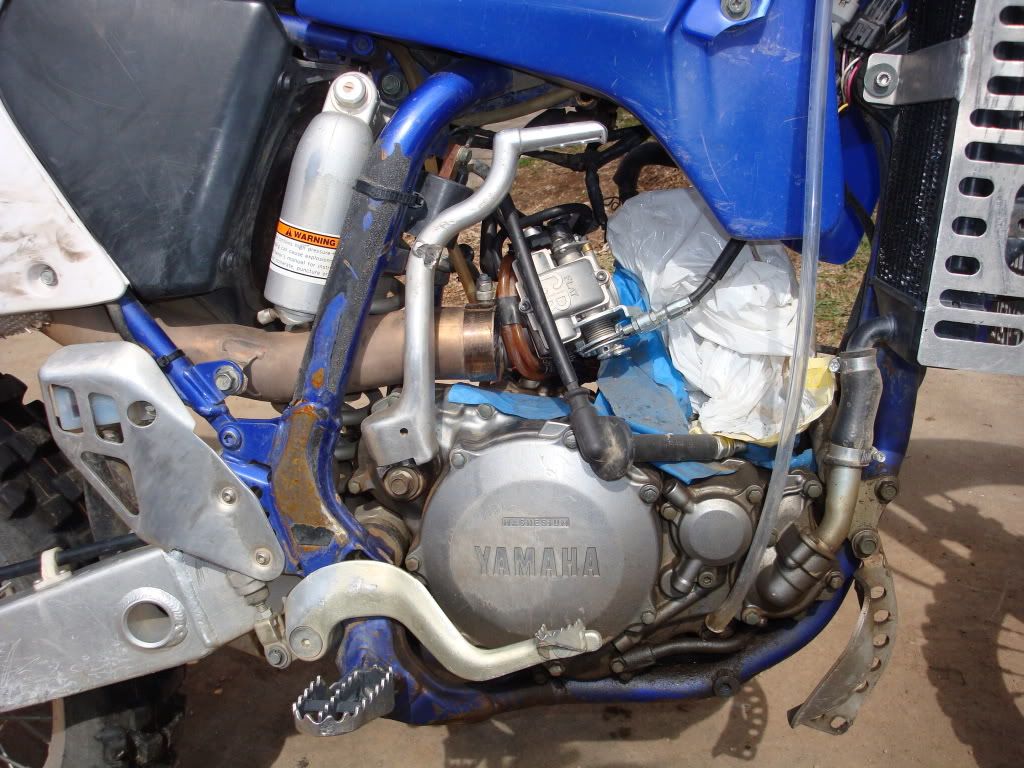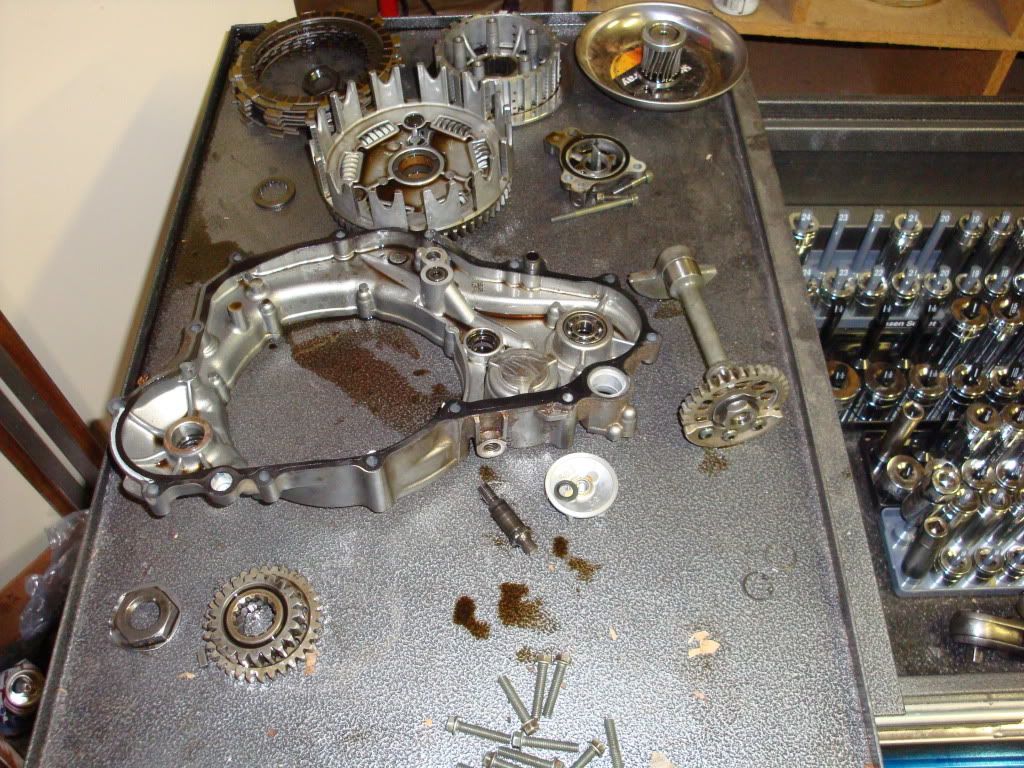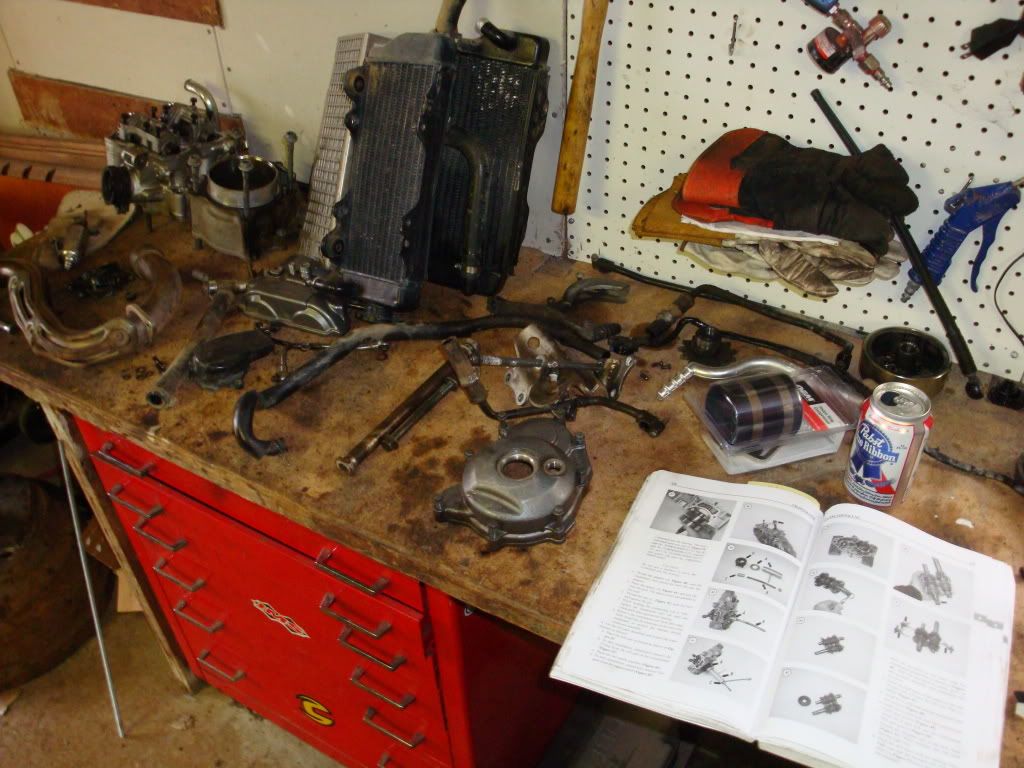 Cleaning the hell out of the engine for the next couple day's. Going to get new plastics to.