I finally decied to get a
Rekluse
after thinking about it for quite a while. I was going to get one for my YZ250 when I bought it, but then decided to buy a 450. It only took me two rides to decide I wanted one for my 450. Anyway, I was looking around and couldn't find a good installation guide online so I thought I would take some pictures while I installed it this morning and document the process.
Tools I used:
8mm socket
10mm socket
30mm socket
Channel Lock type pliers
T20 Torx screwdriver
1/2 impact wrench
Hammer
Flat screwdriver
Small torque wrench
First step is to lay the bike on its side (this is my bike's natural position). Make sure the gas is off and if you have not drained the float bowl, it will piss gas all over the garage floor and make your beautiful wife upset.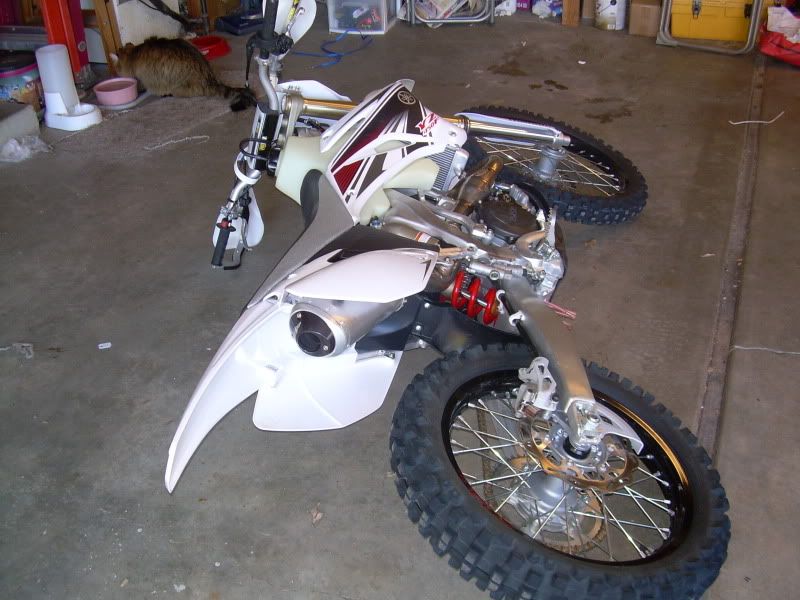 Next remove the cotter pin and cross pin for the rear
brake lever
so you can pull it out of the way when you need to.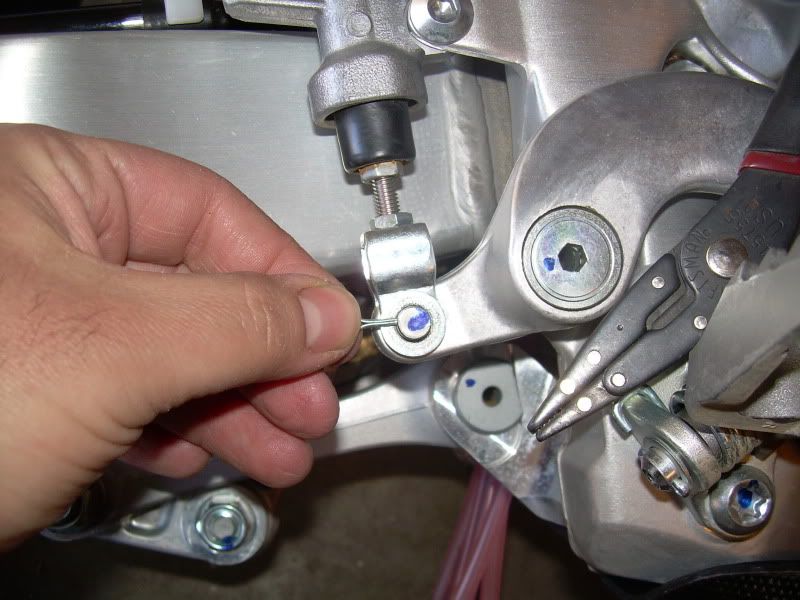 The next step is to remove the clutch cover. 8mm socket and remember that there are three different lengths of bolt so make sure you remember where they go when you reinstall the cover.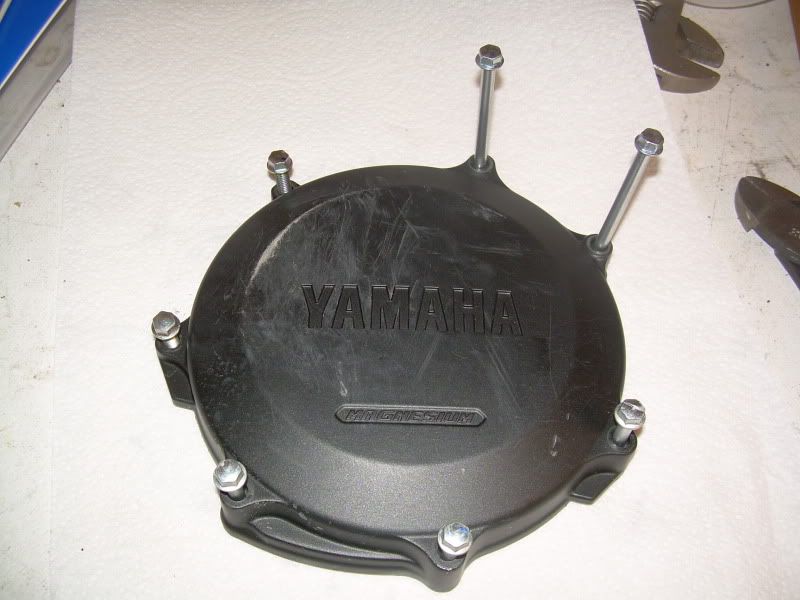 Say hello to the clutch assembly.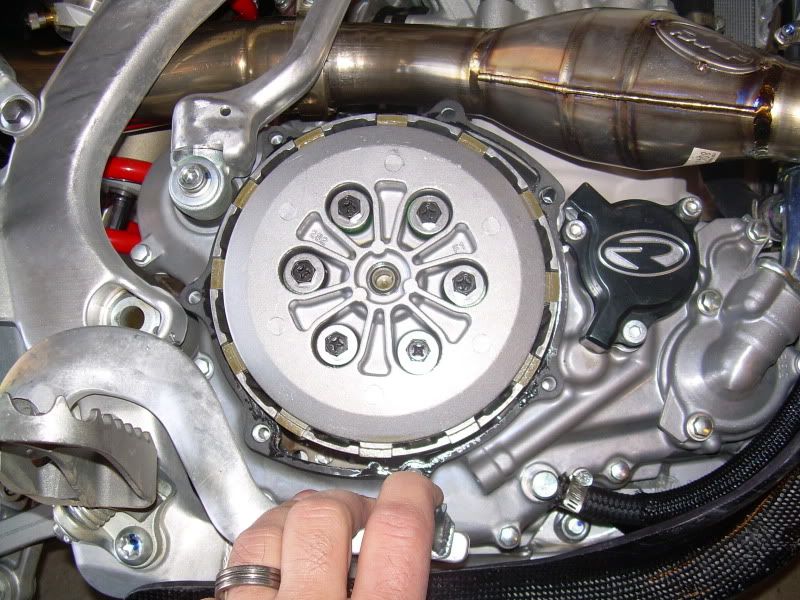 Remove the bolts (10mm socket) and clutch springs. You will not use them in the
Rekluse
, but save them so you can go back to stock if you need to.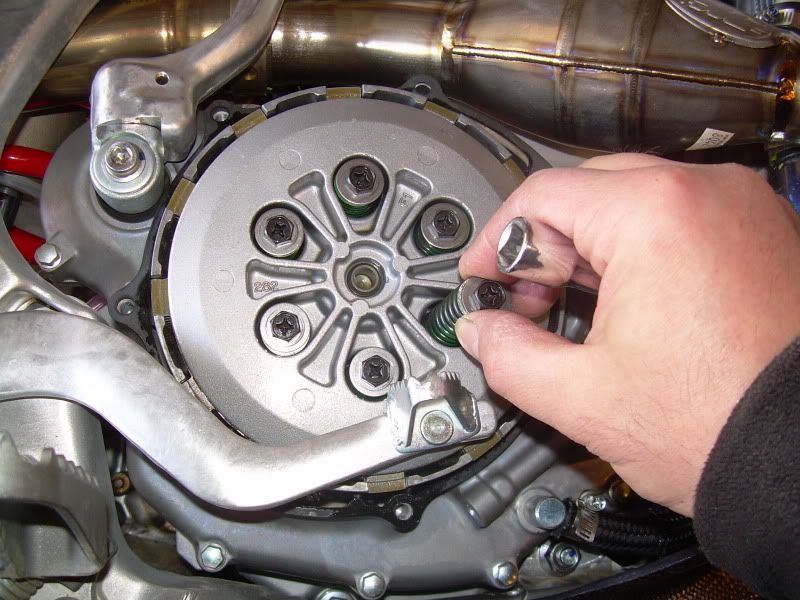 Remove the stock pressure plate. Note the pushrod/throwout assembly stuck to the plate. You WILL need this so put it aside till we need it.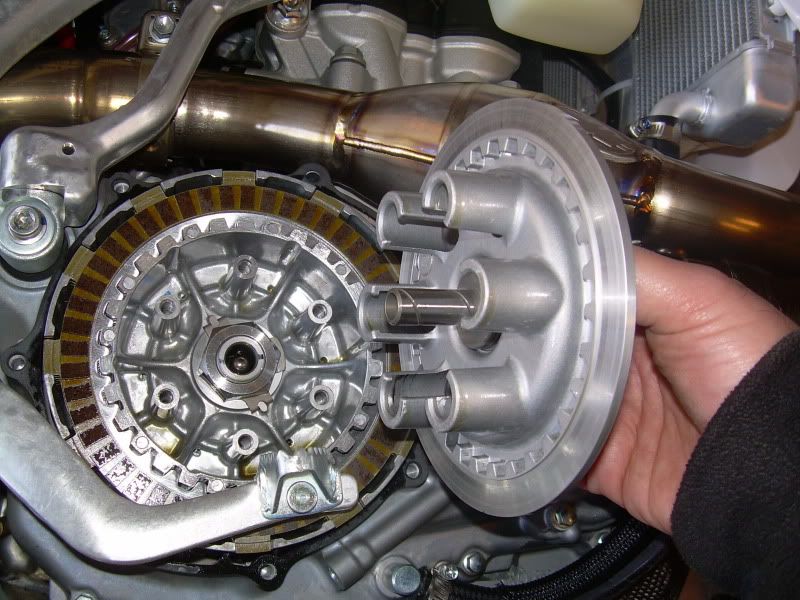 Here is a close up of the throwout assembly.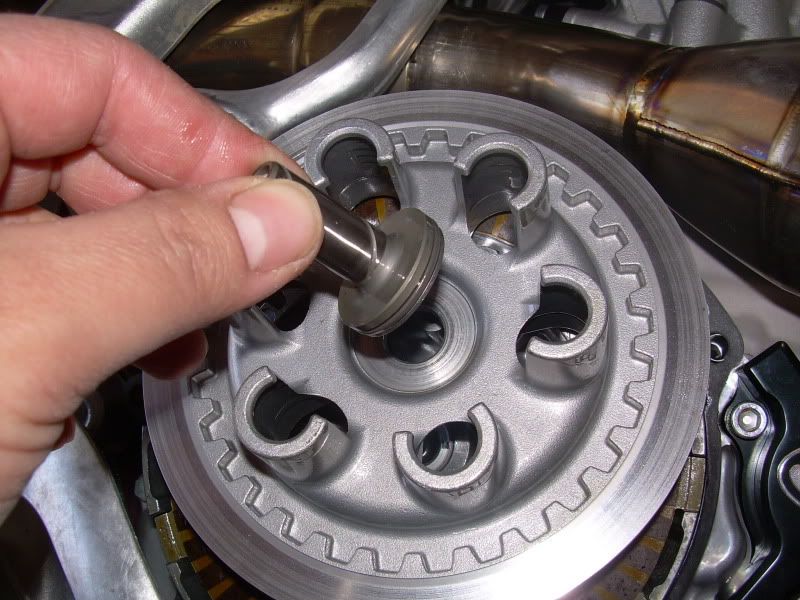 Remove the clutch pack.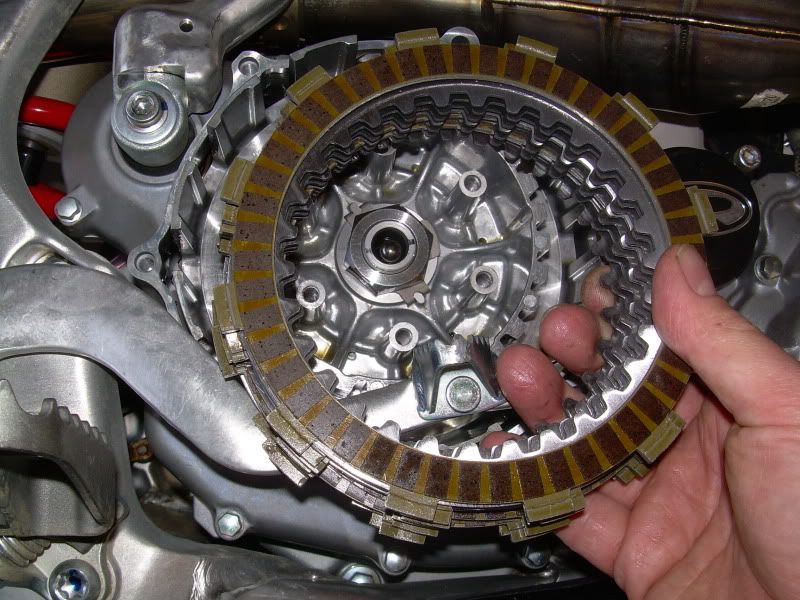 Part 2 is next...