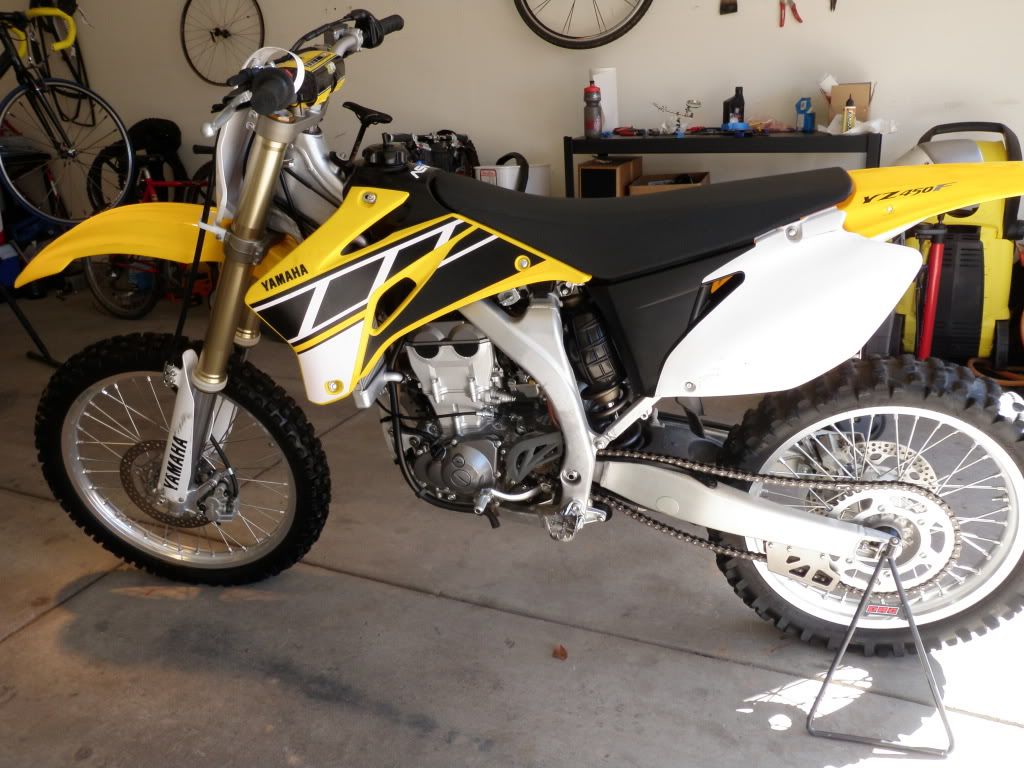 I've been looking for a new bike and look what I found.
Super clean, 10 hours about??? I haven't had it out except for a couple of trips up and down the road.
Story: dad Bought it for his son... a few hours on it , looped it (see Muffler bent) Bike sat.
I love the colors, I had a 85 rz 350 Kenny Roberts edition with the same color scheme.
My first 450, Oil change, new gas.
Any advice on on getting the 15 degree bend out of the muffler? its bent at the last bolted connection.
Thanks