Im going back to work next week after being laid off for 3 months. This means I can get the 450 put back together. I painted the frame with a midnightblue/black mix of some paint I had left over. It got it street legal and the second day out I lost 5th gear. Polished swing arm and subframe, new plastics.
What I started with, bought it beat up.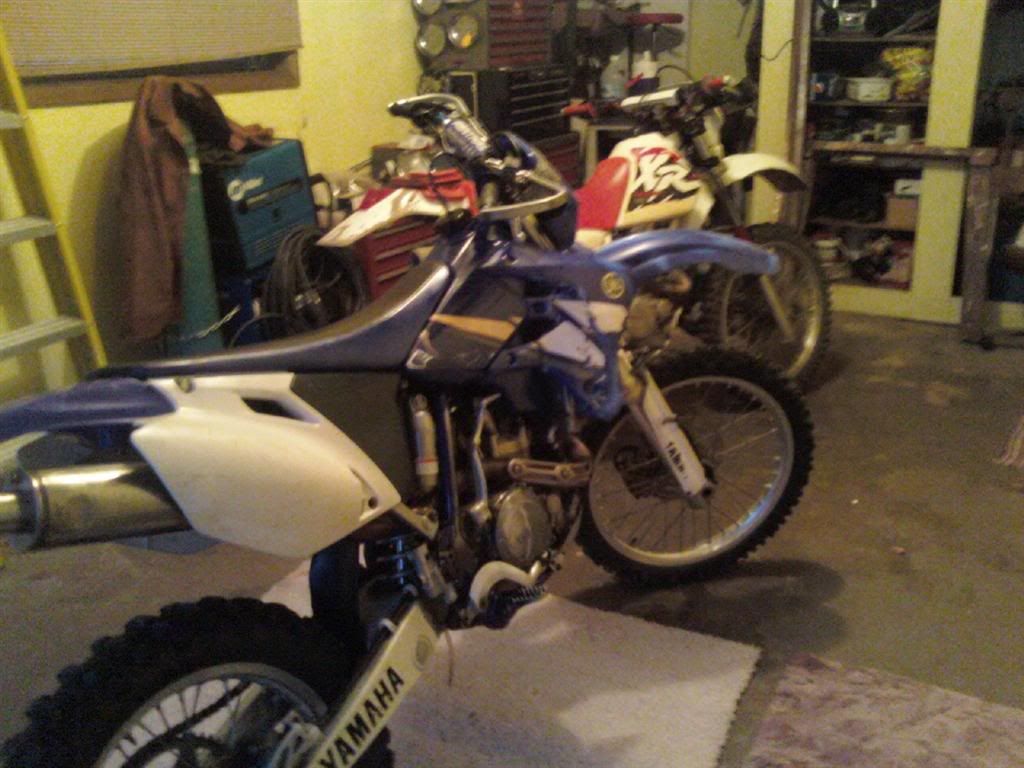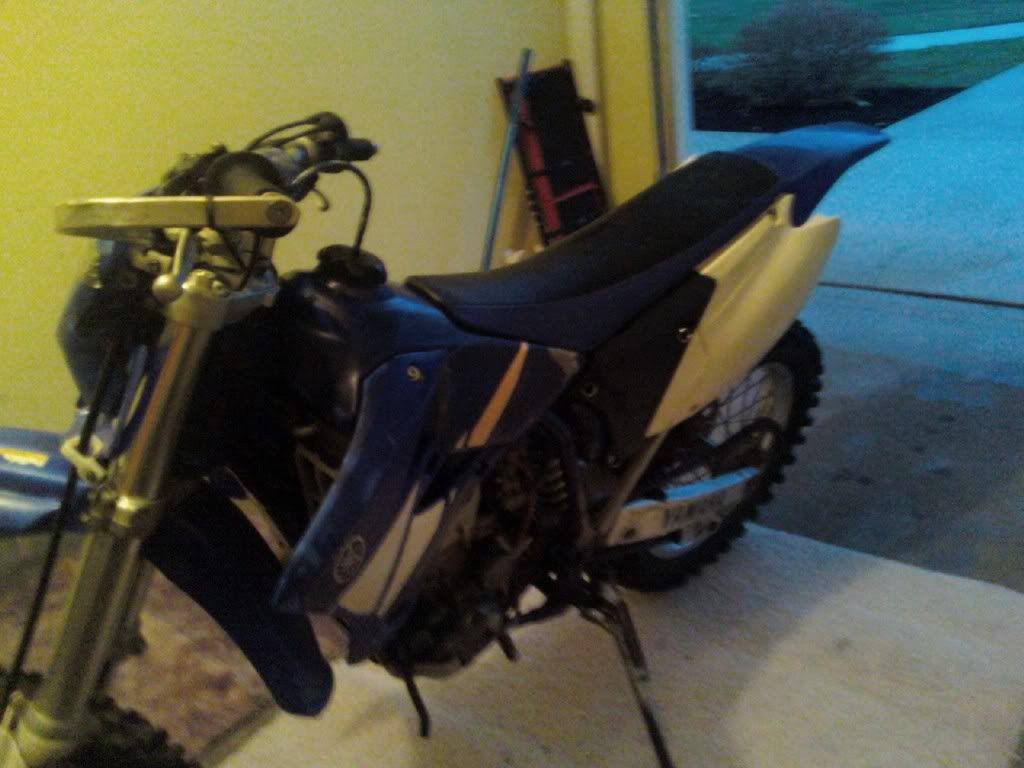 I need some help from someone who has had a 5th gear failure. The
yamaha
manual
list no specs for shift fork wear or any trans specs for that matter. What do I need to look at? My first paychecks going towards the bottom end of this thing. I would like to get a list going this week. Ill post more pics of the bike how it sits later this week.