Alot of people here ask what part fits what, etc. So here's the instructions on how to figure it out all by yourself.
This doesn't mean that a different part will not work, but with a little bit of investigating you can figure it out. I tried typing out instructions using links but they don't work the same all the time, so here it is:
We'll use a footpeg for my 94 KX250
Go to KAWASAKI.COM!
OWNER INFO>PARTS DIAGRAMS
*** There will be pop-ups so watch for those if you have a blocker running ***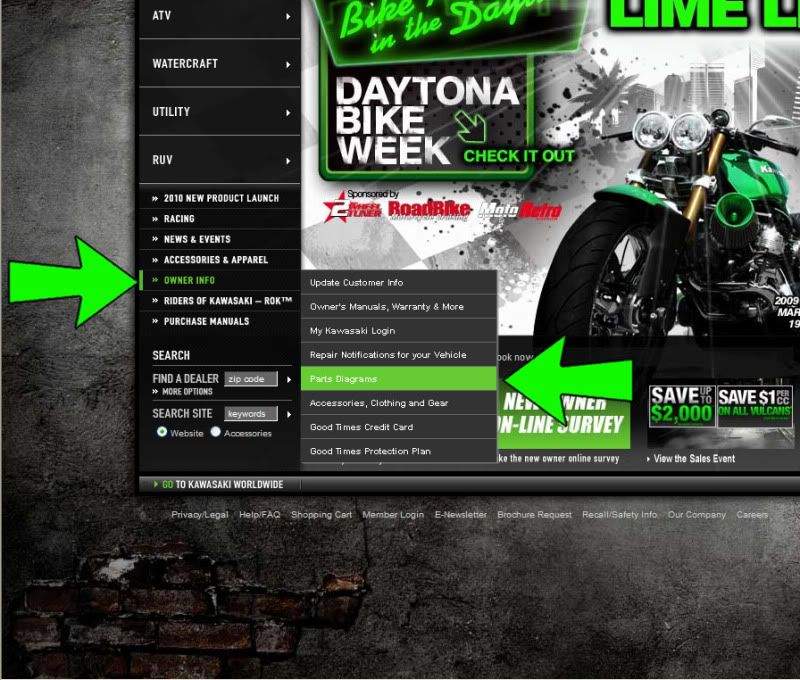 The next page you can either enter your whole VIN number or click on "CONTINUE" next to MOTORCYCLE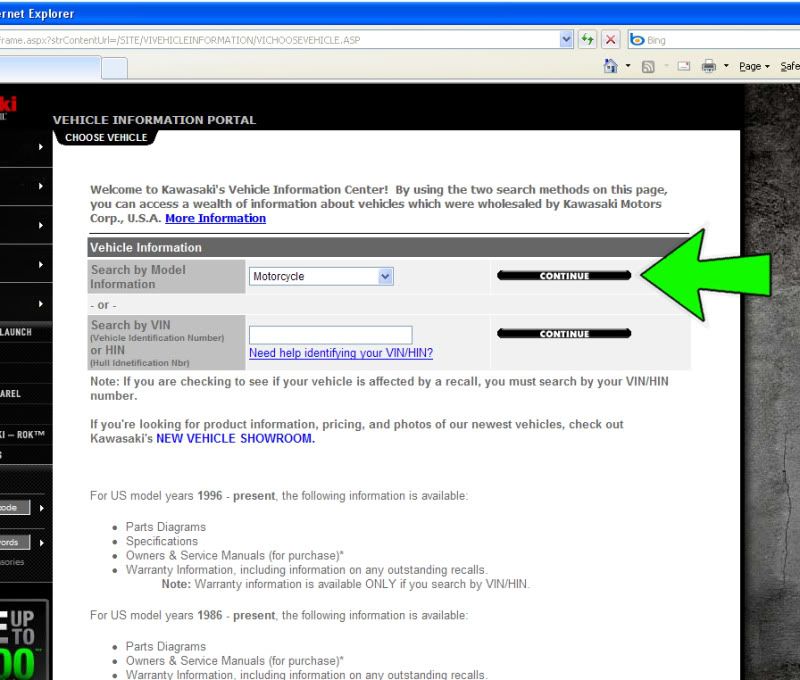 The next page has 4 drop down columns. You do not need to fill each one out, the YEAR and MARKETING NAME are fine. If you select "2006" and "250cc" you will need to choose between a KX250 and a KX250F. Get it?
Click "CONTINUE"
The next page confirms your selection, click "CLICK HERE TO CHOOSE"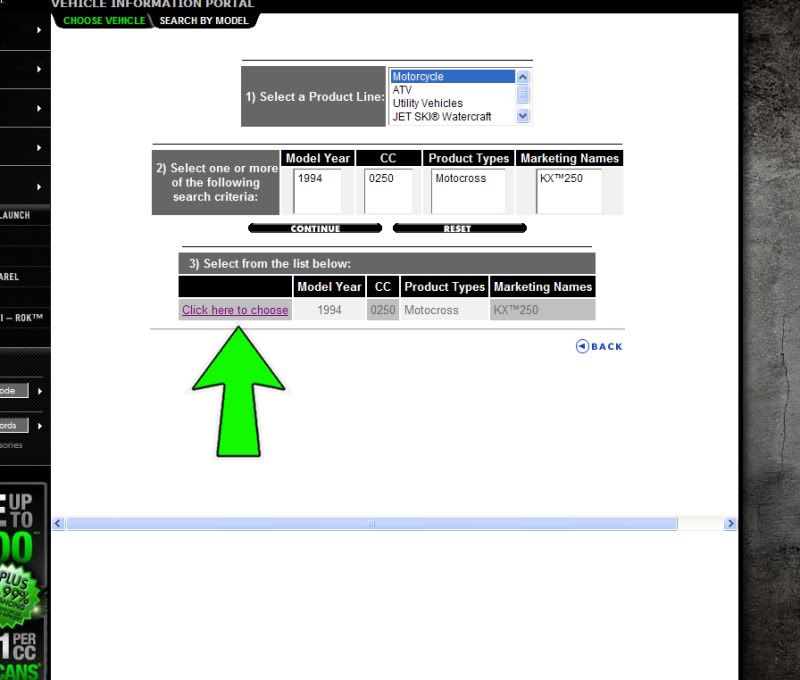 Now, the next page you can save as a shortcut on your desktop (as I did) and just change the YEAR in the drop down menu if needed. Click on "PARTS DIAGRAMS".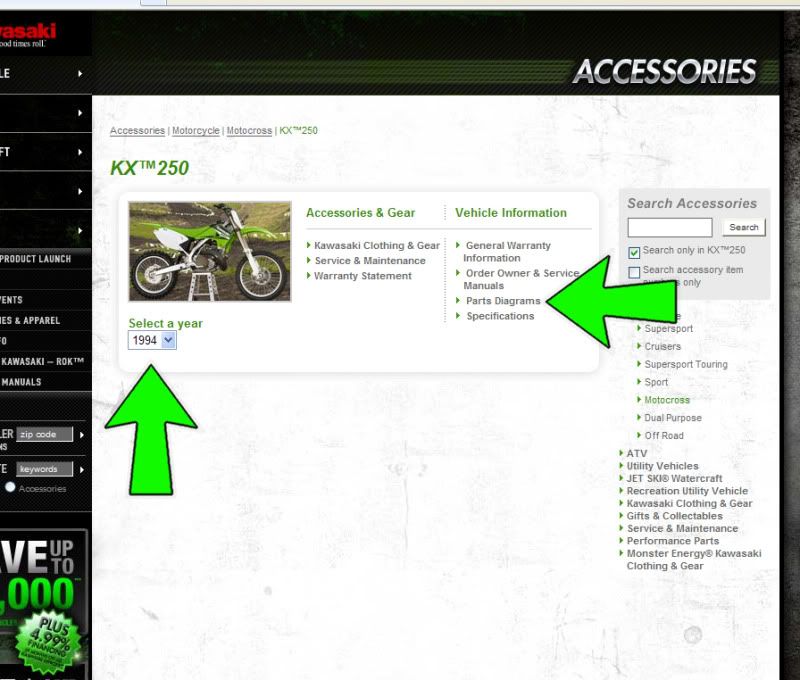 This will open a pop-up, the actual
microfiche.
Here we will select "FOOTRESTS". Another little trick to this page is: See at the very top where it says "MODEL KX250-K1" K is the model and 1 is the first year for that model. If I change the 1 to a 2 it will bring up a 1995 KX250 microfiche. If I type in KX250-L2 it would bring up my 2000 KX250. Get it?