It finally arrived!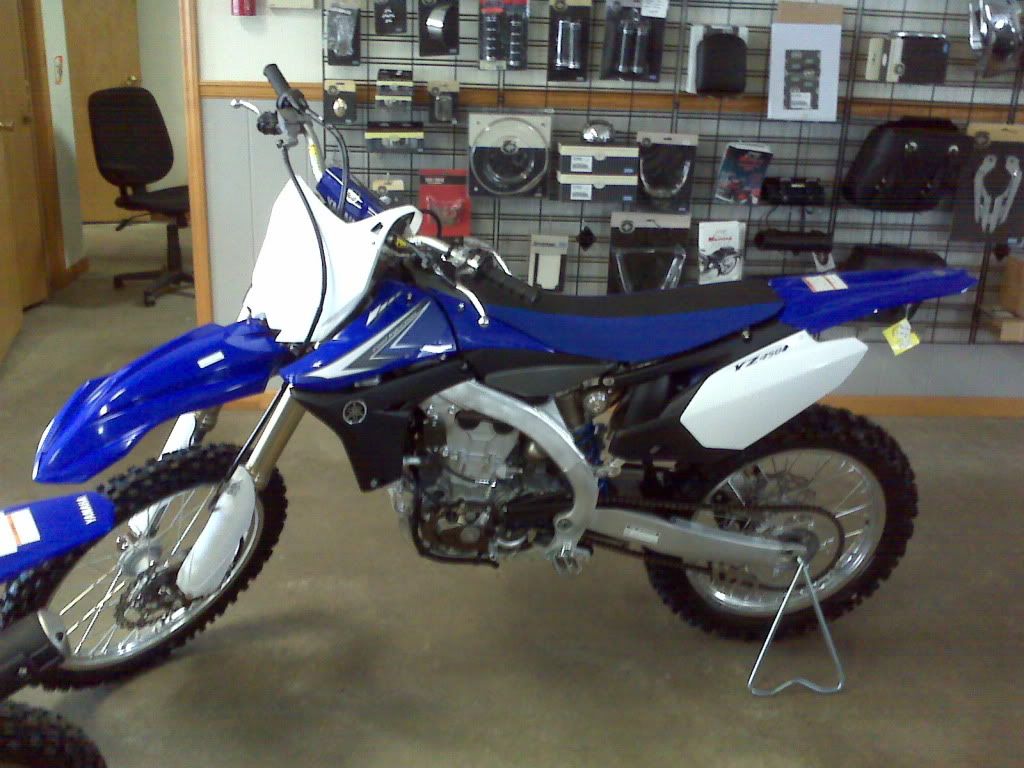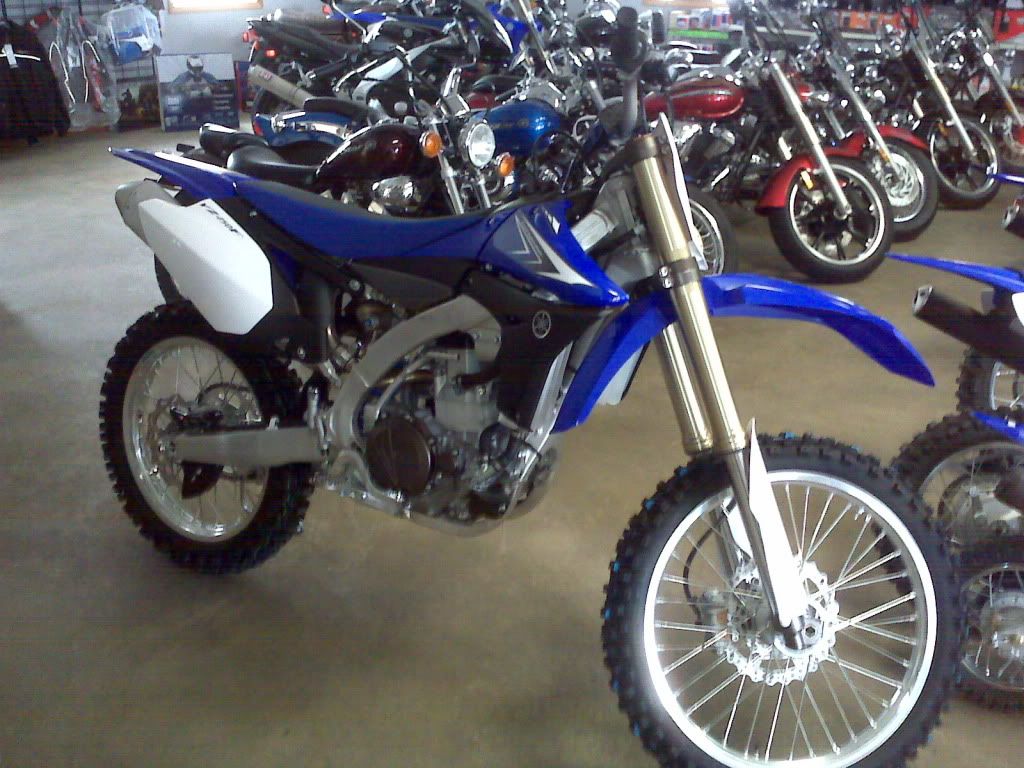 I went to the shop today to just talk with Robert my riding buddy who owns the
Yamaha
shop and see if he had herd of when the bike was goning to be in and to my amazement it was on the floor waiting on me.
He said it came in yesterday but he wasnt going to tell me but suprise me when I came down.
I'm glad it is here now. He told me I could go ahead and take it home if I wanted to but I told him I would just wait til wednesday. He kinda wanted it to set for a day or two for people to look at since he was just alocated one of them.
I sat on it and man is the suspension stiff on this ride and I'm at 175lbs.
Edited by CaptainKnobby, February 12, 2010 - 02:48 PM.