Since I'm also into flying RC helicopters I happen to have these parts laying around..All I did was take a brass sleeve that is intended for the main blade and glued it to the screw, then glued that to a piece of plastic tubing and then a servo
wheel
screwed and glued on that. I used 6 min epoxy, sanded everything so it would bond. Since I wasn't sure how this would turn out I made sure not to get any epoxy on the end of the stock screw just in case it didn't work out I could still use the screw driver on it to adjust. The brass sleeve is aprox 12mm long and fits perfect, you could use anything that fits for this part or use your imagination and come up with your own.
As you all know it's a PIA to get a driver down there and adjust the idle mixture.
I didn't like the idea of having to pay $20 for this so I just customized mine.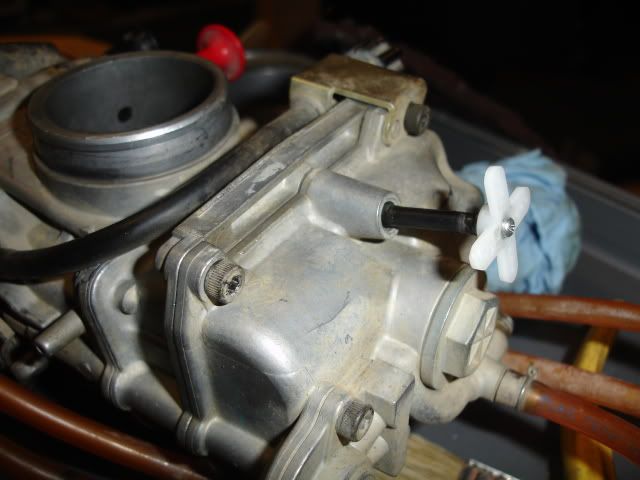 I'll find out if it lasts. If it comes apart I'll drill a 1mm hole in it and use safety wire to hold it together.
Hope this inspires some of you to come up with solutions that aren't expensive and gets the job done.
Edited by Lota Fun R, January 25, 2010 - 09:30 PM.